Beach Camping Parks - Campgrounds Oklahoma (OK)
Beach camp parks- campgrounds Oklahoma (OK) have everything you need to rest and enjoy yourself.
Cherokee Landing State Park
28610 Park 20
Park Hill, OK, 74451
918-457-5716

    An excellent and green camping ground for both RVs and tents. The RV campsites have water and electric hookup, a dump station, sheltered picnic sites and bathrooms with showers. The most favorite activity in the area is fishing, due to the tremendous diversity of fish species in the lake.
The park also has an accessible fishing dock for handicapped people. It is also a great place where you can boat and enjoy water sports. The park has a playground, a gift shop, grills, a sandy beach and they also accept credit cards. Your pets are also welcomed in the park enclosure, so make sure you don't forget them at home. Other on-site activities include volleyball, disc golf, hiking and watching the incredible wildlife of the area.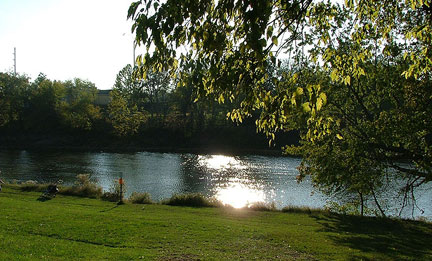 ---
Diamondhead Resort
12081 Highway 10
Tahlequah, OK, 74464
918-456-4545

    Enjoy the beautiful scenery, clean camping grounds and other great facilities of the Diamondhead Resort. You can camp here with a tent, a camper of an RV; they have excellent conditions for all of them. The bathrooms are clean, and you can opt of electrical hookups in the tent camp ground area. For RVs, there are camping sites with electric hookups or you can have a full hookup, depending on your desire, with water and sewer services.
You can also enjoy golf courses, safe swimming area, free internet, a liquor bar and other amenities in the camping sites. If you feel the need for another type of accommodation you can choose the motel, cabins or bunkhouse available in the resort. Since the river is so close, have fun rafting, canoeing or kayaking on the water. If you are lucky enough, you might catch one of the concerts that occasionally take place in the resort.

---
Visitor's story.....

Take a trip to home of the area where the buffalo roam and the wins and the sun keeps you refreshed.
Organize a sing-a-long at night around the fire or listen to the antelope play. Whether you camp by a lake or a river, you will never have a more enjoyable experience that the area campgrounds offer. The home of the buffalo also has many attractions that bring the crowds.
Visit the National Cowboy and Western Heritage Museum for some informative displays and information. Learn about the heritage and customs of olden days in Oklahoma. The other areas offer water parks, botanical gardens and Bricktown Canal. The campgrounds are spectacular and the attractions are amazing.
Beach camp parks- campgrounds Oklahoma (OK) have many areas to stay and relax. If you want water fun, then find a lake or river campgrounds that will also have other local activities. Take a hike on a nature trail or do some bike riding, but whatever you do, relax and have fun. If you see the buffalo and the antelope, do not get to close, but take many pictures to show family and friends.
Beach Parks Oklahoma:

Cherokee Landing State Park
28610 Park 20 Park Hill,
OK 74451 918-457-5716

Diamondhead Resort
12081 Highway 10 Tahlequah,
OK 74464 918-456-4545
 About Us / Privacy Policy / Resources
Camping Parks in US,  Campground Parks in Canada

   Beach Camping Parks - Campgrounds North Carolina (NC) / Beach Camping Parks - Campgrounds North Dakota (ND) /  Beach Camping Parks - Campgrounds Oregon (OR) / Beach Camp Parks - Campgrounds Pennsylvania (PA) / Beach Camping Parks - Campgrounds Rhode Island (RI) / Beach Camping Parks - Campgrounds South Carolina (SC) / Beach Camping Parks - Campgrounds South Dakota (SD) / Beach Camping Parks - Campgrounds Tennessee (TN) / Beach Camping Parks - Campgrounds Texas / Find Here Beach Camping Parks - Campgrounds Utah / Beach Camping Parks - Campgrounds Vermont (VT) / Beach Camping Parks - Campgrounds Virginia (VA) / Beach Camping Parks - Campgrounds Washington (WA) / Beach Camping Parks - Campgrounds West Virginia (WV) / Beach Camping Parks - Campgrounds Wisconsin (WI) / Beach Camping Parks - Campgrounds Wyoming (WY)
Go from Beach Campgrounds Oklahoma to Pop Up Campers Trailer Home