Beach Camping Parks - Campgrounds Texas
Contrary to popular beliefs Texas with its 15 major rivers and thousands of streams has not only sand, but also beaches for sunbathing next to the water as on the following campgrounds ….

Rio Bonito Cabin Rental and RV Park
1095 County Road 256
Liberty Hill, TX 78642
512-922-3933

    Enjoy the beautiful scenery of this camping park in your RV or the comfort of one of the cabins available for rental.
The camping grounds are open all year round for you to enjoy.
The RV sites have full hookups, wireless internet, laundry services and even cable TV in some areas. The cabins are equipped with everything you need for a comfortable stay.
Air conditioning, dishes, cooking utensils, towels, and linens for bed are also provided. So the only thing that was left for you is to enjoy the stay here.
The park is also pet-friendly, so don't forget to bring your companion along. Picnic tables, swimming pool and a dog run will also be something you will find here. Enjoy a day of fishing, hiking and watching birds, walking along the beautiful trails or go floating on the river. Children will have a playscape or a chance to play volleyball and horse shoes. Biking and swimming are other fun activities, so you won't have time to get bored here.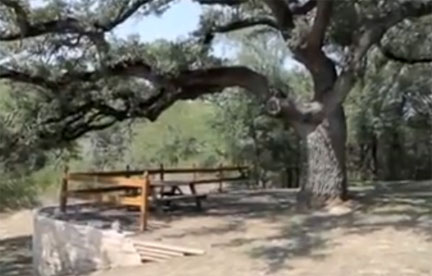 ---
Buffalo Springs Lake
9999 High Meadow Road
Lubbock, TX 79404
806-747-3714

    A perfect camping site for tents and RVs. The camping ground has special tent camping sites, with green grass and plenty of trees for shade.  RV spots have either full hookups or just water and electric. Two camping grounds for RVs also have free wireless internet. Dump sites, modern restrooms and hot showers are available on site.
The campground is also pet-friendly, as long as you keep your dog on a leash. The Buffalo Springs Lake has two sandy beaches where you can enjoy swimming and sunbathing. For some family activity, you can try the golf course located in the area. You can go out fishing, boating or ski jetting on the lake. Golf carts or ATVs can be ridden, following the rules of the park. Feel like being closer to nature, then the park is ready to show you the beautiful scenery and local wildlife.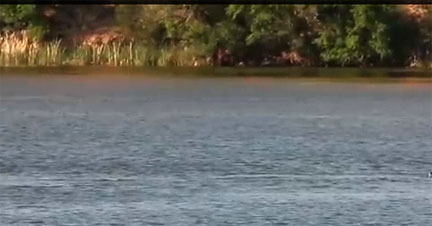 ---
Visitor's story.....

You do not see many lake and river areas in Texas, but you will see a few if you are looking for the beach camp parks- campgrounds Texas (TX) offers for campers.
The campgrounds provide sites for RV's and pop up campers as well as some sites for tent camping if you prefer to get back to nature.
With all campers, you like to relax and sit back with a few drinks and a few good conversationalists, but you might also want some daily time visits to the area attractions.
When in Texas you may want to visit Six Flags Fiesta Texas or Sea World San Antonio.
The entire family will enjoy these adventures and maybe the Dallas Arboretum as well. Texas is big enough to spend weeks camping while looking for attractions that interest you. If you need some adult fun, try your hand at golf or water skiing. Sometimes you find yourself with so much to see and so little time when in Texas.
The beach camp parks- campgrounds Texas (TX) offer other things for the family then just camping. You might want to watch the horseshoe game or the game of basketball. Many campgrounds around a lake or river have water skiing and sail boating or paddle-boats for a day out on the water.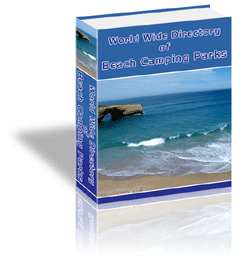 Beach Parks South Texas:

Rio Bonito Cabin Rental and RV Park
1095 County Road 256 Liberty Hill,
TX 78642 512-922-3933

Buffalo Springs Lake
9999 High Meadow Road Lubbock,
TX 79404 806-747-3714
 About Us / Privacy Policy / Resources
Go from Beach Campgrounds Texas to Pop Up Campers Trailer Home

Beach Camping Parks
 Beach Camping Parks - Campgrounds North Carolina (NC) / Beach Camping Parks - Campgrounds North Dakota (ND) / Beach Camping Parks - Campgrounds Oklahoma (OK) / Beach Camping Parks - Campgrounds Oregon (OR) / Beach Camp Parks - Campgrounds Pennsylvania (PA) / Beach Camping Parks - Campgrounds Rhode Island (RI) / Beach Camping Parks - Campgrounds South Carolina (SC) / Beach Camping Parks - Campgrounds South Dakota (SD) / Beach Camping Parks - Campgrounds Tennessee (TN) / Find Here Beach Camping Parks - Campgrounds Utah / Beach Camping Parks - Campgrounds Vermont (VT) / Beach Camping Parks - Campgrounds Virginia (VA) / Beach Camping Parks - Campgrounds Washington (WA) / Beach Camping Parks - Campgrounds West Virginia (WV) / Beach Camping Parks - Campgrounds Wisconsin (WI) / Beach Camping Parks - Campgrounds Wyoming (WY)
Camping Parks in US,  Campground Parks in Canada