Beach Camping Parks - Campgrounds Vermont (VT)
Vermont is known its own sea called Lake Champlain, where you can find in the middle of Mother Nature excellent beach campgrounds...... 

Lake Bomoseen Campground
Route 30
Lake Bomoseen, VT 05732
802-273-2061

    A very nice campground surrounded by lush forest on a lakeside.
You will find everything you need at Lake Bomoseen Campground because they have great campsites, for tents and trailers.
You can also rent a cabin or even a trailer; just make a choice that will make you the happiest.
Every camping site has shade from the mature trees surrounding it, electricity, water, sewer, cable TV, and internet.
The restrooms are clean and heated, to suit colder weather. You and your family will have a great time in the large swimming pool and fun playground. You can go fishing on the lake or the nearby streams, or you can just rent a canoe, paddle boat, motor boat or a pontoon boat for some plain fun out on the lake.
They have a gift shop and a supplies shop, where you can find LP gas, firewood, and ice. Or, if you want something different, you can watch a movie or play miniature golf. Anything you choose it will mean more fun for you.

---
Limehurst Lake Campground
4104 RV Route 14 
Williamstown, VT 05679
802-433-6662

    This is the campground with complete facilities and numerous fun activities to do. It is open starting with the 9th of May and until the 11th of October. The campground has cottages and campers for rent. On the premises there are electric services, as well as wireless internet and good cell phone connectivity.
The public beach is excellent, since there were significant improvements and modernization activities last year made on this park's side. Water slides and playgrounds are the entertainments of the area. For other outdoor activities, you can go fishing, rent a boat or go hiking.
The campground is pet-friendly, having their dog park where you can leave your companion to roam free. For an extra fee, you can enjoy air conditioning and heat pumps. Besides the already visible activities, the park staff also organizes its activities, like drawing weekend, bingo or father's day weekend. You just need to consult their planner to see what is the next planned action.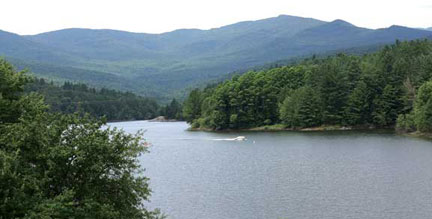 ---
Visitor's story.....

Vermont is beautiful and the beach camp parks- campgrounds Vermont (VT) are just so accommodating.
If you have a RV or a pop up camper as well as a fifth wheeler or even a tent, you can enjoy yourself in the area. The scenery around Vermont is exceptional with many areas to view the beautiful vegetation and the ponds, lake and river inhabitants.
If you need more reasons to visit the area, you might take some time to visit the attractions that you will find around the area.
One favorite attraction of mine is the Ben & Jerry's Ice Cream Factory. This is extraordinary and everyone enjoys seeing how ice cream comes to be. Another place for fun is the Vermont Teddy bear Company, they have so many teddy bears and the kids just have a wonderful time. If you need some time for adult things such as golf, the Ralph Myhre Golf Course will give you an opportunity to play 9 or 18 holes of golf one or two days.
Although sightseeing is fun, you still need some relaxation and fun in the sun. Camping provides all this and more. You can travel anywhere even this area and find the beach camp parks- campgrounds Vermont (VT) have sunny beach areas and some offer other types of water sports and fun games as well.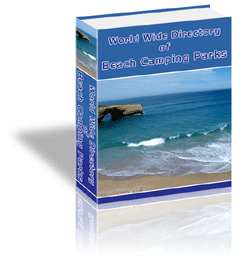 Beach Parks Vermont:


Lake Bomoseen Campground
Route 30 Lake Bomoseen,
VT 05732 802-273-2061

Limehurst Lake Campground
4104 RV Route 14 Williamstown,
VT 05679 802-433-6662
 About Us / Privacy Policy / Resources
Camping Parks in US,  Campground Parks in Canada

Beach Camping Parks - Campgrounds North Carolina (NC) / Beach Camping Parks - Campgrounds North Dakota (ND) / Beach Camping Parks - Campgrounds Oklahoma (OK) / Beach Camping Parks - Campgrounds Oregon (OR) / Beach Camp Parks - Campgrounds Pennsylvania (PA) / Beach Camping Parks - Campgrounds Rhode Island (RI) / Beach Camping Parks - Campgrounds South Carolina (SC) / Beach Camping Parks - Campgrounds South Dakota (SD) / Beach Camping Parks - Campgrounds Tennessee (TN) / Beach Camping Parks - Campgrounds Texas / Find Here Beach Camping Parks - Campgrounds Utah / Beach Camping Parks - Campgrounds Virginia (VA) / Beach Camping Parks - Campgrounds Washington (WA) / Beach Camping Parks - Campgrounds West Virginia (WV) / Beach Camping Parks - Campgrounds Wisconsin (WI) / Beach Camping Parks - Campgrounds Wyoming (WY)
Go from Beach Campgrounds Vermont to Pop Up Campers Trailer Home

Beach Camping Parks