Beach Camping Parks Campground Delaware (DE)
Delaware is actually a strip of beaches washed by the Atlantic Ocean and Delaware River so finding there a beach campground is an easy task, just in case here are few examples....

Holly Lake Campsites
RD 6
Millsboro, DE 19966
302-945-3410

    A great campsite in the nature, with a lot of fun activities ready to be discovered by you and your family. It doesn't matter how big your RV is because they have spots for every type of camping units – from big motor-homes to tents. In the RV camping spots there are electric and sewer hookups. Cabins are also for rent, if you want to spend your camping trip in a more relaxing way. The cabins are made out of logs, for a rustic feeling, and are equipped and furnished with everything you need for a pleasant, comfortable stay. A Laundromat, clean bathhouse, and a camp store also await you on the premises.
There are many activities you can do while staying here. Starting with sunbathing and swimming in the pool, fishing, and sailing. The kids will have a great time here, because they will have plenty activities from where you choose. They can have fun with the local barnyard animals, enjoy hayrides, spend time on the playground, and play arcade games, miniature golf or disc golf. You can always take your entire family for hiking on the nature trails around the campground or enjoy some planned activity.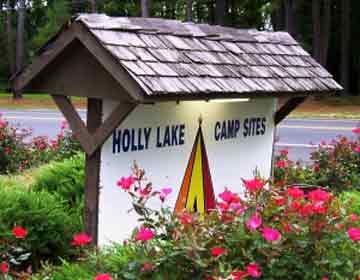 ---
3 Seasons Campground
Route 273
Rehoboth, DE 19971
302-227-2564

    Choose to stay at this campground, and you will be able to enjoy the beach anytime you like. The RV camping sites have full hookups and cabled TV. The bathhouses have air conditioning, and there is a laundry service that is operated by coins (this is not a desirable future, we just make note of it as the "warning"). A local store will wait for you if you need to shop for some supplies. Firewood and propane are also easy to find a the campground.
Even though there is a nice beach next to the campground, the campground also has a pool. Pets are welcomed on the premises, so you can always take your companion along. Swimming, fishing, crabbing, and nature trails are the activities that can be done here. Antique shops and casinos are in the near vicinity if this is your preferred way of spending time.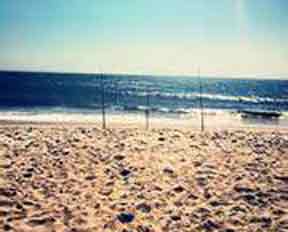 ---
Visitor's story....

The local beach camp parks Delaware (DE) offer swimming and fun in the sun.
Many have water-skiing and boating as well. If you find yourself in need of campgrounds that have beach-fronts or access to the beaches, you will surely have a great time.  While you visit the campgrounds, take a day or two to visit some of the local attractions. Some of these are impressive to say the least.
Frightland Haunted Attraction is three haunted houses, walks, hayrides and about twenty or so amusement rides. This attraction opens in September and stays open until November. Since the weather is still nice if you have a little heat in your camper, you will surely enjoy such a magnificent creation. Wilmington State Park has the Brandywine Zoo and the Baynard Stadium also make for some great sightseeing opportunities.
Since finding the perfect beach camp parks Delaware (DE) takes a little time, you might try looking at some of the campgrounds I have listed here. They have beachfronts as well as other water activities for the entire family. Many offer all the amenities that campers with pop up campers and fifth wheel campers need.
You need a place to start looking and I have provided a handful of campgrounds:
Holly Lake Campsites RD
6 Millsboro
DE 19966 302-945-3410

3 Seasons Campground Route
273 Rehoboth,
DE 19971 302-227-2564
 About Us / Privacy Policy / Resources
Go from Beach Camping Parks Campgrounds Delaware to Pop Up Campers Trailer Home
Camping Parks in US,  Campground Parks in Canada


Beach Camping Parks Campgrounds Alabama / Beach Camping Parks - Campgrounds Alaska / Beach Camping Parks - Campgrounds Arizona (AZ) / Beach Camping Parks & Campgrounds Arkansas (AR) / Beach Camping Parks - Campgrounds California (CA) / Beach Camping Parks - Campgrounds Colorado (CO) / Beach Camping - Campground Parks Connecticut (CT) / Beach Camping Parks Campgrounds Florida (FL) / Beach Camping Parks Campgrounds Georgia (GA) / Beach Camping Parks- Campgrounds Hawaii (HI) / Beach Camping Parks- Campgrounds Idaho (ID) / Beach Camping Parks - Campgrounds Illinois (IL) / Beach Camping Parks - Campgrounds Indiana (IN) / Beach Camping Parks - Campgrounds Iowa (IA) / Beach Camping Parks - Campgrounds Kansas (KS) / Beach Camping Parks - Campground Kentucky (KY) / Beach Camping Parks - Campgrounds Louisiana (LA) / Beach Camping Parks - Campgrounds Maine (ME) / Beach Camping Parks - Campgrounds Maryland (MD)