RV Parks and Campgrounds in New Mexico
New Mexico is located in the southwest of the USA, bordered by Arizona on the west, Colorado on the north and Texas and Oklahoma on the east.

New Mexico is considered as the Mountain States with extensive desert areas. It is the 5th largest state in the USA.
New Mexico has rich history, for many centuries it has been inhabited by natives, and it still has the second-highest percentage of Native Americans in the USA after Alaska (Navajo, Pueblo and Apache tribes).
The name of the state does not come from Mexico, in fact the state gained its name before Mexico established its name.

New Mexico is known for its impressive natural parks such as the Carson National Forest, Cibola National Forest, El Morro National Monument in Ramah, Fort Union National Monument at Watrous and Gila Cliff Dwellings National Monument near Silver City.
Some of the nicest history museums here are the Alamogordo Museum of History, American International Rattlesnake Museum and the Aztec Mill Museum. For family fun you can visit Cliff's Amusement Park or the Alameda Zoo Park.


This may be a good introduction to the diversity of nature in New Mexico...

Rusty's RV Ranch
22 Estrella Parkway P.O. Box 94
Rodeo, NM 88056
(575) 557-2526

Rusty's RV Ranch is located in the countryside and is open all year round. It is a family operated park with orchards, gardens, ponds and parks in the area where you can have walks and admire the scenery. Like the name suggests, the place has a nice country ambiance, where you can relax and enjoy a slower pace of life. It has full hook-ups and pull-thrus. It also has wireless high speed internet, a nice laundry room where you can wash your clothes, DVD rentals and more.
Not only that there are more than 1000 acres available with trails, the sites are also big. Most sites are ¼ acre large with fire pits and patios so you can have a grill, picnic or just relaxed afternoon with your friends and family in almost full privacy.
The RV Ranch is suitable for groups as well. Pets have to be kept on a leash. The CaveCreek Canyon is close to the park so you can enjoy daily bird-watching and the beautiful Mount Chiricahua.

--------------------------------------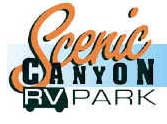 Scenic Canyon RV Park
98 Dry Canyon Road
Cloudcroft, New Mexico 88317
(877) 687-2306

Scenic Canyon RV Park is a small, family operated park owned by Bill & Kay Turner. It is located in a peaceful area surrounded by pine forests.
And the best is that the nearby mountains offer a breathtaking view that you can admire all day long right from you campsite.
Due to its location far away from highways and noisy roads the campground is quiet and filled with clean, fresh air saturated with the "smell of nature" (in this case – pines). Unfortunately, it is only open during the summer season.
The RV Park is perfect for a more intimate time with less people around.
There are hookups available with water and sewer, 30-amp electrical connections, more than 50 channels of cable TV, phone hook-ups, picnic tables at the sites, and free Wireless Internet. You can buy RV parts and accessories here. Please note that this campsite is for adults only, so all guests have to be over 21.
And if at some time you will miss the city life – then in the close proximity you will find the city of Cloudcroft with lots of restaurant and shopping opportunities.

----------------------------------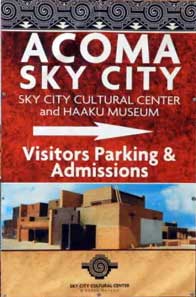 Sky City RV Park
PO Box 310
Acoma, NM 87034
(888) 759-2489

The Sky City RV Park is located right next to the Sky City Casino and the Sky City Travel Center. It is open all year round.
On the premises you can play some games, enjoy the restaurant in the hotel and use the pool as well. 
The park has forty two -75-foot long, rig-friendly pull-thru sites, 20, 30 & 50 amp electrical services with water and sewer at each site, dump station, free wireless internet, laundry room and a clubhouse. It is perfect for large groups. Pets are welcomed to the park.
Besides the casino there are plenty of restaurants around and Daily Pueblo Tours at Acoma Sky City. And if you like to take famous Route 66, you will have enough to see in the area.


Lavaland RV Park
1901 E. Santa Fe Ave
Grants NM 87020
(505) 287-8665

Lavaland RV Park is a dream of every golfer because it is located right next to a golf course. It is open all year round.
If you love playing this sport then here you will be at the right place. The park has lots of trees offering comfortable shade during frequent New Mexico's hot, sunny days.

On the premises you can use free wireless internet as much as you want, enjoy cable TV, modern showers and restrooms, laundry facilities and more. The park is family friendly and pet friendly.
Some National and State Parks are located in proximity to the campground. You can visit the Bluewater Lake State Park, El Morro National Monument, Ice Caves and Bandera Crater, Chaco Canyon to name only few.



Mountain Meadows RV Park
240 Mountain Meadows Rd
Tularosa, NM 88352
(575) 585-3678

One of the greatest benefits of Mountain Meadows RV Park is that it is in a very quiet place in the middle of nature. You can rest in silence and enjoy parks and national monuments around.
The RV Park has laundry facility, modern and clean showers and restrooms, free wireless internet and more. Around there are also hiking trails as well as ATV and motorcycle paths.

But the best is that there is a lot to explore in the area of this RV Park: you can visit White Sands National Monument, Lincoln National Forrest, New Mexico Museum of Space History, National Solar Observatory, Valley of Fires State Park, Village of Cloudcroft, Village of Ruidoso, Ski Apache not even mentioning other mesmerizing places…..


---
Visitor's story…
If you have the chance to travel the countryside, you need to see beach camp parks- campgrounds New Mexico (NM).
These campgrounds sit by a lake or a river and offer some great adventures in water sports.
You might try fishing or your hand at water skiing.
Sometimes a relaxing day on the boat just kicking back, reading a book or enjoying the quiet while soaking up the sun benefits a hectic lifestyle.
Even if you find the lake a joy, you still might take a trip to some area attractions.
One place I like to stop at is the Rio Grande Zoological Park. I never leave disappointed no matter how many times I visit. Another great place is the New Mexico Museum of Natural History and Science. People from everywhere enjoy the culture the museum displays.
The lake and river activities keep you busy, but sometimes you need to have some other fun. The beach camp parks- campgrounds New Mexico (NM) do provide something for the entire family. The nighttime fires and the story telling by other campers, keeps you amused. You will never lose interest in camping when you visit beach campgrounds.
New Mexico Beach Parks:
Little Creel Resort
2631 S. Hwy 84-64 Chama
NM 87520 505-756-2382
Alamogordo Roadrunner Campground
412 24th Street Alamogordo,
NM 88310 877-437-3003


 About Us / Privacy Policy / Resources
Find more by going to: Directory of Campgrounds in US.