Discount Camper RV Rental Ontario Canada CA
Visiting Canada? – find here some of the best RV rental companies in the province of Ontario....
Looking for a camper RV to rent in Ontario?
If your answer is "Yes", then it's because you know that the best way to explore this Canadian Province is by RV-ing.
To help you make an educated decision here's a list of companies that offer recreational vehicles you may need, and some special offers you can enjoy.
Imperial RV Center

Imperial RV Center has been providing clients in Caledonia a range of RV for sale or rent for over 10 years, guaranteeing excellent customer service. Their internet storefront has just gone through a makeover, and along with it is an expanded selection of RVs. Rental is available for a day or a week. Should you be interested to buy after renting out an RV, take advantage of their "Make an Offer" option.

660 HWY 6 North, Caledonia, ON N3W 1M6, Canada
(877) 475-1335
http://www.imperialrv.ca/

---

Cruise Canada

Cruise Canada offers a wide selection of camper RVs for rent, classified as Standard, Large and Compact. If you rent one now, until 13 December 2014, you can enjoy the discounted 50% additional night. That is, for a local rental of 8 nights or longer, the 7th night would only cost half the price. This offer is only applicable to new reservations, and does not apply to corporate rentals. Maximum hire length should not exceed 21 nights.

Address: 12275 Peel Regional Road 50, Bolton, ON L7E 1M1, Canada
Phone:+1 905-951-3102
http://www.cruisecanada.com/

---
A&A RV

A&A RV has been operating since 2005, making them an authority on camper RV sales and rentals. The company offers a wide range of motor homes and camping trailers. They also provide ultra lightweight Little Guy trailers. The rental process is fairly easy and straightforward, and can be done online. Get to choose between a day and a week rental period.

1200 Kirk Line, Bracebridge, ON P1L 0A1, Canada
+1 705-646-8415
http://www.aarvrentals.ca/

---

Alexandria Camping Centre

Alexandria Camping Centre is an exclusive RV dealership in Eastern Ontario. The company provides a wide range of recreational vehicles, from pop-up tent trailer to camping RVs and parts. Special deals are always on offer, so be sure to regularly check the company website for information.

Address: 3875 Stormont, Dundas and Glengarry County Road 34, Alexandria, ON K0C 1A0, Canada
Phone:+1 613-525-5000
http://www.alexandriacampingcentre.com/

---
Motorhome Travel

Motorhome Travel carries both Class A and Class C motor homes, providing clients two of the best options. Company personnel are experts in all aspects of RV management, ensuring a smooth and hassle-free rental or buying process. Rental rates vary according to the type of camper RV hired. Motorhome Travel has an RVMP Program that local and frequent renters can benefit from. Check out their website for more details.

14124 Highway 50
Bolton, Ontario
CANADA
L7E 3E2
Tel: 416-743-4155
Toll Free: 1-877-228-2218
Fax: 416-743-5969
http://www.motorhometravel.com/

---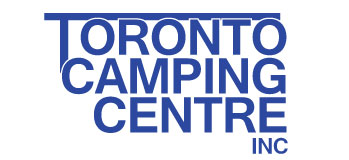 Toronto Camping Center

Toronto Camping Center provides top-of-the-line camper RVs for luxurious camping and outing with friends, family and colleagues. The company carries RVs of different brands, all of which provide travel comfort and luxury. Low season is from 23 Sept to 2 June, mid season is from 3 June to 1 July and from 26 August to 22 September. The months between 2 July and 25 August is the busiest time for the company, so make sure to book well in advance when traveling during these times.

Address: 1841 Hwy 7 W, Vaughan, ON L4K 1V4, Canada
Phone:+1 905-738-1421
http://www.torontocampingcentre.com/

---
Fraserway RV

Fraserway RV is a premier camper RV renter in Canada, servicing in various locations, including Toronto. Choose from a wide range of RVs for hire, from truck campers to large motorhomes. The company also has a wheelchair accessible RVs for anyone in need of such facility. Fraserway RV offers the Fall Travel Special where any Class C motorhome can be hired for just $99 a day.

Address: 5362 Simcoe County Road 27, Cookstown, ON L0L 1L0, Canada
Phone:+1 705-458-0001
http://www.fraserway.com/

---

1000 Islands RV Center

1000 Islands RV Center sells, services, and rents camper RVs and trailers. Check out a wide selection of quality recreational vehicles and parts. Be sure to regularly visit the website for promotions and coupons that you can use for your next outdoor camping.

Address: 409 Leeds and Grenville 2,
Gananoque, ON K7G 2V4, Canada
Phone:(800) 837-6556
www.1000islandsrv.com/

---
Visitor's story......

A discount camper RV rental Ontario Canada will allow you to enjoy all that Ontario has to offer while being able to retreat to your rental motor coach for meals and relaxation and sleeping.
Ottawa, the nation's capital, one event that is not to be missed, is the dramatics and colorful changing of the guard which takes place every day during July and August.
We all know that spending a week or so in a good hotel and having to eat all meals in restaurants is quite expensive.
If you use a motor coach as a base while you explore the beautiful province of Ontario, you can save quite a bit of money.
If you decide to camp in a mobile home for a week or more you will get a discount from just about all motor home dealers.
The discount you get is based on the length of your camper rental contract.
The off season in Ontario is longer than it is in the U.S. It runs from Labor Day till June 15th. Many RV dealers close up shop. Those who don't, offer huge discount camper RV rental, Ontario mobile homes in hopes of increasing business during this very slow season. If you are into winter sports or hunting this is the way to go.
Don't finalize any rental contract until you ask if they accept the Good Sam Club member's discount. The club also offers an excellent roadside assistance program and a campground discount, in addition to the trailer discount.
A discount RV rental in Alaska (California, Florida) or Ontario is applicable to all kinds of RV's from pop up campers to luxury motor homes.
When you use your discount camper RV rental Ontario Canada you will join thousands of families in love with mobile homes.
 About Us / Privacy Policy / Resources
Go from Discount Camper RV Rental Ontario Canada CA to Pop Up Campers Trailer Home

RV Camper Rental