Directory of Campgrounds: Tent and RV Camping Parks Maryland (MD)
Find the list and description of campgrounds and RV Parks in the state offering more than you can imagine - Maryland
Maryland is located in the Mid-Atlantic region of the United States.
It's often called the Old Line State, the Free State or the Chesapeake Bay State.
It is one of the smallest states of the USA, but it is also one of the most densely populated.
The state got its name after Henrietta Maria of France, wife of Charles I. This state has a lot of rich history, so if you are interested in the origin of the USA, this is the state you will certainly like to explore.
Here for example you can find the first school that was opened in the United States. Its motto used to be "America in Miniature" and "More Than You Can Imagine", although these days it is rather promoted as the "Maryland of Opportunity".
Cherry Hill RV Park
9800 Cherry Hill RD
College Park, MD 20740
Phone: (301) 937-7116

There are a lot of reasons why to chose this RV Park if you are in the area of Washington DC. It comes with a lot of amenities: ATM (for those in need of cash), BBQs at sites so you can enjoy summer evenings, covered area for picnic so you can have a nice time even when it is raining, dump station, restrooms and clean showers, enclosed dog run for your four legged friends, fire rings and firewood, laundry room, LP gas and so on. Moreover there is self-service RV wash, RV supplies and a shuttle service as well. You will also find here newspapers, pet services, snack bar and nearby groceries.
The area has a lot of tourist attractions and nature trails.


Warm welcome from the stuff of Cherry Hill RV Park....

Holiday Park Campground
Greensboro, MD 21639
Phone: (410) 482-6797

Holiday Park campground is in a beautiful setting with spacious parking spots for RVs of all sizes. It is located on the Choptank River Headwaters. Their recreational facilities include a game room, horseshoes, outdoor games, playground, swimming pool, recreational hall, shuffleboard, tennis court. The bonus - they are close to the river so you can also do some sports and swimming there.
For those with "lower spirit of explorer" - the campground's stuff offers various planned activities.
The camp is AAA approved and pets are welcomed.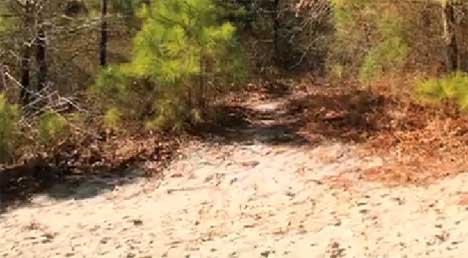 Maryland's Assateague Island - one of the best National Parks in USA for camping...

Ramblin' Pines Family Campground & RV Park
801 Hoods Mill RD
Woodbine, MD 21797
Phone: (800) 550-8733

Enjoy the serenity of the pine trees at Ramblin' Pines Family Campground & RV Park in Woodbine, Maryland. The park is open all year round. Main facilities include: covered area for picnic, table at each site, dump station, laundry room, fishing supplies, groceries and ice, RV storage and supplies and extra personal escort to the site. Wi-fi internet service is available for guests. Sites dedicated for tent camping are also available. The campground is accessible for handicapped campers.
Note: Ramblin' Park offers several discounts – please check before checking-in.


Bar Harbor RV Park & Marina
4228 Birch Ave
Abingdon, MD 21009
Phone: (800) 351-CAMP
 
The Bar Harbor RV Park & Marina is a spacious and comfortable RV Park.
There are total of 93 sites equipped with 30 Amp and 50 Amp electrical hookups.
Out of these 93 camping spaces 73 come with full hookup service. Some sites are paved while some are covered with more nature-friendly gravel. The majority of the sites are shaded. Most of them are very "spacious" so they can accommodate larger RVs with slide-outs.

Pets are welcomed to this place but be aware that there is a pet restriction on their size. Some of the recreational facilities at Bar Harbor RV Park & Marina are the game room, playground, pool, recreational hall and a wading pool that kids love. You can do some river sports here such as boating (there is a boat rental at the park). There are docks as well.


Castaways RV Resort & Campground
12550 Eagles Nest RD
Berlin, MD 21811
Phone: (410) 213-0097

If you want a peaceful vacation in a nice setting, choose this campground.
The restrooms, facilities and the setting are excellent.There is an ATM at the campground, bike rentals and even church servic es. The entrance to the campground is protected by the controlled access gate contributing to your safety. Campground offers fishing guides, fishing supplies and a lot of let's call it – "water activities". There are also groceries, guest services, ice, laundry and LP gas by meter. And good news for those "refusing" to cook during vacation journey – there is a restaurant for guests.


---
Visitor's story.....

Ocean City is a frontier town that offers more historical knowledge and has some nice campgrounds around the area.
This directory of campgrounds: tent and RV camping parks Maryland (MD) might help you find a nice campground near some of the wonderful attractions in Maryland.
Take the pop up camper, motorhome trailer or any other recreational vehicle to the area campgrounds and have some fun exploring.
Find some great areas that even have a mobile home or two and paths lined with the all-popular motor home.
Find a sunny beach camp to enjoy some swimming and something to keep the kids happy.
Look through the directory of campgrounds: tent and RV camping parks Maryland (MD) that offers a handful of campgrounds to give you a head start on planning your trip.
Here are some nice campgrounds around the Maryland area attractions:

Aqua Land Campgrounds & Marina
9700 Orland Park Rd
Newburg MD 20664
301-259-2575


Bali-Hi RV Park
Saint Martin Neck Rd
Ocean City MD 21842
410-352-5477


Bayshore Campgrounds
4228 Eastern Neck Rd
Rock Hall MD 21661
410-639-7485


Double G RV Park
76 Double G Dr
Mc Henry MD 21541
301-387-5481


Island Resort Campground
9537 Cropper Island Rd
Newark MD 21841
410-641-9838
 About Us / Privacy Policy / Resources
Go from Directory of Campgrounds: Tent and RV Camping Parks Maryland (MD) to Pop Up Campers Trailer Home
Go to directory of US Campgrounds and RV Parks