Beach Campgrounds Michigan (MI)
Beach Camping Parks - Campgrounds Michigan (MI)

We all have a love for something and the beach camp parks- campgrounds Michigan (MI) have some of the most awesome campgrounds around.
You have so many choices for things to see in Upper and Lower Michigan.
The river and lake views around the many waterfalls will amuse and amaze you and your family.
The have lighthouses on the lake and inland you find the beautiful waterfalls.
My favorite falls in Upper Michigan are the Tahquamenon Falls. This is a breath taking sight that is a must see for everyone. The area is beautiful and falls are spectacular. As you sit and watch the falls, you feel a sense of peace around you.
The area around Manistique will have a historical lighthouse for you to see. Lower Michigan brings you the Holland Festival, which has all the beautiful flowers and an array of color and fun.
Whether a river or a lake, beach camp parks- campgrounds Michigan (MI) fills the need, we have for fantastic camping and the area allows for some great sightseeing adventures. When visit the areas or the falls and lighthouses, do not forget to take the camera along for some treasured memories.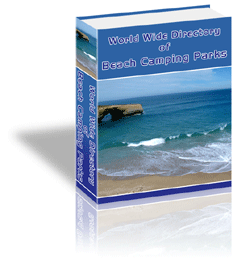 Beach Camping Parks Michigan:
Barnes Park Campground
12298 Barnes Park Road Eastport,
MI 49627 231-599-2712

Betsie River Camp Site
1923 River Rd Frankfort,
MI 49635 231-352-9535

---
If you found here something interesting, please share your experience with friends
:-)
Go from Beach Camping Parks - Campgrounds Michigan to Pop Up Campers Trailer Home
Camping Parks in US,  Campground Parks in Canada
Beach Camping Parks
Beach Camping Parks - Campgrounds Iowa (IA) / Beach Camp Parks - Campgrounds Massachusetts (MA) / Beach Camp Parks- Campgrounds Minnesota (MN) / Beach Camping Parks- Campgrounds Mississippi (MS) / Beach Camping Parks - Campgrounds Missouri (MO) / Beach Camping Parks - Campgrounds Montana (MT) / Beach Camping Parks - Campgrounds Nebraska (NE) / Beach Camping Parks - Campgrounds Nevada (NV) / Beach Camping Parks - Campgrounds New Hampshire (NH) / Beach Camping Parks - Campgrounds New Jersey (NJ)