Beach Camp Parks- Campgrounds Minnesota (MN)
Minnesota – it's a land of ten thousands lakes, some with sandy beaches and campgrounds next to them allowing you to enjoy sunbathing, swimming and water sports while staying in your home away from home – RV....

Big Foot Resort
8231 State Highway 114 SW
Alexandria, MN 56308
320-283-5533

    The Big Foot Resort is open all year round, because here there are fun things to do no matter what the season is.
It doesn't matter what your logging option is because here you will find all the facilities you need.
For your RV, the campground has full hookups sites. If you like more comfort, you can choose to rent a cabin.
The cabins are fully furnished and equipped, with TVs and air conditioning. Or come with whatever accommodation possible. The lake on the campground is pristine, as it is monitored to be fit for fishing and water activities. You can rent a boat or park your own in the available area.
Your children will also have a great time on the playground or at the two pools. The area is also great for biking, if you like this activity. In Alexandria, you will find shops, restaurants, winery or maybe an NASCAR race. The winter is thrilling, in the same way because cross-country skiing, snowmobiling, downhill skiing and ice fishing are also happening in this resort.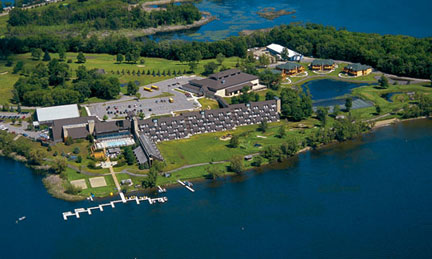 ---
Bluff Valley Campground,
Inc. Bluff Valley Road
Zumbro Falls, MN 55991-9744
800-226-7282

    Camp out with your RV in a great place like the Bluff Valley Campground. They have RV camping sites with water and electric hookups. A dump station is also available in the campground. Campers with tents are also welcomed, and they will find picnic tables and fire pits on the camping sites. The restrooms are clean, and warm showers are available.
For nature enthusiasts, this is the place where you can enjoy some relaxing fishing and fantastic hiking trails. You can try out tubing on the river or just relax at the outdoor heated swimming pool. If you have children, big or small, they will both have what to do. The playground or the indoor skate park will amuse them. If you want to practice your golf skills, take a shot at the driving range. For art lovers, the campground has a ceramic studio where they can exercise their talent. In the evening, you can try out the music hall, for some live music, karaoke, and snacks.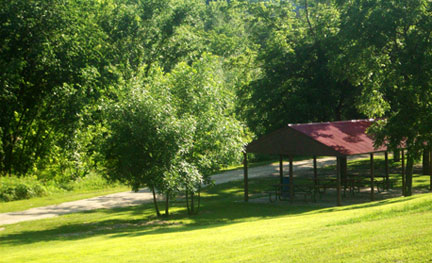 ---
Visitor's story.....

Oh Minnesota, what can I say, this state has some nice campgrounds around the river and lake areas.
Beach camp parks- campgrounds Minnesota (MN) are found in a few areas and usually fill up quickly. Most of camps gives you a feeling of peace and tranquility. The area has wonderful scenery and some delightful attractions as well. One thing about Minnesota, you are never left with a minute of boredom with all the things to do.
Visit the famous Mall of America for a day or two of excitement for the entire family. If you prefer the outdoors, visit Lake Calhoun or some of historical sights around the area. One point of interest for many is the view of the Cathedral of St Paul, which has a pull, which will find you unable to pull yourself away from the amazing sight.
Beach camp parks- campgrounds Minnesota (MN) are quite unusual as some of the campgrounds prohibit drinking of alcoholic beverages, but many sit by the fire enjoying delightful conversation even so. Find a great campground near a lake or a river and enjoy yourself to a wonderful camping experience.
Beach Camping Parks Minnesota
Big Foot Resort
8231 State Highway 114 SW Alexandria,
MN 56308 320-283-5533

Bluff Valley Campground,
Inc. Bluff Valley Road Zumbro Falls,
MN 55991-9744
800-226-7282
 About Us / Privacy Policy / Resources
Go from Beach Camping Parks Minnesota to Pop Up Campers Trailer Home
Camping Parks in US,  Campground Parks in Canada
Beach Camping Parks - Campgrounds Iowa (IA) / Beach Camp Parks - Campgrounds Massachusetts (MA) / Beach Camping Parks - Campgrounds Michigan (MI) / Beach Camping Parks- Campgrounds Mississippi (MS) / Beach Camping Parks - Campgrounds Missouri (MO) / Beach Camping Parks - Campgrounds Montana (MT) / Beach Camping Parks - Campgrounds Nebraska (NE) / Beach Camping Parks - Campgrounds Nevada (NV) / Beach Camping Parks - Campgrounds New Hampshire (NH) / Beach Camping Parks - Campgrounds New Jersey (NJ)