Coleman Ultralite Travel Trailers for Small Cars



Leader in outdoor product and camping gear for more than a century, Coleman took pride in introducing lightweight –small car towable travel trailers for camping aficionados.
Calling all outdoor and camping enthusiasts out there!
If you need a cost-effective travel trailer that includes amenities with no upgrade fee, the Coleman Ultralite Travel Trailer for Small Cars is perfect for you. It is durable and weights no more than it hast to for! 
It is specifically designed for small cars to make towing and manoeuvring efficient and easy.
It offers fun and exciting camping experience ideal for family holidays and vacations.
The Coleman RV's were manufactured by Dutchmen Manufacturing Inc., a reputable recreational vehicle company. Aside from the Ultralite Travel Trailers, their product line also includes Full Size Travel Trailers and Mid Profile Fifth Wheels.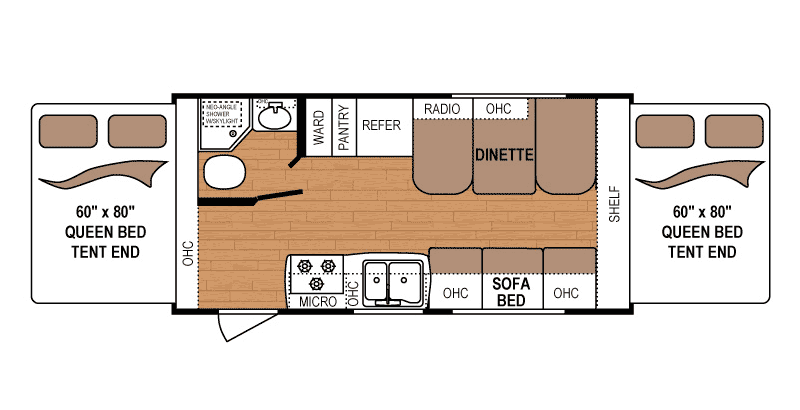 Floor-plan of Coleman Ultralite Expandable travel trailer- Model 184

Features and Specifications

The Coleman Ultralite Travel Trailers aim to let every family's experience the outdoors in style and comfort. They have lightweight design but are full on amenities.
Coleman Ultralite Travel Trailers first introduced five models with different floor plan: CT184, CT187, CT225, CT240 and CT280.

The floor plans are filled with innovative features and value yet, corresponding trailers are light weight and easy to tow.

The shell is a 6 sided welded aluminium superstructure with five laminations – sidewalls, rear wall, roof, floor and ceiling.


It has 5" Laminated Crowned Roof w/ Ducted A/C (CTU240RB, CTU287BH & CTU289RL)

The exterior is covered with high-gloss fibreglass

Each trailer has  a spacious pass-through storage with baggage doors

It can be towed by small cars such as family vehicles, mini vans, and crossover vehicles.

This lightweight series comes in four travel trailer and expandable floor plans you can choose from.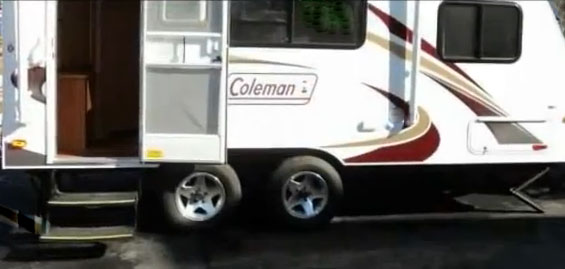 Coleman Ultralite Travel Trailer - Model 197

---
---
Ultralite 187
Ultralite 184
Ultralite 240
Ultralite 225
Ultralite 280


19' x 7'0"
20' x 8'0"
27' x 8'0"
29' x 8'0"
31' x 8'0"


2
2
2
2
2


3018
3578
4412
5214
4782


N/A
N/A
1
2
1

---
Think Before You Buy

Acquiring a great light weight travel trailer may seem one of the ultimate dreams of a camping enthusiast. Before buying one, you should identify how your chosen travel trailer can enhance your camping experience. First, set a budget on how much you are going to spend for a travel trailer. Know its features especially if your vehicle has the capacity to tow it. Consider other options such as having add-ons or getting special packages. Also, choose the type of trailer as some of them can have pop-up tents or has a fold down ramp for bicycles and motorcycles.

Coleman Ultralite Travel Trailers offer everything you and your family needs to satisfy your ultimate camping experience. This lightweight trailer can accommodate all your outdoor activities such as hiking, fishing, camping, boating, hunting or simply, just bonding and relaxing with your loved ones.


 About Us / Privacy Policy / Resources
Go to: Pop-up Travel Trailers and RVs
or to: Lightweight Travel Trailers
Jayco Lightweight;  Kodiak Ultra-Lite Travel Trailers; Coachman Lightweight Travel Trailers;  Rockwood Lightweight Travel Trailers; LivinLite Travel Trailers