Winter campsites in Canada
British Columbia
These days winter RV-ing and camping can be more exciting than ever, no wonder there are more and more campgrounds open all year. And if winter camping then why not  in Canada?

Canada due to its geographical location has long winters. For some it is a few months long nightmare, for others a paradise for winter outdoor activities. 
What most of us do not realize is the fact that winter is not only skiing season – it can be also a wonderful season for traveling, camping….
We just have to know where to go and how to prepare ourselves for winter climate.
As the matter of fact, winter camping is a lot more exciting and thrilling that camping during the summer (how many of you like "frying" on the beaches). Winter brings some astonishing and breath-taking views given by the nature "covered in white".
So are you looking for a wonderful campsite in Canada during the winter? You can take a peek at these campsites to see which ones are appealing to you.

Campsites in British Columbia

Dogwood Campgrounds and RV Park
        In Vancouver, one of the most popular campsites is Dogwood Campgrounds and RV Park. It is a family-owned and operated business ran for almost 40 years.  Located just a few miles from downtown Vancouver "in the middle of nature" it is often called as "Oasis in the City".  The Campground and RV Park is open all year, however the tenting is only seasonal. On the campground you'll find 200 large RV sites equipped with electricity (30 amps service), water, and sewer lines as well as cable TV. They have a seasonal heated pool to let you enjoy swimming even in colder weather (open from spring to fall).
There is free Wi-Fi all over the main building that is accessible to anyone, however "on-demand" you may have also internet on your campsite. Showers are included in the price (in other words – they are Not coin-operated!). Even kids can enjoy the place because they have an enclosed playground where they can enjoy with other kids as well.
You will find here the convenience store with snacks, food and "sweets". But for those more "demanding" - about 5 minute drive from the campground there is a large Guildford Mall where you will find not only shops, restaurants but also the movie theater.
You can visit them in this address: 15151 112th Ave. Surrey, BC V3R 6G8, Canada. And contact through this numbers: +1 604-583-5585/+1 866-496-9484.
Manning Provincial Park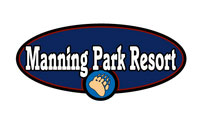 Manning Park located in the heart of Cascade Mountains thanks to its climate and diversity of landscape is one of the most sought all season recreation areas in British Columbia.
It creates a great opportunity for both- summer and winter outdoors activities.
Within the borders of the park there are five camping sites available in first come first serve basis or through reservation only. These are correspondingly Lightning Lake Day, Lone Duck I and II, Cambie Creek and Ski Hill. Two of them are open for winter camping (December through March) although these campgrounds are for tenting only! They are vehicle accessible so most likely you can park your RV on the parking lot, but that is all you can count on regarding the service. As of 2014, winter vehicle accessible camping fee is $11 per night.
Cambie Creek Campsite is open only during winter and offers parking lot, pit-toilets and camping area for tents (or for dig-in-snow).
Lone Duck II campsite is an all-seasons camp, it has a bit larger offer including shelter with picnic tables, wood stove (but no wood), fire pit and similarly as Cambie Creek – toilet pits, large parking area and camping for tents or dig-in shelters. Do not expect running water nor any showers.
Both campgrounds are available only through reservations.
During winter season most regular hiking trails are closed due to the snow, however you will find abundance of back-country trails for snowshoeing and cross-country skiing!
Visit the place in 7500 Crowsnest Hwy, Manning Park, BC V0X 1R0, Canada. But first, call for reservation and concerns in their number +1 250-840-8807.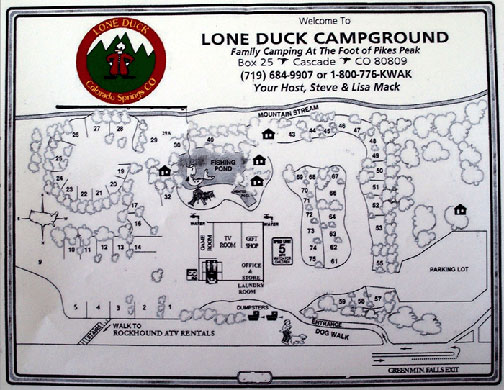 Map of the Lone Duck Campsite I
Source: www.loneduckcamp.com

Just FYI:

Campground


Cambie Creek campsite (Winter only)

Coldspring campground

Hampton campground

Lightning Lake campground

Lone Duck I & II campsites

Mule Deer campground


Opening


December 1 – March

31May 16 – October 14

June 27 – September 1

June 6 – October 13

Year Round

May 2 – September 15

Cedar Grove Park and Campground
This beautiful 12 acre campsite is located right beside the Little Qualicum River on Vancouver Island. It is important to know that winter on Vancouver Island is usually very mild thanks to the local micro-climate. In other words there is a little chance to experience the snow and great chance to explore the nature in its green lush form during your peaceful walks along the coastal beaches.
Cedar Grove RV Park and Campground has over 108 campsites where you can bring your family and friends during the winter. They have different setting to accommodate various RVs; most campsites have full or partial hook-up services. On the premises you will find kid's playground, BBQ pits, laundry, hot showers and toilets as well as game room. The wi-fi internet is available throughout the campground.
And the most beautiful view is just few feet away from you site -  it's a river or ocean. It maybe winter, but you'll have the most breath-taking views of the water areas during this time of the year.
Guests love their service and keep coming back every year.
You can go directly to 246 Riverbend Rd, Qualicum Beach, BC V9K 2N2, Canada. Or call them in +1 250-752-2442 if you have any questions.

Kelowna Camping and RV Parks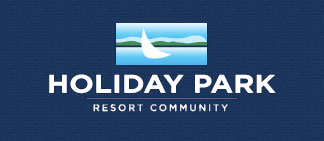 Kelowna Camping and RV Parks wouldn't make you want to leave. They have different settings like lakeside campgrounds, urban sites, park-like settings, mountain and wilderness sites and some orchards. For those unfamiliar – Kelowna is the third largest metropolitan area in BC nestled in the heart Okanagan Valley at the shore of the namesake lake.
Far from mild ocean climate typical on the west coastal BC, Kelowna is an All-Season center for outdoor activities including the winter season when the area is "coated" with snow.
Out of several campgrounds and RV Parks, the Holiday Park Resort operates year round. Founded in 1983 by Saul Sigal and Jody LaFontaine, the resort quickly became the popular year-round vacation destination. From the long list of amenities, it may be worth to mention tohes of interest for winter visitors. So you will find there heated outdoor pool (seasonal) and 4-seasons indoor pool as well as open all year outdoor hot-tub! Frankly, there is nothing better than taking hot-tub under starry sky with snow-capped mountains on the background and snow all over around as the matter of fact!
RV-ers will find here 500 leasehold RV sites and 70 RV sites – all equipped with full hook-ups.

Contact Information
1-415 Commonwealth Rd. Kelowna, BC V4V 1P4
Phone: 250.766.4255

 About Us / Privacy Policy / Resources
Go to: Pop-Up Travel Trailers and RVs
or to: Campgrounds and RV Parks in Canada,