10 Best Winter Camping Sleeping Bags
See the best sleeping bags offering comfortable and warm sleeping environment during your winter camping adventures…

Unrolling activities in the outdoor is great and cold weather should not stop you from doing what you like most.
But certainly the comfortably warm sleeping environment is crucial to keep high spirit and enjoy the beauty of winter.
If that could be a problem in the past, now, your adventures will be safe and warm, thanks to the newly developed sleeping bags.
Here are some examples that will make your hiking trip safe and enjoyable.
Ultra-light Winter Camping Sleeping Bags
These sleeping bags are able to provide high comfort, in spite of their light weight.
1. Katabatic Gear Palisade
Most versatile type of sleeping bag;
It has one of the best pad attachment systems;
The ratio between warmth and weight is the best
Neck closure guarantees warmness "from the toes to the head";
Comes with the option for a hydrophobic bottom.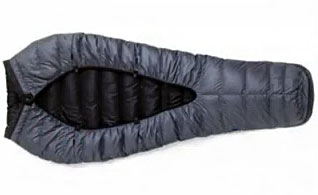 ---
2.    Enlightened Equipment Revelation
The best buy your money can get;
Very warm for its light weight;
The ultra-light characteristic makes it very easy to carry around.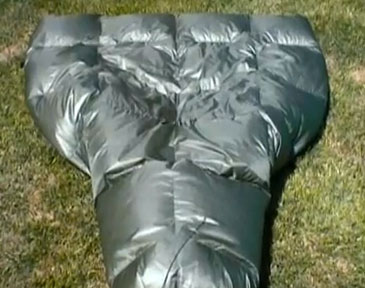 ---
3.    ZPacks 20 Degrees
An ultra-light sleeping bag for three seasons (designed for 20 degF - -7degC);
One of the highest ratio between weight and ability to keep warmth;
A great variety of custom requests, like zipper, draft tube, hydrophobic bottom, a waterproof sack to deposit your stuff.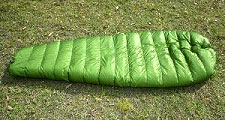 ---
Down Winter Camping Sleeping Bags
These sleeping bags are all you need if you want to camp out in a cold winter's night.
4.    North 49® Frontier 11 Winter Sleeping Bag
A heavy weight sleeping bag that is designed to keep you warm even at -35 Celsius degrees;
Lined with flannel;
Corded and insulated hood for head protection;
With draft tube insulated on its entire length.


---
5.    Feathered Friends Snowbunting
Water-proof material, with breathing properties, keeps you warmth in any conditions;
It has a shape resembling a human body for a perfect fit and conservation of heat;
The small hood also offers a good protection for your head.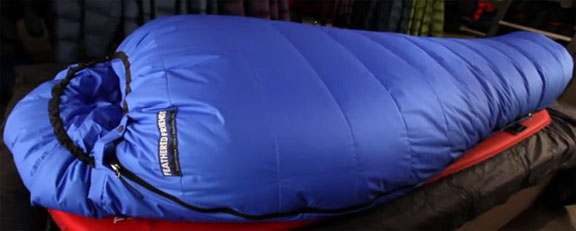 ---
6.    Montbell U.L. Super Spiral Down Hugger
Its shape and filling makes it a very comfortable sleeping bag;
A great choice for a three season camping sleeping bag, even if it involves sleeping on snow.


---
Synthetic Winter Camping Sleeping Bags
Made out of special insulating materials, these sleeping bags can be your best partner when camping in winter time.
7.    Thermarest
Made out of a synthetic material, named EraLoft insulation, is capable of keeping you dry and warm even in high moisture environment;
Mummy shaped sleeping bag, made to resist for three seasons and for the years to come;
It has special filling in the areas where you need extra protection, for a better keeping of warmth inside the sleeping bag.

---
8.    The North Face Dark Star
The is a sleeping bag that will face even the harshest conditions, keeping you warm even when the temperature drops to -40 degrees Celsius and damp is present;
It has the minimum weight specifications for a maximum of warmth protection in the most hostile environments;
Four season sleeping bag you can always rely on.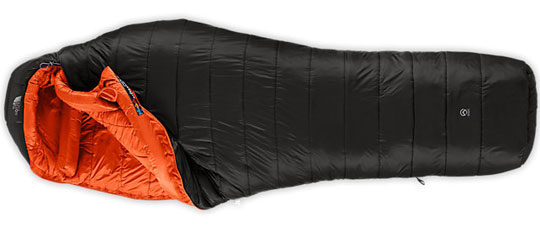 ---
Double Sleeping Bags
9.    Hi Gear Sweet Dreams Double Flannel Sleeping Bag
Sleeping bag for two persons, with a cosy linen interior;
It has two layers of filling, giving you the warmth level you need;
The zipper can be closed in multiple position, letting you choose the way you want to enjoy it;

---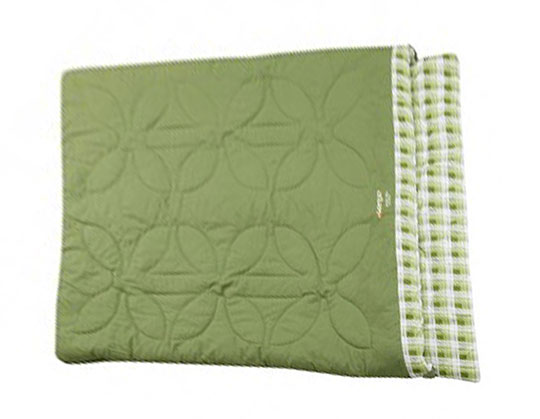 10.    Vango Aurora Double Sleeping Bag
Extra insulation in the outer layer to keep in all the body's warmth;
It has a special pillow area in the designated part for the head;
The layer of insulation is thicker at the opening, for an even more efficient concealing of warmth.

 About Us / Privacy Policy / Resources
Go to:  Pop-up Travel Trailers and RVs
or to:  Winter Camping Tips