Pop Up Camper Parts
Pop Up Camper Parts - where to find high quality, genuine camper parts

In a hurry? 
Buy Camper Parts Here
Owners of pop-up campers can enjoy great vacations in close contact  with nature and all that at relatively low cost.  
But to keep these pleasures lasting longer you have to keep your trailer in good shape.
It includes maintenance works (drying, cleaning after coming from vacations, winterization…), replacement of broken parts and those damaged due to tear & wear effect.
Fortunately, most pop-up camper trailers are quite simple structures; they do not need sophisticated diagnostic tools, computers and trained staff.

So to start on the positive note – it is not the rocket science; it is a matter of will and basic knowledge. Obviously those visiting this page and searching for pop-up camper parts belong to the category of "do-it-yourself" guys or at least making first steps on this path.

And the reasons behind such decisions are not important, be it budget limitations, or self-satisfaction or the wish for "out-of-the box" improvements and modifications…etc.
In all these cases there is one common denominator. You need replacement parts - sometimes original components, sometimes just generic replacement parts, in some cases even used ones. For beginners, let's have a look at what can be and what not repaired home by you.
Canvas and Roof
This is the area where you can safe a lot of $$$ by doing it on your own. Repairs are not difficult, but may take a lot of time if done properly and time = money.
They are needed mostly due to the usual tear and wear effect. You may need acrylic coating, tapes, canvas patches, fabrics sealers, cleaners… etc… Most of these can be purchased even in regular shops like for example Sport Authority.
For replacement fabrics (if larger sections of the canvas are damaged or the whole canopy has to be replaced) you may rather use the specialized manufacturers.
The generic parts market is a booming business providing almost everything. Owners of Coleman/Fleetwood pop-up campers may have to spend more time searching for parts because unfortunately both companies closed the folding campers business. Please note that Coleman/Fleetwood originally used the proprietary fabrics called  Sunbrella 302 ® (it is breathing, resistant to mildew fabrics).
Also - replacing the canopy is not that difficult as you may think. Two people can do it in few hours! You may find good selection of canvas at Trails.com
Above applies also to the awnings.

Very Useful Roof Repair Video
Starcraft pop-up camper roof repair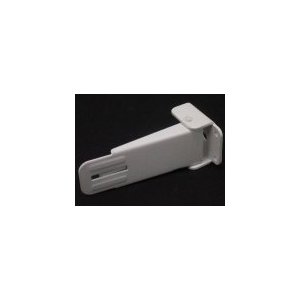 General Repairs

Things like handles, latches, tail lights, internal lights, water and gas hoses, faucets, zippers etc… get broken or leak the same way as those in our homes.
Left: Pop up Camper Roof Latch
The same (Murphy) law applies to internal cabinets, drawers, table, chairs etc. To repair them you do not need any special tools or documentation.
Gas Installation

It is not different that the one in your BBQ equipment on the backyard. You should have an easy access to the LG tank, its valve and pressure regulator as well as stove burners and closing valves.
The hose may be partially hidden what may make replacement more difficult.
Replacing any part of the LG gas system is not that risky provided you know what you are doing. Anyhow – it is always a good practice to close the valve of your LG tank for the night when camping.
Note: after any replacement work you should carefully check for potential leaks! (you can use the soap-bubbles method). Do not trust your sense of smell, small leaks in open air environment may be not detectable this way!
Electrical Installation

The internal appliances are running from 12V, fuse-protected battery.
The fact that low voltage system is secure and by no means can cause danger to humans does not mean that you are free to make changes and modifications on your own without some basic technical skills.
Low voltage system requires high current so replacing any wires you must be sure that their gauge corresponds (or exceeds) the maximum load.
The electrical isolation is also of concern. And the most important – never connect any load to the battery in front of the protective fuse. Shorts (due to lack or weakened electrical isolation) and overloads may cause the fire!
Converter (if you have one) is used to adapt an external 110V AC to your internal 12V DC electrical network. Please remember that the electrical installation at the input (primary side) of your converter is 110VAC!
Appliances
Most of them (AC unit, fridge, microwave, stove etc…) when broken require replacement or repair by specialized services. The only think you can do is to remove them from the pop-up camper and bring to the service shop or the municipal deposit (whatever appropriate). You should be able to install new units. Note – when removing broken units it is good practice to write some notes for yourself (for example, which wire goes where etc… It will greatly help you to finish the installation of the new unit without the need to guess).
Furniture, curtains etc

This is the area of your freedom. Frankly, you do not need here original ($$$) parts so the choice of suppliers is much bigger. As the matter of fact the secondary market can easily provide everything you really need, you may want to have and definitely do not want (but you may be tempted). Do not forget to take the precise measurements to make sure the new furniture (component, element, item…) will fit into in the place it belongs to.
Coleman pop-up curtain

Suspension, breaks, wheels, hitch etc…

These elements determine your safety and if you are not qualified, please search for professional service. Your service should be limited to checking tail-lights (replacing bulbs is a piece of cake), lubricating moving parts, changing tires etc…Do not forget to check the tire pressure before taking off for your vacation.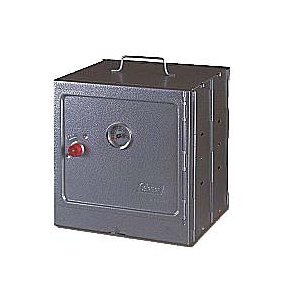 Coleman camper oven
You can also replace the hitch (if needed), but make sure that it is designed for your maximum load!
Once you decided to do some repair/modification/improvement work in your camper, you have on your side Internet with its limitless access to businesses offering pop-up camper parts.
Suspension Lift on a Pop Up Trailer
Searching for Pop Up Camper Parts

Before you start the search for the particular part(s) you have to write down the model of your pop-up camper, manufacturer and production year (having the VIN # may be also a good idea). It is absolutely necessary if you want to avoid running back and forth between home and shop, or simply guessing and risking that the newly purchased part does not fit.
Coleman Pop Up Crank Handle
The preference list usually includes:

nearby shops (because you can see, touch and return back if needed);
e-shops available over the Internet with priority given to manufacturers of corresponding campers.

Please note that campers market is not well regulated (contrary to the cars' market). You may find that a generic part is not exactly equal to corresponding original one! Warranty may not be as good as you used to in the very competitive cars market.

Obviously the original manufacturers are the safest but not necessarily least expensive choice. It is your decision, my duty is only to bring it to your attention.

There is also the large market for pop-up camper parts on eBay and Craigslist. Especially I would not ignore the last one as typically it is a local market so you can go and touch before you commit your money.
Most of them are former owners of campers trying to get rid of "leftovers". Quite often you may get very good deals (those are not professional "middleman" sellers working for a profit).
 About Us / Privacy Policy / Resources
More about pop up camper parts:
AC Camper Parts /  Trailer Bearings /  Used Pop Up Camper Parts / Pop up Camper Trailer Roof Racks / Pop Up Camper Awning Replacement / Pop up Camper Canvas / Air Conditioner for Pop up Camper Trailer / Pop up Camper Shell / Pop up Camper Repair / How to Install Shower in Camper / Camper Air Beds / Wheel Blocks for Campers / Truck Camper Bed Liner / Starcraft Pop Up Camper Parts / Pop Up Camper Replacement Parts / Pop Up Camper Replacement Parts /  Camper Awning Lights / AC Parts / Antenna Parts  / RV Covers  / Awning Parts  / Chassis Parts