15 Essential Winter Camping Tips and Advices
It' possible to camp all year long, but in the winter you need to take several precautions before you go out into the wilderness....

After all once you embark on such adventure you would like to enjoy it rather than live a nightmare. 
Mother Nature is gracious, but also may be unforgiving our "trespasses" and mistakes.
This checklist will help you make the most of your camping time and ensure that you stay safe.

Check Weather Before You Go

In the winter the weather can change at any time. Make sure you know what is ahead of you so you can plan for it. You won't have much fun if you get caught in a snowstorm before you reach your destination.

Certainly you would like to avoid this :-(

Pack Extra Clothes

Ensure that you have an extra set of warm clothes before you go camping in the wilderness. You should take extra care to protect your feet so they stay dry. The weather changes quickly and you need to be prepared.

North Face Ice Jacket - waterproof, breathable - will keep you warm...

Check Emergency Supplies

Ensure your emergencies supplies are up to date and replace anything that has expired. Never go camping in the winter without a good emergency kit on hand.

Medical emergency kit is a must

Ensure Venues are  open

Many campgrounds close for the winter months so you need to be sure that the places you want to go to are actually accessible with your camper or RV. This will save you a lot of headaches in the long run.

Water Can Freeze

It's difficult to camp in areas where there's extreme cold s as the pipes and water in the RV may freeze. It's best to camp in areas where the weather is a bit milder. If it's colder ensure that whenever you can you're using antifreeze to keep everything running smoothly in the RV lines. The bottom line however is that when going to areas with freezing temperatures your RV must be one of these "winter-ready" (special four-season units with covered and heated underbelly).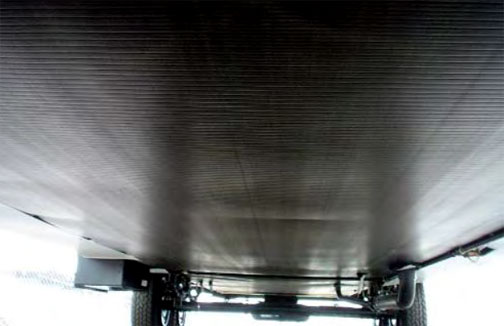 This is what you need: covered and heated underbelly of the Canyon  travel trailer designed and made for winter travel

Get a Dehumidifier

Use a dehumidifier a few days before you go on your winter trip as it will dry out the air in the RV and make it more comfortable for you.

Try Thermo Pane Windows

To reduce condensation in the RV, thermo pane windows can be installed as these are excellent to reduce moisture build-up in the RV.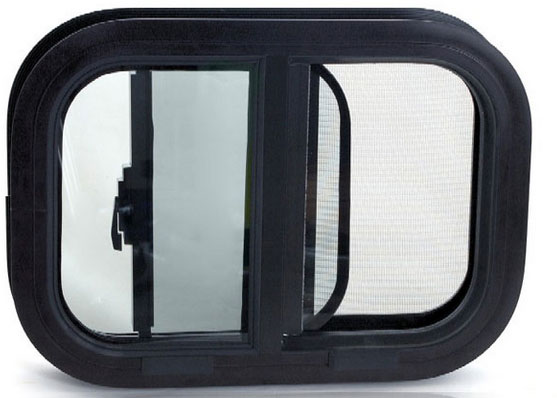 Elite Dual Pane RV Windows – Series 1800

Get a Site with Lots of Sun

To maximize warmth for you in the winter, try to find a campsite where you're exposed to the sun most of the time as this can make a big difference.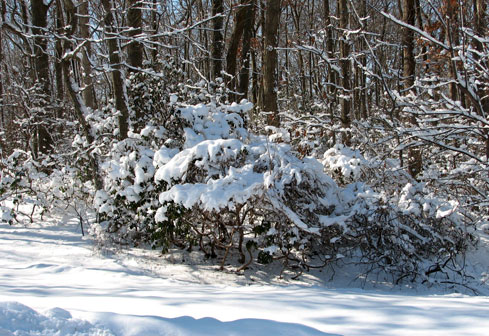 Exposure to sun makes a lot of difference, especially during the winter

Get to Know the Plumbing of Your RV

Plumbing can be a problem in the winter with freezing and other issues. You need to have some general knowledge of the system so you can repair problems when they crop up.

Fill Your Fresh Water Tank if it's Very Cold

If there's a possibility that the campground water supply will freeze ensure that your own fresh water tank is full. Some campgrounds shut off their water supplies in the winter so you need to ensure you have a lot of water with you. It's a good idea to check before you go.

Make Small Repairs Before You Leave

If there are any minor repairs to your camper or RV you've been putting off, do these before you go camping. The winter is harder on your RV and a small problem may become a larger one if you don't deal with it right away.

Let Others Know Where You're Going

 When traveling in the mountains or other high-risk areas, there's always the possibility you could get stuck in snow or avalanches so ensure that friends and neighbors know your itinerary.

Make use of it before leaving......
..and if you also have GPS in it, then it is a "double" win

Check the Carbon Monoxide Detector

Your want to stay safe and carbon monoxide is deadly so ensure your detector is working well before going on your trip.

Keep Windows Covered

You can conserve some heat in the RV buy ensuring that the windows are covered with drapes or curtains.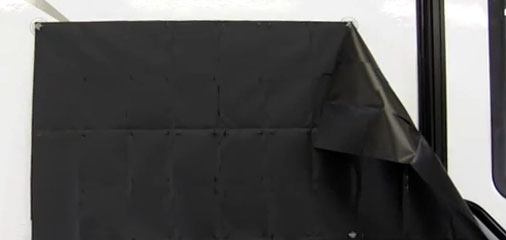 Carefree RV window cover

Leave Cabinets Open around Water lines

To keep water flowing, leave any cabinets or drawers open around your water lines. This allows heat to circulate around the lines and can reduce freezing problems.

Winter Camping Resources
Winter Campgrounds:
Winter Camping Parks US  /   Winter Camping Parks Europe /   World Famous Winter Camping Parks  /    Winter Camping Parks  Canada   /

Winter Camping Gear:

 Camping Gear  List  / About Camping Gear  / 
 Camping Clothes /  Camping Boots /

Winter Camping Food


Camping Food / Camping Cooking / Camping Equipment / Camping Meals / 


Winter Campers

 Camping Trailers  /   Camping Tents / Pop Up Campers  Buyers Guide



More  Help with  Winter Camping

Winter Camping  Sleeping Tips / 10 Best Sleeping Bags / Car Winter Camping /  DIY Winter Shelter / Winter Car Camping Tips   / Winterizing Camper  /   Winterizing for Living / Camping in RV / Store Pop Up /  Winter Tires / Winter Camper Skirting  /   Camping Forum

 About Us / Privacy Policy / Resources
Go to: Pop-up Travel Trailers and RVs