Five Best Wood Camping Stoves
See best models of modern wood camping stoves: they are lightweight, highly efficient, allow for cooking, heating and even produce electricity for your phone…   

Recently, stove manufacturers have become very innovative in designing wooden stoves and in particular – wooden camping stoves.
It is a new trend "resurrecting" an old concept but in much better way especially in terms of weight and efficiency.
In fact, modern wooden stoves specially designed for camping are not only lightweight and very efficient in burning wood fuel but also in in heating.
Even more, recognizing modern day challenges and needs, some of these camping wood stoves are equipped with thermoelectric generators. They are able to produce few watts of electrical power – enough to recharge your cell phone battery, or feed an LED lamp.
Below are the five best wood camping stoves in terms of both efficiency and popularity.

Solo Stove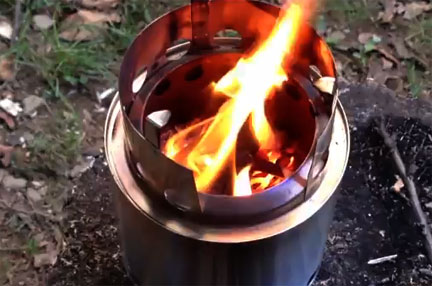 This is a backpacking camping wood stove that comes in handy in both survival and emergency situations. Its use does not require too much wood but rather twigs.
Specifications:

Light (16.5 oz).
Long-lasting
Fast heating (4-6 minutes)
Compact (7.9 inches in height and 5.1 inches in width)
Made of stainless steel

Wild Woodgas Stove MK IIt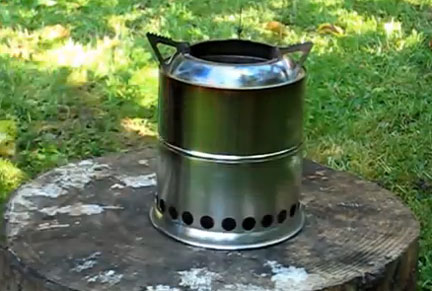 Although similar in design to Wild Woodgas II, this stove has enhanced features and is more versatile and stronger than the previous one. The new model accommodates pots of different sizes.

Features:

Highly efficient
Very light
Highly economical
Stainless steel construction

BioLite CampStove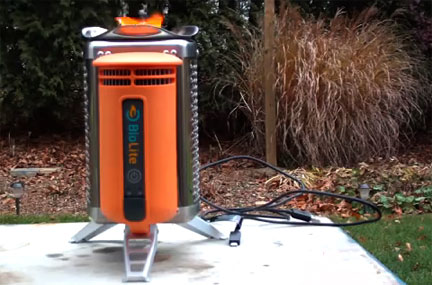 This is one of the most innovative wood stoves on the market. It burns twigs and turns the resultant heat into electricity for recharging such devices as phones and lights. It is designed for camping as well as during such emergency situations when main power goes out.

Features:

Thermoelectric generator
USB port that provides 2W power at 5V
Compact (33 oz) weight

Honey Stove
This is one of the most popular camping stoves available. It is made of stainless steel and is designed to be slim and light. It accommodates different sizes of cooking pots and is highly flexible when it comes to choice of fuel.

Features:

Multi fuel stove
Multi cooker stove
Highly efficient
Stainless steel construction
Compact (342 grams)

BioLite BaseCamp Stove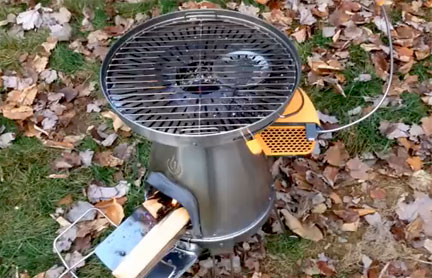 This is the other very popular wood stove available in the market. It is both a stove and lighting energy solution. It only makes use of small pieces of firewood including twigs and converts excess heat to electricity that is used to charge such devices as phones and for lighting.

Features:

USB light for lighting camping site
Bucket handle, making it highly portable
Powerpack producing 5W, which is enough to charge devices
Smart LED Dashboard for monitoring both burning fire and power
Burning chamber
Ash tray
Folding legs
Thermoelectric generator

These are no doubt some of the best wood camping stoves available in the market today. Apart from local stores, they are also sold online through individual e-commerce websites and on such platforms as eBay and Amazon. It is encouraging to note that manufacturers have not restricted themselves to designing and manufacturing the stoves in standard sizes. The same stoves can also be found in both mini and small sizes
More Wood Camping Stoves

Gas Camping Stoves  /  Coleman Camping Stoves   


 About Us / Privacy Policy / Resources
Go to:  Pop-up Travel Trailers and RVs