Class C RV Motorhome Parts
Class C RV Parts
Class C motor homes or mini motor homes are some of the most popular RVs out there. If you have problems with your motor home you might have to replace some of the parts that are damaged. RVs can suffer damages not only from accidents, but also from improper storage, water, humidity, too cold or too hot temperatures. Here are some places where you can find the parts that you need in order to fix your class C motor home.
Ebay
On eBay you can find plenty of class C motorhome parts. There are a lot of private sellers and companies that offer engines and components, exterior and interior parts, tires and wheels, towing systems and other parts as well. Shopping on eBay has many benefits, not only because of the great bargains that you can get but also because you are protected from being cheated.
PPL Motorhomes


This company is one of the largest RV consignment dealers. If you are looking for something specific, you will surely find it here. They have a superstore where they have brand name motor home parts and they also assure all their customers that they offer the best prices. Take a look at their store if you want to find good deals and everything in one place that you might need to fix your motor home. They have RV appliances for sale such as water heaters, furnaces, generators, stoves and more. They have plumbing and solar power systems, awnings and screen rooms, vents, portable satellites, all kinds of kits and even hitches, jack levelers, tow bars and shocks.
Amazon Store
Amazon is a well-known store with a good reputation among online shoppers. It is also a great place to look for parts for your class C motor home. They have original manufacturer parts, such as Camco parts and more. They sell parts for motorhomes such as bedding and furnishing, power and electrical parts, jacks and leveling, hitching and towing parts, freshwater systems and more. Shopping on Amazon is not only safe, but also easy.
Discount Rv Parts
Just as the name suggests, this store sells bargain parts for your motor home. You can find here everything from Toilet Replacement Valves to replacement vent lids and the kind. They have more than 12,000 stocked RV Parts for sale in their warehouses. Their products come from overproducing and from salvage motor homes as well. Thanks to this you might be able to find a rare part from an older class C motor home model. If you are looking for something specific that you cannot find, you can contact them through their website.
The RV Upgrades Store
This shop makes it very easy to look for something if you are searching for a certain band. They have a system where you can look for parts and accessories for your motor home according to its manufacturer. This way you can avoid buying something that won't work in the end. They have various products both for inside and outside use. They are known for their great customer service and they can be contacted by phone.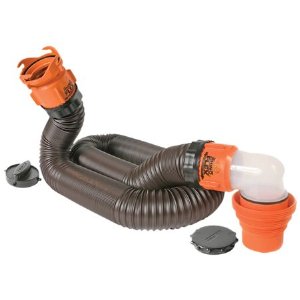 Visitor's Story:
Even if you have a brand new 2007 recreational vehicle, at some point you will need or want class C RV motor home parts or accessories. Where do you find what you need? After all you can't go to the local electronic store for back-up movie cameras. We always turn first to online suppliers. The quality, cost ,return policy and service are all excellent.
Jack and Nan, our friends, were at a campground in Wyoming the week before Thanksgiving 2003 when they were hosting dinner for 20 fellow RV'ers and their range died. The company managed to get the range to them in time. Our neighbor Joe recently bought a 2006 motor home. He plans to winter in New Mexico. He needed to replace the tow bar stabilizer. Whatever you may need for your class C RV you can go on line and find dozens of class C RV motor home parts suppliers.
 About Us / Privacy Policy / Resources
Go from Class C RV Motorhome Parts to Online RV-ing Home