Discount Camper RV Rental Las Vegas Nevada NV
Discount camper RV rental Nevada NV is for you whether you are looking for family fun or want to experience the Vegas night life.

In case you were in need of a discount camper RV rental spot in Las Vegas Nevada, you have come to the right place.
Below we will take a look at the different discount RV rental places while providing you with the names of these companies, their phone numbers addresses and what makes them different than the other discount RV rental spots in Las Vegas.

---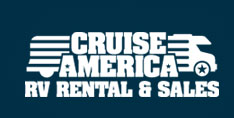 Cruise America RV Rental & Sales
Cruise America - Las Vegas
551 N. Gibson Rd
Henderson, Nevada, 89011
Rental Reservations: (888) 980-8282
Sales & Other Information: (702) 565-2224   

Situated in the heart of Las Vegas, Cruise America RV Rental & Sales offers customer an intuitive and comprehensive experience from the web site and on into their RV parking hub. The website allows customers to complete online reservation of RV rentals to help customers better determine what the cost will be based on the vehicle they select.

---
El Monte RV Rentals & Sales
3800 Boulder Hwy
Las Vegas, NV 89121
Get Directions
Call: (702) 269-8000
Fax: (702) 641-9505
Toll Free: (888) 337-2214
 
When visiting "The City That Never Sleeps," you have a wide array of adventures ahead of you. El Monte RV is always ready to help its customers get the most out of any vacation and Las Vegas with no exception. They have been in business since 1970 and provide exceptional RV rentals for getaways all over the country. Since then, the company has grown to become one of the largest companies offering motorhome rentals in the world. El Monte RV has locations throughout the United States, and is known worldwide for its commitment to offering quality recreational vehicles and services to those looking to rent a motorhome.

---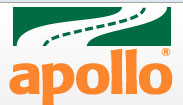 Apollo RV
Las Vegas 89122 Branch
5837 Boulder Highway Las Vegas 89122
1-800-370-1262
International Free Call +800 3260 5466.
Email: info@apollorv.com
Web: www.apollorv.com

Apollos fleet allows for absolute confidence when travelling. Apollo branded vehicles are on fleet for a maximum of three years, which allows for well maintained and serviced vehicles at the industry's highest level. While Apollo's quality RVs have recently taken the USA by storm, the brand has a long and prestigious history of award winning service and standards. The business has grown to become the largest privately owned leisure vehicle operator in the Southern Hemisphere.
With Apollo you can enjoy the advantages of a large company with a fantastic reputation combined with the personalized service and attention to detail. They specialize in smaller, family-run organizations.

---
Road Bear RV Rental & Sales
Campervan Hire Las Vegas RV Rental
Address4730 Boulder Highway, Las Vegas NV 89121, United States
Free Phone1-866-303-1057

Road Bear has the newest fleet of all the rental companies in the USA. All vehicle categories are guaranteed 2013-2014 models unlike any other rental company. All vehicles are equipped with awning and a convenient generator is also onboard. All of their units feature TV/DVD slide outs. They claim to tout large bed, fresh water tanks and storage on the outside of the rental. All of the RV rentals are also equipped with Navigation and GPS. One of the unique aspects of doing business with Road Bear is the personalized experience and the multilingual vehicle orientation for individuals who may not speak English as a primary language.

As promise above you have listed the most popular Discount Camper Van Rental in Las Vegas Nevada. These businesses pride themselves in being experts in RV and Camper Travel. Each offers a little different experience as can be seen by visiting each company's website. For more detailed information about these companies feel free to visit their locations or web addresses listed above.

---
Visitor's story....

Whether you are looking for family fun or want to experience the Vegas night life, a discount camper RV rental Nevada NV.
Is the ideal base of operations while you experience all that Vegas has to offer. You can get discount coupons for a motor home rental from camping magazines online.
Generally these coupons offer 10-15% off your mobile home rental.
Before you book any RV rental find out if the company honors camping club discounts such as the Good Sam Club.

As a Good Sam Club member not only are you entitled to a motor coach rental discount, but also a campground discount and an excellent discounted roadside assistance program.
Whether you want to indulge in the party atmosphere of Las Vegas itself, or are interested in the many state and national parks for hunting, fishing or just enjoy the scenery, a trailer will give you the freedom to do either.
The best discount camper RV rental Las Vegas Nevada NV, is for off season rentals. Fewer people vacation during the late fall to early spring, due in part to kids being in school. Rental agencies often give huge discounts during this time in order to increase traffic during this slow down in business. My wife and I once got a 75% discount this way.
One discount often overlooked by folks who want to camp in a mobile home is a repeat customer discount. If you have rented motor homes from a dealer before, ask for a "valued customer" discount.
 About Us / Privacy Policy / Resources
Go to: Pop-up Travel Trailers and RVs