Lightweight Travel Trailer Manufacturers
Australia and New Zealand
Australia and New Zealand are located so far behind the "Horizon of our Western Centered World" that many of us do not even realize that they exist. (Sorry, but that's how "centric" we really are - all "by nature")

This is very unfortunate, because both of these countries have incredible tourist attractions and scenic beauty of nature to offer.
Those aware of "jewels" hidden in Antipodes and able to afford longer vacations are coming there from all over the world to spend their possibly best holidays.
And usually they chose hotels for their accommodation.
But lately things are changing here towards more adventurous vacations.
Not only visitors but also local people more and more often decide to "Hit the road and start an RV Odyssey" across the immense territory of Australia or much smaller, but strikingly beautiful landscape of New Zealand. 
And as many travelers these days are eco-conscious, not surprisingly they look for lightweight travel trailers. It's not only a matter of economy but also of moral standings. The well-known statement: "Small is Beautiful" is also seen these days as "Lightweight is Beautiful" (and the good news is that in our times "lighter" not necessarily must be very small).


This actually gives you some idea about most popular RVs in Australia
Source: http://www.coromal.com.au

That is why we would like to introduce you to the mostly "unknown" to us world of best manufacturers of lightweight travel trailers in Australia and NZ. It should help you to make a right choice when planning your trip to these countries. You will find that RV world is a bit different there.
Most popular models are definitely smaller than our campers, more rugged and often designed for off-road conditions. But thanks to that you can get to Australian Nature much closer that you would think….
Australian manufacturers offer campers (which are similar to classic pop-up trailers), pop-tops (kind of high-wall pop-up trailers with roof is moving up slightly to provide extra headroom) and caravans (which represent class of travel trailers). Most of them also offer vans and motor-homes, but especially latter class of RVs does not belong to the world of lightweight campers….

---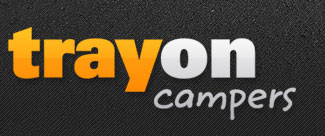 Trayon

Trayon is an Australian manufacturer of light weight campers. They specialize in designing and making tray-back/slide-on campers as well as travel trailers. Almost by definition (but also thanks to the careful design process) these campers are lightweight, answering needs of today's RV-ers. They come in single cab and dual cab versions. Despite their apparently limited size, Trayon campers provide comfortable home-like space for people and storage for camping gear. In travel configuration they have low profile, setting them up takes just few minutes…
It's worth to mention that the company already operates for more than 20 years and is located in Queensland.

---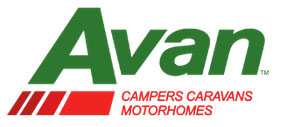 Avan

With an incredible experience of 20 years, Avan is still developing new models and designs of lightweight travel trailers for Australia. This company has had an excellent history of supplying the best models of caravans and lightweight travel trailers. Among the lite trailers and campers you will find such revolutionary designs like Aliner, Weekender, Sportliner as well as Cruiseliner.

---

GoldstreamRV

Goldstreamrv was established in 1993 and from that time the company has manufactured some very astonishing campers and lightweight travel trailers. Their offer includes popular in Australia campers, pop-tops and caravans in basic (on-road) but also more rugged (off-road) versions. The company advertises their products as Australian made quality (we know what it means these days), capable not only to explore the modern coastal areas but also to explore Australian Outback and backed by large National Dealer Network!


---
Coromal

Coromal located in Perth (Western Australia) is in travel trailers business since 1977. It is one of Australia's biggest and most recognized manufacturers of camper trailers, pop-top caravans and full size travel trailers. The company advertises their campers as "Home away from home, built for Adventure" …. That tells you all! Their products are considered as some of the safest on the road.
Coromal campers, pop-tops and trailers are covered by an extensive network of dealers throughout the Australian continent.
Coromal is a division of Fleetwood Corporation – an Australian giant specialized in design and manufacturing of mobile homes.

---
Bushranger campers

The company Bushranger Campers was founded in 1991 by Lou Griffiths. Today, after 23 years of operation the company is still in hands of founder's family. By all accounts, Bushranger Campers is not a big manufacturer of travel trailers. But like most family businesses they take a lot of care to design and manufacture high quality products, and what is equally important- affordable for average buyers
Bushranger Campers currently offer two models of pop-up campers (Safari and Country) as well as pop-top travel trailers.

 About Us / Privacy Policy / Resources
Go to: Pop-up Travel Trailers and RVs