Parts For RV Air Conditioning System
Find the most critical parts of RV's AC system that you should check (and possibly buy spares) before leaving for your RV-ing adventure.....
As we all know very well these days, nothing lasts forever. What makes it worse is that (as Murphy predicted) if something can go wrong, it certainly will happen in most difficult and inconvenient time. 
So in the case of RV AC – it will be during your long awaited vacation and at the peak of summer heat-wave. 
But we can still be in charge of our destiny by paying close attention to RV maintenance.
Obviously the RV's Air Conditioning system is one of those units that have the biggest impact on our comfort and memorable (in the positive meaning of that word) vacation.
     Below you will find the most critical parts of RV's AC system that you should check before leaving for your RV-ing adventure as well as extra components that can improve your comfort.
Dometic 3313192.019 Black Single Zone LCD Thermostat

      A thermostat is always an indispensable tool when it comes to comfort. You can measure and set the optimum temperature, also regulating the way your air conditioning unit is functioning. Your RV will rapidly get a welcoming atmosphere, regardless of the air temperature on the outside. Very simple to use, this thermostat will help you achieve the wished temperature at a touch of a button. Its operation depends only on a few buttons, and the large display will be easy to spot even in dim light. It is also discreet, having a dark color, allowing it to be installed anywhere. Anytime you feel the interior temperature of the RV is not comfortable enough, just set the thermostat to the desired values and enjoy an increase in comfort.

---
Dometic 3314850.000 Air Distribution Box Polar White Use With T-Stat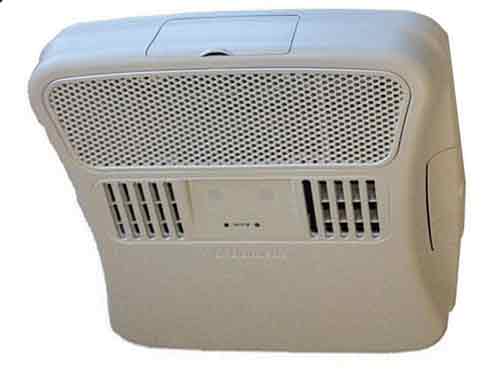 It's an efficient AC unit for your RV packed with a thermostat that will help you maintain the best temperature inside. Useful both for cooling down the atmosphere and to generate warmer air, due to its heat pump, this unit will make your traveling and camping experiences more pleasant, regardless of weather.

---
Coleman 8330B6301 ChilleGrille No Controls Air Distribution Box Ceiling Assembly

      When you need a bit of cold air inside your RV, to escape the burning sun outside, this unit will help you get comfortable in no time. Extremely easy to install and use, also having a washable filter for a prolonged use, you can be sure that the unit will meet all your requirements regarding a cooler "environment".

---
Coleman 6535-3442 Wall Thermostat 2-Stage Heat Pump Camper Trailer RV

     How can you enjoy the best temperature in your RV without constantly managing your AC unit? By installing an RV thermostat. This one made by Coleman is small, compact and easy to use. Enjoy the temperature you need by simply pressing a button. It can take up to 2-stage furnaces and 2-stage heat pumps.

---
Dometic 3107180.006 Bolt Junction Cover Kit with Duct Application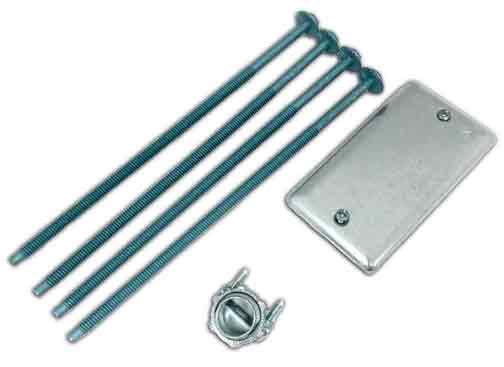 If you want to make sure the AC junction box is fit and secured correctly, nothing does this job better than this cover kit. You have all you need to make sure everything is tight and nicely set.

---
Dometic 3313107.015 Fan Blade Brisk Air Only Trailer RV

     Your RV AC unit cannot function properly without a proper fan blade. This fan is specially designed to fit the Brisk Air Conditioners and meet your cool air requirements.

---
Coleman 7330B4101 Solar Pal Charger Trailer Camper RV

      Stop wasting your battery power and install a solar charger instead. Whenever the weather is nice, you will have all the electricity you need for your AC, without depleting your other energy sources. With this charger, you will enjoy all the AC you wish, without fearing your battery won't take it.

---
Coleman 1468-3069 Coleman Blower Motor Camper Trailer

     Make sure your AC unit has the power it needs to face even the hottest summer days. This blower motor made by Coleman is sturdy and reliable enough to ensure you will have enough cold air even when the temperatures outside are burning.

---
Coleman 6759-3251 RV Air Conditioner AC Selector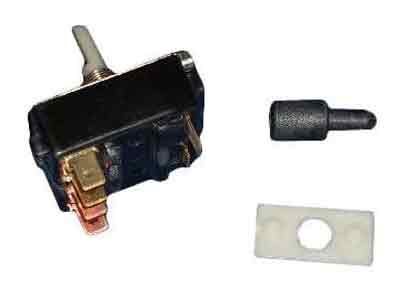 Ensure yourself the possibility of setting the power of the fan according to your needs. It is annoying if the fan goes too fast or too slow, not ensuring the right temperature. The Coleman selector will make sure you can set the fan's speed the way you like it.

---
Coleman 1472-1041 Replacement Blower Wheel for 1468-304 1468A3049 Camper

     If the blower wheel you have installed gets damaged, you can always replace it with an original Coleman part, specially made for your Coleman blower motor. Never leave your AC engine unprotected properly since it can damage faster than expected.

---
The parts that will make your RC AC system work flawless
Dometic 3314998.000 Brisk Air II Non-Ducted Heat Strip

As stated in the name, this heat strip device is no compatible with ducted ceiling AC units. But, it will work great with the Brisk Air II models, offering the temperature you wish in your RV.

---
Dometic 3311917.029 WeatherPro Control Box Kit Camper Trailer RV

     The awning of the RV can be difficult to manage when it comes to opening and closing, when these operations are done manually. How about if you equip you RV with a control kit and a remote control, which will operate the awning for you. The system also has a wind protection feature, retracting the awning in case the wind become too strong.

---
Coleman 8330A6331 ChillGrille Replacement Ceiling Assembly Trailer Camper RV

    In case you wish to feel a fresh breeze of air in your cabin, this RV AC part will make sure that will be possible. Each trailer should have a plastic ceiling assembly, which can be quickly replaced with this part and allow cool air to flow better. A real relief during hot days.

---
Dometic 3310731.009 PTCR Kit Camper Trailer RV

You may want to know that such part exists in case your trailer has a Dometic AC unit. It is a positive temperature coefficient resistor, which can be replaced in case the existing resistor fails to function in optimal parameters, affecting the performance of your AC.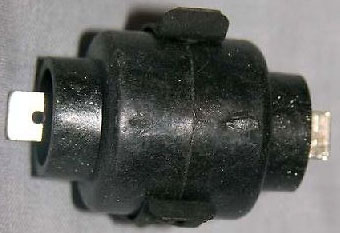 ---
Coleman 8530-5221 Carrier Heat Pump Control Conversion Kit Camper Trailer RV

    To make this conversion fully functional, you will need to purchase, besides this kit, an upper unit and ceiling assembly, which are sold as separate parts. With the two, the circuit will be complete, and conversion done properly.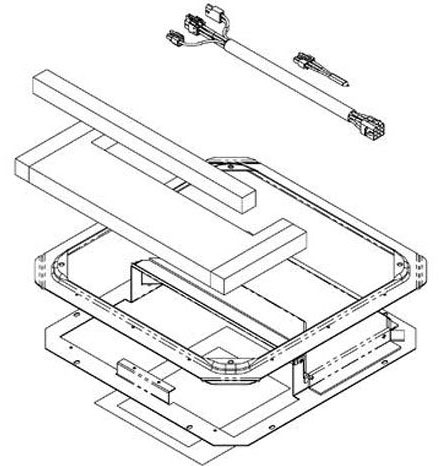 ---
Ventmate 40112 Air Conditioner Adhesive Foam Strip Trailer Camper RV

    If you want to make sure your AC unit is placed and installed correctly, you will need the help of this adhesive foam strip. It helps fixing and making the AC unit a steadier device.

---
Coleman 48068-879 61384 Mach Power Saver Solar Heat Pump 13500 BTU Black

   You will need this part installed on your RV, in case you wish to save  as for something else. Being entirely powered by sunlight, this heat pump efficiently warms your RV, according to your needs. Choose to use your gas reserves only if the temperature gets really cold, and the heat pump cannot face the high demand for warmer air.

---
Coleman 9530G715 61350 ADB Cool Only & Heat Ready White Free Delivery Plenum

     In case you have a Coleman AC unit, this ceiling assembly will complete the unit. Visible control knobs, unique contour to fix round ceilings and easy to replace the filter, it is the most comfortable ceiling assembly available.

---
Coleman 47233 3291 63220 Mach 8 Black Replacement Shroud Camper Trailer RV

     In case you have a Coleman Mach 8 Air Conditioner and heat pumps, you may wish to protect them with this sturdy outer case.

 About Us / Privacy Policy / Resources
Go to:  Pop-up Travel Trailers and RVs