RV Camper Antenna Parts
TV Satellite antenna is one of crucial elements making your RV a true "home-away-from-home", see parts you may need to improve your "homey" experience….
Winegard RM-DM46 Crank-Up Satellite Antenna w/DM Sensor

    An easy to control and adjustable antenna for your RV.
Set the perfect position by simply maneuvering it from the inside by using a hand crank.
All components of the antenna are made out of sturdy plastic, molder not stick.
Accuracy is up to 2 degrees  in all conditions.

---
Winegard GM-1599 Carryout RealTree Camouflage Auto Portable Satellite Antenna

A RV antenna with a special camouflage design, to not be spotted by outsiders. It is easily portable and you can chose whether to secure it with a permanent or temporary grip. The antenna is completely automatic, adjusting itself right after plugging in. A glossy dome reduce interference cause by rain and increases a fast satellite
acquisition.

---
King Controls PB1000 White Antenna Power Injector Switch Camper Trailer RV

A power supply for RV antennas, with a convenient wall mount plate. Offers inputs both for the antenna and cable, with a selector switch that is built-in. Two TV outputs are also available, with F-type connectors. Supplying your antenna and TV with power will be an easy job.

---
Winegard RP-2000 Leveling Mount-Pins Rings and Spacers Camper Trailer RV

Adjust the position of your antenna the way you want it. This leveling mount-pins rings and spacers are extremely easy to use and made out of sturdy materials. It will take only a few minutes to position the antenna and secure it in without a problem.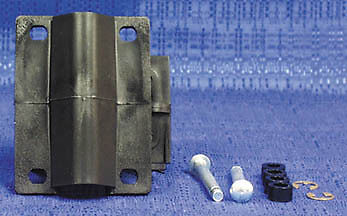 ---
Winegard RV-RZ50 Rayzar Local Broadcast Indoor HDTV Antenna Trailer Camper RV

An extremely easy to use TV antenna. You don't have to mount it up or secured anywhere. Since it is an indoor type antenna, and it has a very thing design, all you need to do is to hang it or just lay in on the ground, where the signal is most convenient. You will have instant access to local TV program.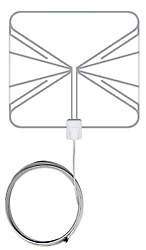 ---
Winegard RV-RZ85 Rayzar Amplified Portable Indoor HDTV Antenna Trailer Camper RV

Having this ultra-thin indoor RV antenna will make TV watching a hustle free pleasure. It is easily installed and removed with a couple of suction cup clips. Long coax cable for an optimum positioning and advanced low noise amplifier, to reduce the extra power when near to the transmission tower.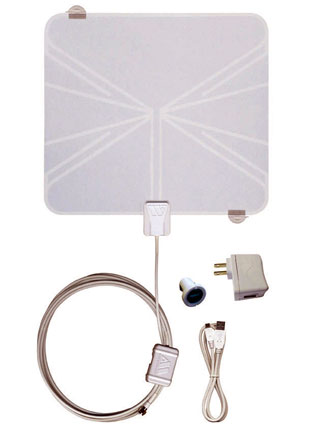 ---
Winegard RVW205B Sensar IV HD Antenna Replacement Head Black Trailer Camper RV

A powerful antenna that will capture all digital and HD programs within its range. The material and coating are made to resists even the harshest environmental conditions. It has a maximum VHF/UHF reception so you can enjoy all the TV shows and programs you like, with no exception.

---
Winegard RVRZ25B Rayzar Air Amplified HD TV Sensar Retrofit Head Black

Wish to watch TV at Blu-Ray quality? This antenna makes that possible for you. Unlike other antennas, this type can capture signals both in the front and rear, covering twice as much the area and receiving an even great number of channels. Resistant to UVs and severe weather conditions, this antenna wll have a long life.

---
Winegard SK-SWM3 Trav'ler DIRECTV SWM Slimline HD Antenna Trailer Camper RV

Watching your favorite show, even when traveling with the RV will never be a problem again. With a multi-satellite view, this antenna will capture any TV program. Approved and certified reflectors will enhance the power of the signal, making you enjoy a pristine image. All the family can watch multiple programs on several TVs, all in the same time.

---
Winegard RW-5000 Exterior Satellite Roof Wedge RV

Make sure your antenna is positioned just right on the roof of your RV. This antenna part will ensure a leveled surface, from front-to-back or side-to-side, on the sloping roofs of RVs. It will make your antenna sit straight and capture the best signal.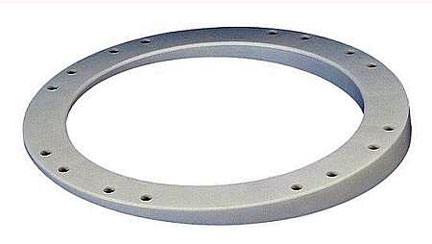 ---
King Controls SL1000 Digital TV Signal Finder Camper

Find the direction of the DTV towers extremely easily with this device. Not need to guess how to position your antenna, and move it around until you receive the best signal. Use this signal finder and find in a couple of minutes the perfect direction for setting up your antenna. Reduces time and frustration.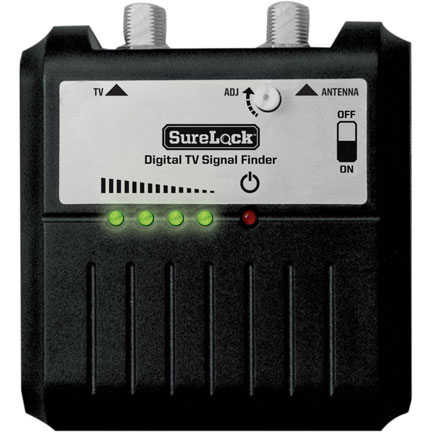 ---
King Controls KD-5500-B King Dome Stationary Automatic HD Satellite Antenna BLK

An antenna with an accessible price, amazing signal and very easy to use. It needs only a coax cable as a connection to function, no need for additional power cables. The satellite acquisition is a completely automatic process, not needing any manual adjustments. Designed for a permanent installation on the roof of your RV.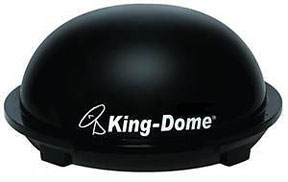 ---
King Controls VQ1000 VuQube Portable Satellite System

It doesn't matter where you travel, because this highly portable antenna will offer access to TV programs everywhere. You don't need to assembly it, because it is a compact and self-contained device. You can set it even on unleveled surfaces, due to a dynamic dish. Equipped with a remote control for adjustments and signal finding.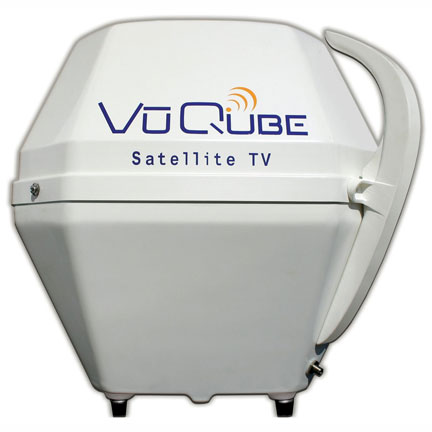 ---
King Controls MB400 VuQube Ladder Mount Bracket Camper

Install your antenna quick and safe with this mount bracket. The included brackets have a quick release, just in case you need to take the antenna down. Installment is done easily and takes just a few minutes. You can be sure that your antenna will have a steady position.

---
Winegard RJ-1010 Roof-Thru Plate Aluminum Entry Plate

Protect the entry of the RV antenna connectors from any unfortunate weather. Made out of aluminum, this entry plate has a 75 ohm F-connector on each of its sides. It can be easily screwed both on the roof or side of the RV.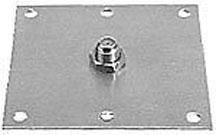 ---
Winegard SKA-733 Trav'ler Star Choice Dish & LNB ONLY for Canadian Rvers

It can capture the signal of multiple satellites at once, offering and enhanced TV viewing experience. The reflectors on the antenna will make sure the signal is received properly. Just press one button and it will automatically look for satellites. It can tolerate a roof slope, not needing a leveled surface.

---
Winegard RT4035S RoadTrip Mission Auto Satellite Black

It is the smallest dome antenna on the market, requiring a minimum space on the roof of your RV. Its ultra-glossy surface makes the signal come clear even on bad weather. It can support two receivers at once. Very easy to operate, having only an on/off button, not needing any additional adjustments.

---
Winegard CE-1000 Cable Entry Plate Camper Trailer RV

Protect your coax entry from rain and humidity with this cable entry plate. It has a single entry for a coax cable and its structured is completely water proofed, made out of molded plastic. Screws are included. Water should never represent a problem.

---
Winegard CE-2000 Cable Entry Plate Camper Trailer RV

Having cable entries in your RV should not mean that water can leak in and provoke damages. This cable entry plate will make sure this won't happen. Made for multi-conductor cables, you can use it with dual-coax cables. Water-proofing is provided by the molded plastic body of the plate.

---
Winegard TG-7321 TV Outlet/Receptacle Camper Trailer RV

Secure your cable inputs and outputs with this indoor outlet. It has a TV outlet made for a 75 ohm coax cable and also a +12 VDC receptacle. You can easily fit in a standard electrical box. The elegant ivory color will fit in any RV.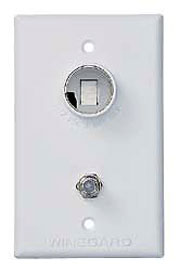 Winegard TG-7321 TV Outlet/Receptacle Camper Trailer RV

(this one is the same like the previous item, it is a doubles position)

---
Winegard RM-DM61 Combination Satellite Antenna RV

With one single device you can have access both to local programs and satellite transitions. The combined satellite and over-the-air antenna require a onetime installation, allowing you to watch a higher diversity of programs. And with an elevation sensor, looking for signal will never be a problem.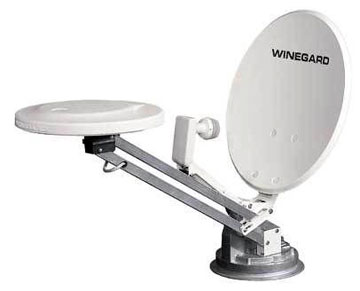 ---
Winegard RS-3035 Roadstar 3000 Series Omni-Directional Digital Antenna Black

Enjoy a 360 of signal reception with this slim antenna. Without any aiming or adjusting, it can easily capture VHF/UHF/FM frequencies. It is made out of a water-proofed and UV resistant material, to ensure a prolonged use without any issues. Once you have it installed, it will be ready for use.

Winegard RS-3035 Roadstar 3000 Series Omni-Directional Digital Antenna Black

(this product position is doubles, being the same like the previous one)

---
Winegard RS-2000 RoadStar HDTV Antenna Omni-Directional

With this antenna, you can be sure you will capture any type pf signal and anywhere, without needing to aim it towards a certain position. The design, besides the highly ability to capture TV signal in all direction, it is also aerodynamic, waterproof and UV resistant. Perfect for outdoor experiences in any conditions.

---
Winegard TR-3535 Tripod Satellite Dish Mount Camper

A highly portable support for satellite antenna you can carry around anywhere you go camping. Equipped with a carrying bag and a tripod for a comfortable positioning, it can be a very flexible and convenient solution. It is compatible for a multiple range of satellite antennas.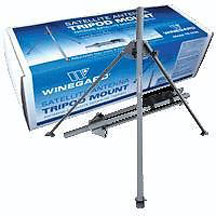 Winegard TR-3535 Tripod Satellite Dish Mount Camper

(another doubled line)

---
Winegard RFL-342 SensarPro TV Signal Meter White Camper Trailer RV

Don't waste time guessing from where the best TV signal may come. With this sensor the best positioning of your antenna will no longer be a secret of a frustrating guess game. Find the best signals and enjoy high quality TV in your RV.

---
Winegard MM-RP01 Plastic Replacement Sleeve Camper

Plastic components are always the ones that deteriorate the fastest. Luckily, you buy this set of replacement sleeve camper and be prepared just in case any of them brake. Having them available in the car may save you from any trouble and improvisations.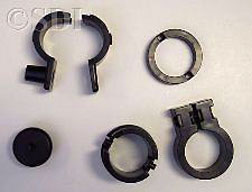 ---
Winegard GM-5000 Carryout Anser Hybrid Automatic Portable Satellite Antenna

It doesn't matter how many TVs you have in the trailer, because you can enjoy different programs on each TV at once, without any issue. You just need to position it and set the elevation. The rest of the work will be done by the antenna itself. This is the future of RV antennas.

Well, I hope it is a useful presentation of most important elements of the RV Satellite Antenna..... Not it is your choice :-)

---
 About Us / Privacy Policy / Resources
Go to:  Pop-up Travel Trailers and RVs