RV Camper Awning Parts
Awning is an extension of your "home-away-from-home" comfort-zone reaching into nature, so make sure that you have the right one, working and in good shape…
Carefree UP1250025 SlideOut Kover III Standard White with Cover 25"

     Camping is great, but you need to create a bit of shade in the hot summer days.
This awning system comes fully prepared to be installed and set up.
It has a roller assembly, wind deflector, mounting hardware and awning rail.
You just need to decide where to place it.
You will have plenty of shade where you will be able to relax, without getting a sun burn.

---
Carefree UP1410025 SlideOut Kover III Standard White with Cover 145"

     Suitable for longer RV, this cover has enough material width to ensure a good shading area for everybody. It comes packed with everything you need to get it installed and running. Due to the awning rail system, it will be easy to pull it out and set it back in, without any effort. It will be a pleasure to travel in summer, without having to hide in the RV.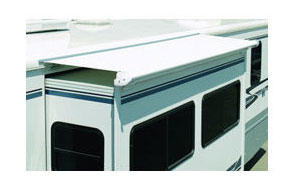 Example of Carefree Slide-Out Kover III - (difference between the models is the length - see at the bottom of the page)
---
Carefree UQ1570025 SlideOut Kover III with Deflector White 154-157"

       A cover system installed on your trailer is great, especially when the summer arrives. But one that has a deflector is even better. It will ensure that even in the shade, the air will not get hot, since it will repel the actions of the UVs. You have the change to enjoy shade in is true meanings, without feeling the hot action of the sun.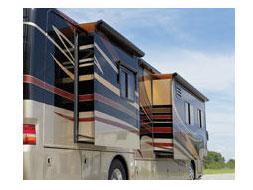 ---
Dometic 3107940.003 SlideTopper Wall Bracket Spacer Kit Camper Trailer RV

     In case your trailer has a Dometic Slide Topper, this spacer kit might be helpful. It has two spacers that can adjust the space between the wall brackets of the Slide Topper. Do everything the way you want it and set everything to enjoy the best comfort while traveling with your RV.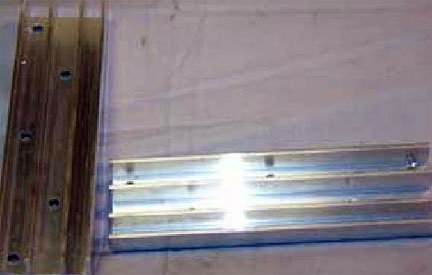 ---
Dometic 3312487.022B Patio Awning Hardware Kit Standard Polar White LH Side

    It is a part extremely useful, in case you wish to use the entire extension of your awning system. The kit will ensure that the awning stretches properly and that you will enjoy all the needed shade. It will keep the cover in the desired position, without the risk of it falling.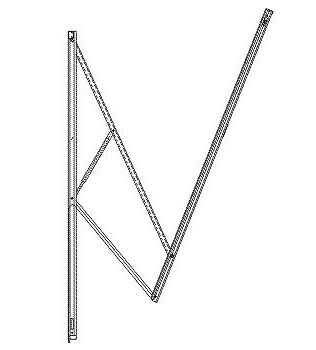 ---
Dometic 3108398.029 Right Hand Heavy Duty Torsion

   You might need this if you need to adjust the steel roller tubes of an awning system. This one is perfect for tubes starting with a length of 18" or even longer. Most compatible with the A&E/Dometic 8500 & 9000. So don't struggle using all sort of tools that never work. This heavy duty tool will save you from any hustle.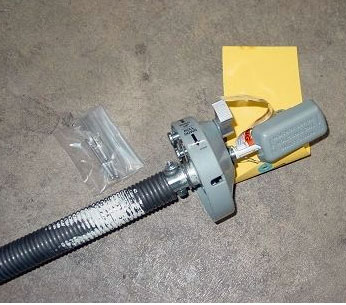 ---
Dometic 3307834.006 PermaLoop Center Pull Strap 28 Inch

    Any awning system must have a proper pulling strap. For the Dometic/A&E Window Awnings, this pull strap is the perfect choice. It has a length of 28" and it is an efficient center pull strap for a window awning. Make your life easier and avoid struggling with your window awning whenever you need it pulled down.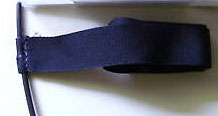 ---
Dometic 830472P002 Painted Slider 8M to 9M Catch Kit

    A slider assembly tabs kit ready to stand by in case of damage of the existing ones is a good option. In case you will have issues with the Dometic A&E awning sliders, you won't be able to enjoy shade properly. These slider kit makes sure you are ready to handle any situation in the shortest notice.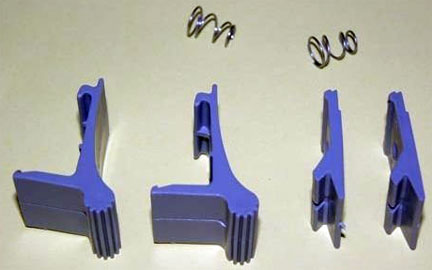 ---
Dometic 3309974.005B Standard Secondary Rafter Arm 8M

    A services kit that shouldn't miss from your trailer. The existing rafter arm might have an issue or you may need additional support. So this secondary rafter arm may be what you need. Just check if the 8m length would be enough for you, then get prepared with everything you need before starting to travel.


---
Carefree UP1010025 SlideOut Kover III Standard White with Cover 105"

      Choose to have shade in a quick and comfortable manner with this cover for RV. It has everything you need in the package in order to mount it up in the trailer's roof. The heat and sunrays will not be a reason anymore to sit inside. With this awning system, you will easily enjoy time spent outside.
---
---
Carefree UP1570025 SlideOut Kover III Standard White with Cover 161"

     Always wasted the beautiful sunny days inside the RV? With the awning system offered by Carefree, you will never worry about the hot weather again. Sit on your outdoor chairs under the shade made by the cover and enjoy a glass of cold lemonade. It is easy to install and operate.
Carefree UP0850025 SlideOut Kover III Standard White with Cover 85"

    Summer is the best time to travel and the period when children are out of school. But you will need to install an awning system if you want to stay outside when the sun is up. This cover comes fully packed with installing parts and the rolling system, making this operation a very easy one.
Carefree UP0610025 SlideOut Kover III Standard White with Cover 61"

     Don't go camping with your RV without a cover for shade installed on it. This special awning part designed and developed to be installed on trailers, will offer you the shade you need when the weather is hot. It has a simple operating system on rolls, so you immediately use it when you need to.
Carefree UP1490025 SlideOut Kover III Standard White with Cover 153"

     For your comfort and enjoyment, such a cover system should not miss from your RV. Once you pick the suitable length, the cover will arrive with everything necessary to make the installment. You are just a few steps away from having a great shaded area right next to the trailer.
Carefree UP0690025 SlideOut Kover III Standard White with Cover 69"

      Start enjoying your summer camping even more. Install a cover system provided by Carefree and take advantage of the hot weather in a safer way. You and your family will be safe from sun burns and overheating caused by the midday sun. It is an easy task to have it installed, and even easier to operate it.
Carefree UP1170025 SlideOut Kover III Standard White with Cover 117"

     It is a pity when the weather is too warm and you can't relax outside while camping. Have this problem solved and install a cover system. Specially designed for trailers, the covers made by Carefree are exactly what you need. They are almost invisible when not used and they are extremely useful when the sun is up.   
---
 About Us / Privacy Policy / Resources
Go to:  Pop-up Travel Trailers and RVs