RV Camper Chassis Components and Parts
Good quality, reliable and easy to use RV camper landing gears and jacks are crucial to guarantee a comfort when camping in your "home away from home"….
Atwood 80260 Jack Foot 1-3/4 Inch Diameter 1,000 lbs RV

     You towing jack doesn't have to sit disregarded or you don't have to always look for a rock or log, to support it.
Now you have an elegant solution of attaching the jack in specially designed foot.
It has a twist-lock, making sure the jack won't move. And it will ensure an easy removal each time you need to go.

---
Atwood 75333 Heavy Duty 5th Wheel Landing Gear RV

     No matter on what type of terrain you need to land your trailer, this heavy duty landing gear will do its job. The legs of the gear can easily be adjusted separately, to have an even landing even if the terrain is not straight. Extremely sturdy and reliable, it won't permit anything to fall out of place.

---
Atwood 80259 Caster 1-7/8 inch Diameter for Jacks RV

      A resistance wheel specially made to support your RV's jack. It can handle jack up to 1000 lbs and with a diameter ranging from 1-7/8". The twist lock will make sure everything is set in properly and your jack is secured during your stay. A secure set and flexibility in the same time.

---
Atwood 71258 Gear Kit with 18 Teeth Trailer Camper RV

     Does your trailer have an Atwood landing gear? Then this gear kit, made by Atwood as well, will offer the best solution in case you need to land the trailer. It has 18 teeth useful for adjusting the desired position. The set will also be easy, since both systems are made by the same manufacturer.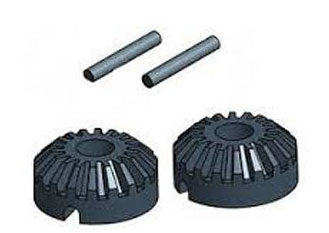 ---
Atwood 82650 Jack Foot 2 Inch Diameter Up to 6,000 lbs.

A landing foot made for the heaviest jacks, being able to carry up to 6,000 lbs. It also fits the A-frame jacks made by Atwood. Secured with a twist lock, your jack will not wobble while stationary and it will be easy to remove when you need to start traveling.

---
Atwood 75029 Heavy Duty Bevel Gear & Bearing Kit RV

The heavy duty bevel gear designed by Atwood will not let you down. The bevel gear and bearing kit have from 12 to 16 teeth, making any adjustment an easy task. The kit also comes with a wide range of other accessories, which will make its usage convenient and comfortable.

---
Atwood 82660 Jack Foot 2 Inch Diameter 6,000 lbs RV

Another heavy duty jack foot, having a maximum capacity of 6,000 lbs. It is perfect for the jacks designed by Atwood, in the A-frame shape. The twist lock will make this jack foot have an easy maneuverability, both when setting and unlocking the RV's jack. It will take just a couple of minutes to do a task like this.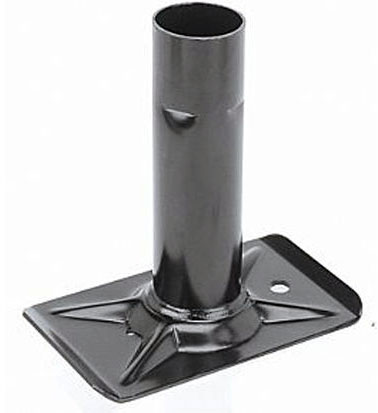 ---
Atwood 75367 Single Motor Kit Trailer Camper RV

      When you have motors running on your RV, you should expect them to brake at one point. This is why Atwood decided to release this replacement motor kit, in case your RV's landing gear motor decides to malfunction.

Be prepared to face any challenge while traveling and don't let a damage of the trailer's jack ruing your camping experience.
---
Atwood 75030 Standard Duty Bevel Gear & Bearing Kit RV

    A bevel gear of standard duty, designed with 15 teeth, is ready to assist you on your tasks. It includes all the necessary parts that will make working with this kit an easy job. It is definitely something that shouldn't miss from your RV when you travel.

---
Atwood 80000 A-Frame Side Wind Jack Trailer Camper RV

     Landing and securing the jack of your RV was never easier. Packed with a side wind and triangular brackets, it will make the A-frame jacks set on very quickly. Don't lose time with tasks like this, and enjoy the time you have out in the nature. With a tool like this, nothing will seem too hard to do.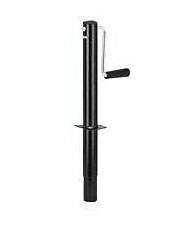 ---
Atwood 80051 Straight Tongue Coupler Trailer Camper RV

     For the most secured connections, this tongue coupler is the best choice. Manufactured out of the most reliable materials, it has an efficient system that will permit the best latching. The outer paint is also made to resist the extended usage, as well as the harsh environmental conditions.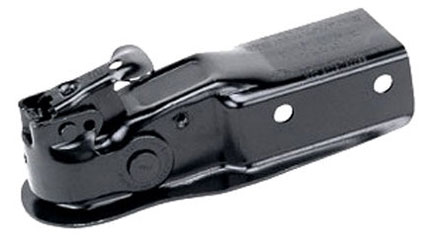 ---
Atwood 87663 Top Cover New Style Trailer Camper RV

     Protect your power jacks from the weather and other external factors. Made to perfectly fit the Atwood jacks, this top cover will make sure that moisture does not affect the area or to suffer any damage due to animals. The top is made out of resistant plastic and it is extremely easy for use.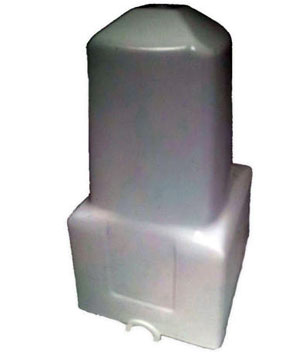 ---
Atwood 71488 Driver Leg Heavy Duty Trailer Camper RV

     In case you need support for the composite gear box, Atwood provides the best solution. The leg is made to withstand any heavy duty applications, making it a reliable part. Although, do keep in mind that it will be sipper without a foot. So you will have to get that separately.

---
Atwood 82651 Pin on Jack Foot Trailer Camper RV

      A reliable foot for landing the RV's jack, with a pin included, making the foot maneuvering an easy operation. The sturdy steel foot will stand up to 6,000 lbs. of A-frame jacks, made by Atwood. The well-known twist lock designed by the manufacturer makes this foot the best part to have.

---
Atwood 87570 Switch for Power Jack Trailer Camper RV

     In case you have a power jack, this switch will make your life easier. If you have it installed, you will just have to press a button when you need to retract or extend the jack. No hustle and no heavy work. Just place the switch in the most comfortable position, to have it in hand.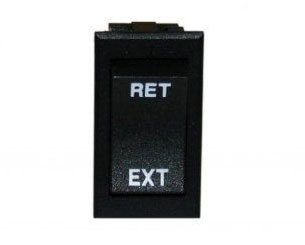 ---
Atwood 70008 Foot Pad Trailer Camper RV

     A versatile foot pad made by Atwood. It is capable of handling all types of fifth wheels, starting with standard duty, heavy duty and even super duty landing legs. So you can be sure that this chassis part will not let your down, regardless of your RV's landing leg.

---
Atwood 70004 Drop Tube 5th Wheel Landing Legs RV

    Land your fifth wheel using this dropping tube. Designed to cope both with standard and heavy duty conditions, the landing tube can offer you the right support. It will handle all the weight of the fifth wheel, without showing and trace of weakness. It will be an easy way to handle this matter.
---
 About Us / Privacy Policy / Resources
Go to:  Pop-up Travel Travel Trailers and RVs