Spartan Vintage Trailers
Spartan Trailers, mixture of aerospace design with the vision of P. Getty contrary to the name provided spacious, comfortable and quality home-like environment
Spartan Trailers' origin may be traced back to Spartan Aircraft Company which was founded in 1929 in Tulsa, Oklahoma.
Not surprisingly company's experience in engineering and manufacturing aircrafts had a strong influence on the design of their trailers.
By the time the first prototype trailer was built by Spartan, the company had been bought by famous billionaire and oil tycoon J. Paul Getty.
He correctly concluded that after the World War II is finished, housing will be a great need and suitably built trailers will fill the demand to a great extent.
Having this in mind, larger trailers subsequently designed by the company were called "homes".

These new trailers, made to be house trailers incorporated the structural technology of aircrafts. With the front window wrapped around the sides like a windshield the design ushered a great change in the design and look of traditional trailers. Built between 1945 and 1961 these sturdy trailers catered to the discernible buyers who were ready to pay high price for assured quality and comfort. Spartan built really large trailers with one model reaching up to 57 feet in length and 10 feet in width.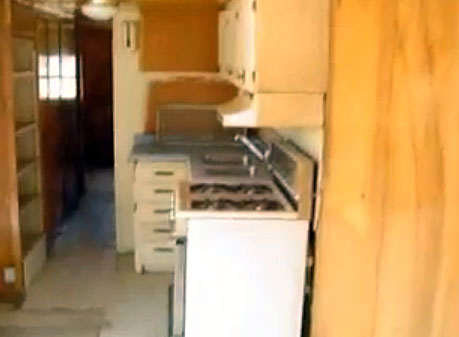 Interior of the Spartan Manor Trailer.....

Manor

Manor was one of the most popular models from the stables of Spartan. It started its journey in 1947 and continued to be produced almost every year until 1959 with minor variations. The length of Manor remained more or less 26.3 feet (inside 25 feet), the weight was 3700 lbs and overall size - 256 square feet. Manor Tandem model built in 1951 weighted slightly more - 3900 lbs.
Royal Manor was much lengthier and heavier at 36 feet and 7200 lbs respectively. The interior was built with tasteful furniture and fixtures. There was an observation area in the front, a gallery in the middle and a bed room in the rear section of the trailer. The body was made of aluminium sheets riveted to deformed ribs, forming a structural membrane. The edges of the trailer were rounded for streamlining purpose. Manor was built keeping lightness of the trailer as a major design consideration.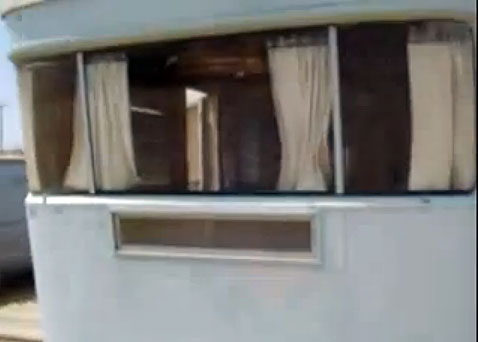 Spartan Manor - beautiful rounded lines and panoramic windows....

Spartanette

Spartanette was targeting those customers who wished a conventional travel trailer rather than one of those luxurious Home Trailers produced by the company. Because of their beautiful lines, styling and quality construction Spartanette always remains one of the favourites within the vintage trailer community. The first Spartanette rolled out in 1948 and later variations included Spartanette Tandem and Royal Spartanette (since 1950) and Imperial Spartanette (from 1953). Spartanette basic model was 25.3 feet long and weighted 3680 lbs. The length Spartanette Tandem was largely increased to reach 35 feet.

1953 Spartanette - pleasure to see this charming interior.....

Mansion
The model Mension 30 was introduced in 1948. I measured 29 feet and 9 inches in length and weighted 4975 lbs. Imperial Mansion, the top end of the Mansion series had a length of 37 feet. Mansions like Manor were house trailers, so they featured all essential comforts including toilets.

Imperial Villa

Imperial villa came out in One-Bedroom and Two-Bedroom versions first rolled out in 1958. These were house trailers with length of 46 feet and width of 10 feet weighing more than 10,000 lbs each. This model was fitted with three axles. With a generous supply of windows, living room, adjacent kitchen and dining area have a relaxing, open atmosphere – similar to a cosy cabin rather than a cramped camper. The late 1950s styling and décor gave it a sleek, modern feel. 

 About Us / Privacy Policy / Resources
Go to: Pop-up Trailers and RVs
or to: Top 10 Vintage Travel Trailers