Directory of Most Popular Parks in Canada

If adventure is part of your lifestyle, then look no further than for Canadian National Parks, with rustic and full services RV sites they offer countless opportunities to meet nature
Canada has a lot to offer to the world in terms of natural beauty and parks.
If adventure, enjoying nature, and living off the "bitten path" is your idea of vacation or lifestyle, than look no further than the provincial and national parks of Canada.
While some only offer its lands for day time use, the majority of these parks offer a variety of campgrounds from rustic places to full service sites for RV campers.

Alberta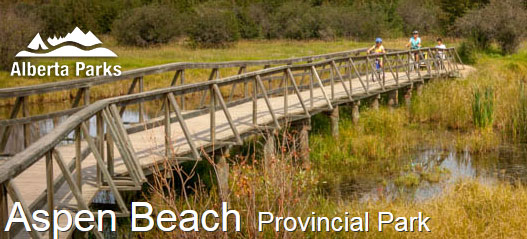 Aspen Beach Provincial Park – Bentley
Aspen Beach Park has many different features for the outdoor enthusiasts. There are two major campgrounds, one of which has a terrific view of the lake. The Lakeview campground has power, water, & sewer hookups available at 77 campsites. If you enjoy power boating, fishing, hiking, swimming, or winter activities such as cross-country skiing, ice fishing, and snowmobiling, this park has access to trails and of course the lake.
Phone Number: (403) 748-4066

Beauvais Lake Provincial Park – Pincher Creek

The Beauvais Lake Park is open year round and offers a variety of different campsites including a winter camp and campsites that offer power hookups. This park also offers places for group camping as well. Enjoy a picnic by the lake at the North Shore sites or enjoy more of a forest feel at the Beaver Creek picnic area.

Beauvais Provincial Park also offers a variety of trails for hiking, cross-country skiing, mountain biking, or snow shoeing. If water sports are your passion, enjoy kayaking, fishing, and power boating.

Phone Number: (403) 627-1165

Big Hill Springs Provincial Park

Big Hill Springs Park is open to the public year round. However, it is not a camping park and only offers day use activities such as picnics at Big Hill Springs where propane barbecues are allowed but open fires are not. Enjoy various hiking trails as well as observing wildlife in their natural habitat.

Phone Number: (403) 297-5293

British Columbia
Adams Lake Provincial Park

Adams Lake, also known as Bush Creek Site, is situated on a pleasant beach area and is surrounded by forests. This park is known for its fishing as well as boating. There are a variety of activities available such as fishing, canoeing, hiking, swimming, scuba diving, and windsurfing. Campsites are open from May 13 to September 15.

Telephone: (250) 955-0861

Akamina Kishinena Provincial Park

This 10921 hectares (almost 27,000 acres) park contains the wilderness area along the Waterton Lakes National Park and the US Glacier National Park. Akamina Kishinena Park is home to one of the last self-efficient and self-sustaining grizzly populations in North America.

Akamina Kishinena offers walk-in, primitive camping as well as winter camping. Recreational activities include mountain biking, fishing, hiking, horseback riding, hunting during hunting season, as well as winter recreation.

Alexandra Bridge Provincial Park

Alexandra Bridge Park is centered on the original location of the Caribou Wagon Road Bridge. This bridge spans across the Fraser River. The park offers only Day Use activities and does not allow camping. Due to its small size of 55 hectares (136 acres), this park does not offer a lot of recreational activities. The public has access to picnic tables, fishing, hiking, and allows pets on the premises as long as they are leashed.

Manitoba
Asessippi Provincial Park
Asessippi is home to two river valleys- the Assiniboine and Shell Rivers- as well as Lake of the Prairies. This park is rich in history as the Assiniboine, Cree, and Anishinable people used to live along the Assiniboine and Shell Rivers. Asessippi Park has a campground that has access to electrical hookups. Group camping is also available. While at the park, enjoy swimming, boating, fishing, hiking, as well as children's playground and for the winter - cross-country skiing and snowmobiling.

Telephone: Public Information and Inquiries- 1 (800) 214-6497

Swamps in Atikaki National Park.....

Atikaki Provincial Park

Aitkaki Park is unusual in that there are no direct roads into the park. In order to enjoy the rugged and undeveloped wilds of Manitoba, one must take the popular water route that begins at Wallace Lake. There are also no designated camping areas except for one existing site that is marked by a primitive fire ring. If you're looking for a less rugged experience, there are full-service lodges and out camps available. While at the park - enjoy watching wildlife, canoeing, and fishing.

Telephone: Public Information and Inquiries- 1 (800) 214-6497

Beaudry Provincial Park

Beaudry Park is located along the Assiniboine River. This river winds its way through forests filled with basswood, cottonwood, and maple trees. You can hike your way to the tall grass prairie that is currently being restored to its natural state. Use activities this park has to offer such as canoeing, fishing, hiking, picnicking, and watching the wildlife. Also enjoy such winter activities as cross-country skiing and snowmobiling.

Telephone: Public Information and Inquiries- 1 (800) 214-6497

New Brunswick
Stunning rock formations at low tide.....

Fundy National Park

Fundy National Park contains some of the last undeveloped wilderness of southern New Brunswick. Enjoy the lush conifer forest as you stare down at the Bay of Fundy. Fundy National Park offers camping opportunities from basic tenting to seasonal camping. If you're feeling adventurous but prefer a little comfort stay in one of the many yurts this park has to offer. While it is not an exact replica of the Yurts that nomadic horse herders used in 13th century Central Asia, Fundy's yurts offer a modern twist to the experience.

You can also enjoy bird watching, boating, fishing, geocaching, golfing, hiking, mountain biking, swimming, and picnicking. But first of all what brings people there is the Fundy Bay itself, with its world's highest tides, beautifully shaped coast with strange rock formations….

Alma, New Brunswick, Canada E4H 1B4   
Telephone: 1 (506) 887-6000

Kouchibouguac National Park

This park is home to one of Canada's warmest salt water beaches. Kouchibouguac Park has two different public campgrounds. The South Kouchibouguac is open from May 15 to October 13 and the Côte-à-Fabien is open from June 6 to September 1. Also enjoy backcountry camping and group camping as well as cabin accommodations.

There are tons of activities to do while at Kouchibouguac. You can bike, canoe or kayak, fish, hike, swim, and watch the wildlife. In the winter time, you can also do cross-country skiing, backcountry winter camping, snowshoeing, bird watching, and ride a toboggan with the whole family.

Address: 186, Route 117,
Kouchibouguac National Park, New Brunswick, Canada E4X 2P1
Telephone: (506) 876-2443

The Tantramar Marshes

The Tantramar Marshes, also called the Tintamarre National Wildlife Area, is located around the Bay of Fundy and is one of the largest salt marshes on the Atlantic coastline. This marshland is home to dozens of creatures and is the nesting home to many different kinds of waterfowls and marsh birds.

Address: Canadian Wildlife Service Protected Areas and Stewardship,
17 Waterfowl Lane, Sackville, NB E4L 4N1
Telephone: 1(800) 668-6767 (Canada Only)

Nova Scotia
Cape Breton Highlands National Park

Cape Breton Highland Park is famous for its breathtaking views of the ocean as well as its fantastic highland scenery. This park contains steep cliffs, deep river canyons and about 1/3 of the Cabot Trail, a scenic highway that runs along the coast and over the highlands.

Cape Breton offers campgrounds that are open from mid-May to mid-October. You can enjoy hiking, sightseeing, scenery, swimming, fishing, biking, picnicking, and golfing.

Address: Ingonish Beach, NS Canada B0C 1L0
Phone: (902) 224-2306

Kejimkujik National Park

Kejimkujik is not only a National Park but also a National Historic Site as well. It is home to Kejimkujik Lake and Seaside as well as historic canoe routes and Mi'kmaw petroglyphs. Enjoy its wooded campground as well as hiking, wilderness hiking, biking, canoeing and wilderness canoeing, fishing, bird watching, and picnicking.

Address: Kejimkujik National Park and National Historic Site,
Box 236 Maitland Bridge, Annapolis Country,
Nova Scotia, Canada B0T 1B0
Phone: (902) 682-2770 (Administration)
(902) 682-2772 (Visitor Center)

Ben Eoin Provincial Park

Ben Eoin Park is located on an old farm that is located next to a hardwood forest. Ben Eoin can be found in the Bras d'Or Lake region on Cape Breton Island. This park is open to day time activities such as hiking, bird watching, and picnicking.

Address: 5549 Highway 4, Ben Eoin

Newfoundland and Labrador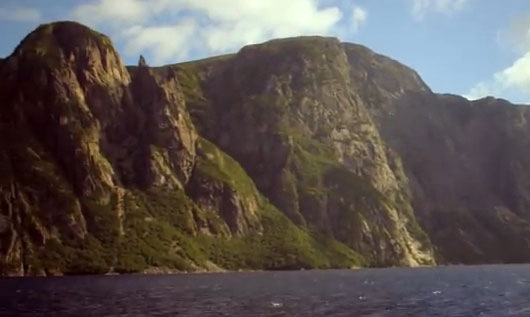 Western Brook Pond Fjord in Gros Morne National Park

Gros Morne National Park

Gros Morne is located on the west coast of the island of Newfoundland. This park is an example of what the process of continental drift looks like when the deep ocean crust and the earth's mantle are exposed. The continued glacial action also created some of the amazing scenery such as plateaus, fjords, glacial valleys, and lakes. Gros Morne Park also contains numerous archaeological sites believed to have originated with the Maritime Archaic Indians and the Dorset Eskimos. Like in majority of Canadian Parks, enjoy camping, hiking, kayaking, fishing, and swimming. For winter activities, backcountry ski huts and touring is available as well as cross-country skiing, snowmobiling, and snowshoeing.

Address: Gros Morne National Park,
Rocky Harbour, NL A0K 4N0
Telephone: (709) 458-2417

Terra Nova National Park

Terra Nova Park is located on the eastern part of Newfoundland. The majority of the terrain varies from rugged cliffs, sheltered inlets to forested hills then to bogs and ponds further inland. Enjoy more water pursuits with swimming, kayaking, fishing, and boat tours and obviously hiking and camping.

Address: Terra Nova National Park of Canada,
Glovertown, NL Canada A0G 2L0
Telephone: (709) 553-2801

Torngat Mountains National Park

The Torngat Mountains was home to the Inuits and their predecessors for the last thousand years. Come enjoy the spectacular and thrilling wilderness of Torngat Mountain Park which contains the majority of the Northern Labrador Mountain region. Make sure to register before visiting this beautiful park and enjoying all of the camping, fishing, and hiking the Torngat Mountains National Park has to offer.

Telephone: (709) 922-1290 (English)
 (709) 458-2417 (French)
 1 (888) 922-1290 (Toll Free)

Ontario
Bruce Peninsula National Park
The Bruce Peninsula National Park is located right in the middle of the World Biosphere Reserve. Come explore the rugged cliffs of this park that hosts a thousand year old cedar tree forest. This old forest overlooks the crystal clear waters of the Georgian Bay. Enjoy a variety of activities such as camping, hiking, canoeing and kayaking.

Telephone: General Info- (519) 596-2233
 Camping Office- (519) 596-2263

Fathom Five National Marine Park

Come visit Canada's first National Marine Conservation Area. This park preserves 22 shipwrecks and several historic light stations. The ecosystem has one of the most pristine waters out of all of the Great Lakes. Enjoy camping and diving while visiting this park. Also consider taking a tour boat ride to Flowerpot Island to enjoy hiking, rare plants, and of course the famed pillar structures that look like flowerpots.
   
Telephone: (519) 596-2233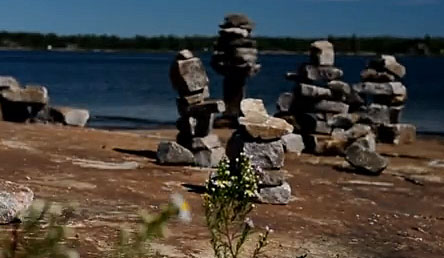 Georgian Bay Islands National Park

The Georgian Bay Island National Park is located in one of the world's largest freshwater archipelago. This park is home to diverse habitats and unbelievable landscapes, some of which are only accessible by boat. Enjoy a wide variety of activities such as bicycling, boating, canoeing and kayaking, fishing, geocaching, hiking, picnicking, swimming, and camping (cabins are available).

Telephone: (705) 527- 7200

Prince Edward Island
Prince Edward Island National Park

Prince Edward Island Park is the ultimate New England beach experience. Enjoy this picturesque location that includes camping, hiking, cycling, and hanging out at the beach. Also, investigate Greenwich - the peninsula that sits between St. Peters Bay and the Gulf of St. Lawrence. This peninsula contains a fragile dune system, wetlands, and other ecosystems and habitats.

Address: 294-334 Colville Rd,
Miltonvale Park, PE C0A 1Y0,
Canada    C0A 1Y0
Telephone: (902) 672-6350

Port-la-Joye – Fort Amherst

This historical site is dedicated to remembering the first permanent European settlement on Prince Edward Island. Some of the remains of an old British fort are still visible. Enjoy the clear views of Charlottetown Harbor as well as the country side as you take many of the walking and hiking trails that are located around the park.

Address: 191 Hache Gallant Dr,
 Rocky Point, PE C0A 1H2, Canada
Telephone: (902) 566-7626

Brudenell River Provincial Park

Brudenell River Park lies on the northern side of the Brudenell River. It is one of the largest parks in the eastern part of Prince Edward Island.

Address: Cardigan, PE C0A 1G0, Canada
Telephone: (800) 463-4734

Quebec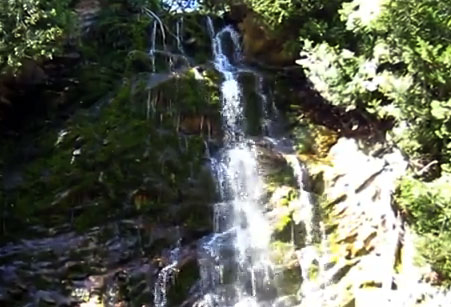 Forillon National Park

Take a look back in time to see how the original inhabitants of Forillon survived by living off the land and the sea. Take tours through many period houses to see what life was like back then. Forillon Park also offers a whale-watching cruise as well as sea kayaking, fishing, scuba diving, hiking, cycling, and horseback riding. Parks makes available some 360 semi-serviced campsites (reservation required).

Address: 122 Gaspe Boulevard,
 Gaspe, Quebec, Canada G4X 1A9
Telephone: (418) 368-5505

Mauricie National Park

La Mauricie National Park is located in the Laurentian mountain range. The park is intended to be a representative sample of the southern part of the Canadian Shield. Take a hike along the Solitaire Lake trail and enjoy the beautiful views and the crystal clear lake. Also enjoy other outdoor activities such as canoe-camping, camping, biking, picnicking, and swimming.

Telephone: 1(888) 773-8888

The Mingan Archipelago National Park Reserve

The Mingan Archipelago became a national park in 1984. Within the park you can experience the North Shore of the Gulf of St. Lawrence which includes a scattering of thirty or so limestone islands and over a 1000 islets and reefs. Explore the coastal line and inland areas by taking one of the many hiking trails that The Mingan Archipelago Park has to offer. Really get to know the place by staying overnight or longer during the open camping season.

Address: 1340 de la Digue Street,
Havre-Saint-Pierre, QC G0G 1P0, Canada
Telephone: 1 (418) 538-3331

Saskatchewan
The Athabasca Sand Dunes Provincial Park

This park located at the most northern part of Saskatchewan was created to protect the fragile boreal shield ecosystem. It stretches along the edge of Lake Athabasca and is the most northerly active sand dune formation on Earth. Unfortunately, due to its remote location and the nature of the landscape, there are no facilities for people to enjoy this park. The only access to it is by plane or hiking into it which is recommended for experienced backpackers only.

Blackstrap Provincial Park

The Blackstrap Provincial Park is a conservation area that includes a man made lake and mountain. The latter was developed for the Canada Winter Games in 1970 and used until 2007. Enjoy camping, fishing, hiking, and skiing in the winter. Take advantage of the lake and also partake in windsurfing, swimming, boating, and sailing as well.

Buffalo Pound Provincial Park

In order to pay tribute to its past as a hunting ground, a small herd of plains bison is maintained in a hillside paddock. While it used to be a hunting ground for these majestic creatures, now it honors the nature of the surrounding area and is a haven to those who enjoy the outdoors and hunting with camera. Rest and relax by the beach. Fish, hike, and just enjoy nature.

Address: 110 Ominica St. W,
Moose Jaw, SK S6H 6V2, Canada
Telephone: 1 (306) 694-3320

 About Us / Privacy Policy / Resources
Go from Directory of Campgrounds: Tent and RV Trailer Camping Parks Canada to Pop Up Campers Trailer Home
Directory of Campgrounds: Tent and RV Trailer Camping Parks USA