Directory of Campgrounds: Tent and RV Camping Parks South Carolina (SC)
Find RV Parks and campgrounds from where you can explore the nature and secrets of South Carolina
This state is located in the southeastern part of the USA.
Its largest city is Columbia. The state has several major lakes such as Lake Marion, Lake Strom Thurmond, Lake Hartwell and Lake Murray, so water activities may be one of the reasons to be here.  
If you are interested in arts, make sure to visit the following museums: Gibbes Museum of Art in Charleston, Greenville County Museum of Art, Columbia Museum of Art and Spartanburg Art Museum.
For kids and family fun you may visit South Carolina's amusement parks such as Carowinds, Family Kingdom or Myrtle Beach Grand Prix.
This is really (too) short intro to the Parks in South Carolina, but long enough to see that state has so much to offer....

Barnyard RV Park
201 Oak DR
Lexington, SC 29073
(800) 633-6351

Barnyard RV Park is located in a green wooded area. There are 89 full hookup sites with 30/50 amps electricity, water and sewer. It is designed only for RVs (sorry, NO tents are allowed). Restrooms, showers and laundry facilities are modern and clean. The park has also a self-service RV wash and RV storage while local store offers some RV parts. You can also buy there gas, ice and throw out your trash at the dump station.
Central internet and wifi are available for guests. In the case of bad weather you can relax at the recreational hall or the pavilion. Pets can come along!
Good news for "weekend" shoppers and "old-stuff-hunters" - in close proximity there is a huge flea market. 
Other nearby tourist attractions are - South Carolina State Museum, Colonial Center and, well, if you are in South Carolina then there must be a lake and there is one - the Lake Murray.


Let's see the Barnyard RV Park and what it has to offer for guests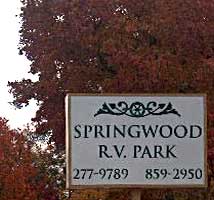 Springwood RV Park
810 Donaldson Rd
Greenville, SC 29605
(864) 277-9789


Springwood RV Park is located in a grassy and wooded area. It has 72 sites, from which 22 have full hookups with 30 and 50 amp. Large trees offer shade and peaceful surroundings. Although the RV Park has no recreational facilities, it has modern restrooms and showers. There is a self-service RV wash and RV storage. To keep contact with the "outside world" you can use wireless internet.
The city of Greenville and the TD Convention Center are very close to the park so sightseeing, shopping and fine dining is easy to find.


Camp Lake Jasper RV Resort
44 Camp Lake Drive
Hardeeville, SC 29927
(843) 784-5200

Here you will really feel like in the middle of nature, forests, clear waters and hiking trails just wait for you. The park has pull-thru and angled sites with full hook-up including30/50 amp power and picnic tables. Some sites have lakefront location.
Camp Lake Jasper RV Resort has a general store with a Café and Wi-Fi service, camping supplies, grocery items, gift shop, firewood and ice.
You can drive from the park to Hilton Head Island, Beaufort and Savannah. And if you are already here then consider visiting Sargeant Jasper Park, Pinckney Island National Wildlife Refuge, Beaufort Historic Waterfront Park and the Mighty Eighth Air Force Museum. They are all in close proximity to the RV Park.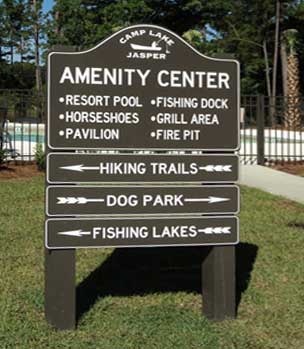 That is a short description of amenities at Camp Lake Jasper RV Resort

Crooked Creek RV Park
777 Arvee LN
West Union, SC 29696
(864) 882-5040

Crooked Creek RV Park is a family owned and operated park located in an area dotted with mountains, pristine lakes and waterfalls. You can camp with your RV or with your tent. There are 97 sites, all with full hookups including 30 and 50 amp power. There is also the game room, pavilion, playground and the pool. Park's store offers newspapers, groceries, ice, gas, RV supplies and snacks.
The RV parks boarders the Lake Keowee. It is a paradise for everybody, you can do some boating or fishing here (fishing supplies are available at the park. But just sitting on the dock and watching stunning sunrise can be rewarding…..
Please note that only certain pets are allowed on the premises.


Few words and pictures from the Crooked Creek RV Park......

Oak Plantation Campground
3540 Savannah Hwy
Charleston, SC 29455
(843) 766-5936

Oak Plantation Campground is located in the beautiful town of Charleston. It is family owned and family operated.

This large campground has 146 sites with full hookups including 30/50 Amp electrical service.
All the facilities are clean and modern, and the park has its own convenience store.
There is Wi-Fi internet and cable TV available at all sites. You can swim in the outdoor pool while the kids enjoy the nice playground.
There is a large fenced dog run, so pets are welcome on a leash. You can fish here without a permit in the freshwater lake.

All the attractions of the historical town of Charleston are close to the park. These include: Magnolia Plantation & Gardens, Charleston County Beaches and Parks, SC Aquarium, Charleston Museum and more.

Winter Campgrounds
 Barnwell State Park


Barnwell State Park offers camping sites for RVs and tents and also includes convenient restrooms complete with hot showers. Enjoy largemouth bass and catfish fishing, boating, hiking, and mountain biking.
Address: 223 State Park Rd, Blackville, SC 29817
Telephone: (803) 284-2212
Website: Southcarolinaparks.com/barnwell/introduction.aspx




Myrtle Beach State Park



Even though the Atlantic Ocean might be too cold to enjoy during the winter, Myrtle Beach State Park offers a variety of camping options and leisure activities to enjoy. If your favorite pass time is boating, fishing, bird watching, or nature trails, this park has that and more. There are even equestrian trails available for horseback riding.
Address: 4401 South Kings HWY, Myrtle Beach, SC 29575
Telephone: (843) 238-5325
Website: Southcarolinaparks.com/myrtlebeach/introduction.aspx



Huntington Beach State Park



Come enjoy Huntington Park's Nature Center where you'll get to see endangered plant and animal species in person. Also take in the Atalaya, the winter home of Archer and Anna Hyatt Huntington, artist and sculptor. There are also a variety of locations for tent and RV camping that also includes water, electrical hookups, and sewer hookups in some locations.
Address: 16148 Ocean HWY, Murrells Inlet, SC 29576
Telephone: (843) 237-4440
Website: Southcarolinaparks.com/huntingtonbeach/introduction.aspx



---
Visitor's story....

Some of the Coleman pop up camper owners choose areas of interest to have a get together yearly.
Some bring a motor home or have a mobile home to rent or stay at, depending on the campground where they hold the event.
Take some time and see what some of these campgrounds offer if you need to find a good place to have one of your camping events.
This directory of campgrounds: tent and RV camping parks South Carolina (SC) offers some of the places of interest too many campers.
A beach camp or a secluded campground can be found anywhere in South Carolina, just check out the directory of campgrounds: tent and RV camping parks South Carolina (SC). Take the motorhome trailer or any other recreational vehicle and travel all over the area for some fun and adventures.
Here are a few places to stay:
Aiken RV Park
2424 Columbia Hwy N Ofc
Aiken SC 29805
803-648-4056


Campground at James Island County Park
871 Riverland Dr
Charleston SC 29412
843-795-9884

Creekside RV Park
1120 Valentine Lane
Greer SC 29651
864-877-1242

Dogwood RV Park
2400 N Highway 25
Travelers Rest SC 29690
864-834-8150
 About Us / Privacy Policy / Resources
Go from Directory of Campgrounds: Tent and RV Camping Parks South Carolina (SC) to Pop Up Campers Trailer Home
Go to: US RV Parks and Campgrounds