RV Camper Rentals
New Zealand
Discount camper New Zealand RV rental may be the best way to explore the country

New Zealand is one of "not-to-miss" tourist destinations.
But not everybody recognizes that discovering and exploring the nature in this beautiful country is almost impossible without an RV.
The good news is that finding an RV rental company in New Zealand is relatively easy, because RV-ing is very popular there.
And in the era of Internet, most of them are available online.

Wilderness

Wilderness not only provides RVs, but an unforgettable road trip experience. What makes them different is their simple and transparent pricing, where you see exactly what you get. They take out the guesswork involved in the booking process by adding a "Limited Availability" disclosure on certain camper rentals, which indicate that these may or may not be available on your preferred dates.

11 Pavilion Drive, Airport Oaks, Auckland 2022
+64 (9) 282 3606
http://wilderness.co.nz

---

Maui

Maui has provided clients with excellent service for over 25 years. They not only offer high quality RV camper rentals, but the very best of campervan holidays. Choose from a wide range of campervans that sleeps 2, 4 or 6 people. All their motorhomes boast of an apartment-style kitchen and living equipment. Enjoy 20% discount on your rental if you explore the North Island before the 30 Nov 2014 ends.

36 Richard Pearse Drive, Mangere, Auckland
0800 651 080 (Free within New Zealand)/ (+64 9) 255 3910
http://www.maui.co.nz

---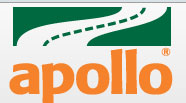 Apollo

With an experience that has spanned for nearly 30 years, Apollo will know exactly what you need in RV camper rentals. They have over 3000 high quality RVs that you can choose from, all of which guarantee an unforgettable self-drive holiday. Take advantage of their early bird discount of 5% when you book 120 days earlier than your travel date.

2/20 Verissimo Dr, Westney Industry Park, Auckland, Mangere 2022
+800 3260 5466 (Free call International)
http://www.apollocamper.co.nz

---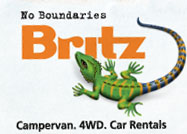 Britz

Britz Campervan hire and car rental offers a wide range of campervans, motorhomes, RVs and car hire options on your next holiday in New Zealand. They are also available in the U.S.A and South Africa. Whether you need a camper rental that sleeps 2, 4 or 6 people, Britz can provide the RV that you need.

50 Lucas Place, Frankton, Queenstown
+64 3 450 9510
http://www.britz.com/

---

Iconic Motorhomes

Iconic Motorhomes is the only provider in New Zealand of RV rentals with double glazing all throughout, thermal insulated blinds, blown air central heating, central heating hot water boiler, Grade 3 classification for heating and thermal insulation, and external lockable storage for skis and snowboards. All these make their campers a great choice for off-peak holidays.

260 Ferry Road Christchurch
(03) 366 4364
http://www.iconicmotorhomes.com

---

United Campervans

All campers from United Campervans have automatic or triptronic transmission, and are built either on Volkswagen or Mercedes Benz Sprinter chassis. But what really makes their RVs stand out is that they are designed to the company's specifications, including the added luxurious innovations. Book more than 12 days and enjoy free days.

36 Richard Pearse Drive, Mangere, New Zealand
+64 (9) 275 9919
http://www.unitedcampervans.co.nz

---

Escape Rentals

Escape Rentals provides reliable and economical campervan hire that are works of art. Each camper is individually designed in vibrant colors and fun artworks. What they promise is extremely competitive rates. Add to these offers discounts and specials, and you know you are getting your money's worth. Campervans feature a full queen-sized bed, gas cooker, sink with running water, foldaway table, and a heater, lamp and electricity connection.

39 Beach Road, Auckland Central
64 21 801 955 or + 64 21 420 568
http://www.escaperentals.co.nz

---
Visitor's story......

If you like winter sports, you may want to consider a camper New Zealand RV rental.
The off-season there is from May to the end of September, which is winter in New Zealand. This is the ideal time to take the family on vacation since kids are out of school. You don't even need to book your motor coach in advance and you can still get great discount camper New Zealand RV rentals.
With your mobile home as a base on the North Island be sure to visit the New Zealand National Maritime Museum. If you are the adventurous type you may want to try tandem sky diving over Lake Taupo. Personally I'll stay on the ground and take my camper to visit Rotorua and explore the Maori culture, food rituals and music.
The Good Sam Club can help you plan your New Zealand motor   
Like in the U.S. or Canada you can get a discount camper New Zealand RV rental based on the length of your recreational vehicle rental contract. The longer you use the camper, the larger the discount you can get.
If you rent a motor coach, you will probably want to rent a car as well to do local touring and shopping.
Whether you are looking at luxury motor homes, pop-up campers, mobile homes or luxury motor coaches, you can get a discount RV rental in Alaska (California, Florida) or New Zealand.
 About Us / Privacy Policy / Resources
Go from Discount Camper New Zealand RV Rental to Pop Up Campers Trailer Home

RV Camper Rental