Discount Camper RV Rental Canada CA
Looking for real get away into Canadian wilderness? Here is the list of affordable RV rental places across Canada

If you're looking for a relaxing get away into the wilds and campgrounds of Canada then definitely consider renting a recreational vehicle (RV).
Meet locals, enjoy nature, and see parts of Canada you wouldn't normally be able to see.
To help get your vacation started, here is a list of discount RV rental places located all throughout Canada's provinces.

Alberta
Cruise America RV Rental & Sales – Calgary
Since Cruise America has so many locations in Canada and the U.S., they offer one way rentals. For rental reservations call 1 (800) 983-3137. The Calgary location can be found at 2980 26th Street NE, Calgary, Alberta, T1Y 6R7.

Affordable RV Rentals – Calgary
Affordable RV Rentals offers a variety of services including repair, rentals, and selling of used and new RV's at affordable prices. Contact them at (403) 207-6877 or affordablerv@shaw.ca. They are located at 2550 Centre Avenue N.E., Calgary, AB.

Northern Lights Vacations Ltd. – Edmonton
Needing a stylish and reliable RV at decent prices? Try Northern Lights Vacations Ltd. They even deliver the RV to your door. For more information, call them at (780) 944-9168. Located at 21515- 103 Avenue, Edmonton, AB.

British Columbia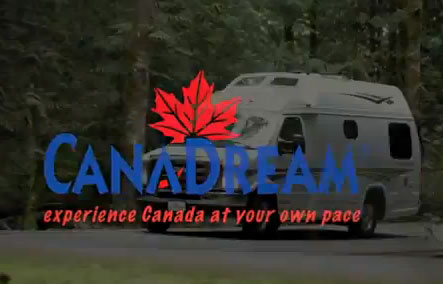 Tour the Vancouver Island in the deluxe van camper from CanaDream RV Rentals

Go West RV Centre Inc. – Coquitlam
With unique and all inclusive packages, Go West RV offers a variety of ways to vacation within your budget. Contact them at +1 (604) 528-3900 or email them at info@go-west.com. Address: 32 Fawcett Road, Coquitlam, BC, Canada V3K 6X9

Traveland Leisure Vehicles – Langley
Traveland's Rental fleet offers the best and well maintained RVs that are brand new, up to date, and not more than two years old. Call them at (604) 532-8128 or 1 (800) 922-6326. They are located at 20529 Langley Bypass, Langley, B.C. Canada V3A 5E8.
   
Westcoast Mountain Campers – Richmond
This RV rental and sales company offers a variety of RV campers that will fit your size and luxury requirements. They can be contacted at (604) 279-0550 or 1 (888) 878-3200. Westcoast Mountain Campers is located at 150- 11800 Voyageur Way, Richmond, B.C. Canada V6X 3G9.

Manitoba
Camper Dude RV Rentals – Oakville (just west of Winnipeg)
For affordable RV rentals that range from motor homes to trailers, Camper Dude offers competitive prices on all of their rentals Please call to arrange for an appointment to visit the lot. They can be reached at (204) 230-5811. Their mailing address is Box 330, Oakville, MB R0H 0Y0.

Sun Valley RV Inc. – Morden
If you're looking for a tow behind trailer rental that will sleep 4-6 people comfortably, then definitely check out Sun Valley RV. Contact them at 1 (888) 461-6240 or rentals@sunvalleyrv.com. Address: Box 969, Morden, MB R6M 1A9.

Big Country RV – St. Adolphe
Big Country provides a variety of rentals that are well maintained and up to date. For more information contact them at (204) 883-2547 or abiggar@biggcountryrv.ca. Their address is 372 Main St. St. Adolphe, MB Canada.

New Brunswick
Moncton RV Center – Moncton
Moncton RV Center offers great rentals at decent prices. Call them at 1 (888) 861-0993. They are located at 800 Edinburgh Drive, Moncton, NB, E1E 4C1.

Leisure Time RV Center – Quispamsis, Saint John
Along with great rates on trailers and RVs, Leisure Time also offers a variety of items such as bedding, dishes, and a generator for a small fee. Contact information- Toll free number: 1 (888) 388-7878, Email: rentals@leisuretime.nb.ca, Address: PO Box 635, Saint John, NB E2L 4A5.

RV World – Waasis
RV World, along with its sister companies Moncton and Leisure Time RV Center, also offer great deals on RV Campers small and large. Call them at their toll free number 1 (866) 768-7700 or email them at rentals@rvworld.nb.ca. Their address is 15 Chaparral Road, Waasis, NB E3B 9Z4.

Newfoundland and Labrador
Islander RV Sales and Rentals Ltd. – St. John's
Islander RV's rental fleet includes Class A and Class C motor homes as well as travel trailers. However, they do not loan out pop up or tent trailers. For more information, contact them at (709) 364-7368 or 1 (888) 848-2267. Address is PO Box 8036, Stn. A, St. John's NL A1B 3M7 (take exit 40 Trans Canada Highway Paddy's Pond). 

Nova Scotia
Fraserway RV – Bedford
Fraserway is known worldwide for their high quality rentals and excellent customer service. It is currently the largest and independently owned RV rental company in all of Canada. Call them toll free at 1 (800) 661-2441 to get a quote on the rental vehicle that you need for your vacation. For the local number, use (902) 404-3754. The Halifax location is located at 726 Rocky Lake Drive, Bedford, NS B4A 2T7.

Jerry's RV Trailer Sales & Service – New Minas
Jerry's specializes in three different rental travel trailers for your vacationing needs. To get a quote, contact them at (902) 681-9501 or email them at admin@jerrysrv.com. Jerry's RV Trailer is located at 9384 Commercial Street, New Minas, NS B4N 3E9.

Ontario
M&E RV Rentals Ltd. – Kingston
If you're looking for a Class C Motor home to rent then M&E RV Rentals is your best bet for the Kingston area. Call them at (613) 387-2164 or email at info@mandervrentals.com for more details. Address: 1341 Midland Ave, Kingston, ON K7P 2W5.

Niagara RV & Trailer Center – Niagara Falls
Niagara RV offers a variety of pricing, time rental, and RV options for you to choose from. Be sure to call them at 1 (888) 829-8883 or (905) 357-6789 to discuss your options. Niagara RV's office is located at 6471 Kister Rd, Niagara Falls, Ontario, Canada L2G 0B8.

Georgetown RV Inc – Georgetown
Georgetown RV offers a variety of pop up tent and regular trailer RV options. Call them for pricing options and availability. Contact information- Toll free number: 1 (866) 445-4447, Local number: (905) 877- 4266, Email: georgetownrv@bellnet.ca, and Address: 10 Lindsay Court, Georgetown, ON L7G 4S4.

Prince Edward Island

Faye's Family Trailer Rentals – Charlottetown
This family run rental company offers a variety of trailers that include convenience packages built into the price. Convenience packages include things like patio furniture and TVs with satellite reception. Call (902) 629-0690 or email them at fayeford@auracom.com to rent an RV for your upcoming vacation. Located at 382 Kilkenny Rd, Harrington, Rte. 250, Charlottetown, PE, C1E 2S8.

Quebec
Alco Vr – Laval
Alco Vr's rental fleet features the popular Flagstaff pop out trailers for their customer's RVing needs. Call them at their toll free number 1 (800) 465-6444 or (450) 666-2444 for more information. Alco Vr is located at 2380 Montee Masson, Laval, QC H7E 4P2.

Caravane Marco Inc. – Quebec
Caravane offers a variety of trailer and motorized RV for your vacationing needs. For more details contact them at 1 (888) 867-5757 or (418) 687-5757. You can also email them at info@caravanemarco.com. They are located at 1540 Rue Cynille-Duquet, Quebec, QC G1N.

Safari Condo – Saint-Frederic
Safari Condo offers an assortment of packages that are sure to fit just about anyone's budget. To see how their packages might work for you, contact them at 1 (866)836-6664,  (418) 836-6664, or info@safaricondo.ca. Address: 821 Du Parc, Saint-Frederic, QC, Canada G0N 1P0.

Saskatchewan
Boychuk Sales & Service – Kindersley
Not only do they provide well maintained vehicles but Boychuk also provides an orientation on how to operate and use an RV. To find out more or book a reservation, call 1 (877) 433-3337. Boychuk Sales & Service is located on Highway 7 East, Box 1958, Kindersley, SK S0L 1S0.

---
Visitor's story.....

Getting a discount camper RV Canada isn't all that different than getting a mobile home discount in the U.S. 10% off is 10% off.
We found one Canadian RV rental service that gives discounts if you pay for your rental mobile home using Pay Pal.
The discounts range from 5 to 15% depending on how long you want to camp in the trailer.
Another Canada based company offers free gasoline in different amounts again based on the length of your camper rental agreement.
You should ask any motor coach rental agency if they honor the Good Sam Club member discount. The club offers discounts on the rental of RV's to members in both the U.S. and Canada.
Members are also entitled to campground rentals and a roadside assistance program. Not a member, you should join. The accumulated benefits can repay your membership fees with one road trip.

The off-season for discount camper RV rentals Canada, agencies can vary depending on climate. It can start as early as Labor Day and as late as October. High season can be anywhere from April to mid June.
However off season RV rentals can get you a 50% discount camper RV rental Canada on the luxury motor home of your choice.
Enjoy touring the Canadian Northwest and view a variety of wildlife, take in awesome scenery and visit some of the world's most cosmopolitan cities all from the comfort of a rented motor coach.
All types of RV's including pop-up campers can be booked for a discount RV rental in Alaska (California, Florida) or anyplace your dreams take you.

 About Us / Privacy Policy / Resources
Go from Discount Camper RV Rental Canada CA to Pop Up Campers Trailer Home