Discount Camper RV Rental Orlando Florida FL
It's hard to imagine exploring Florida's nature without an RV, so here it is – list of RV rental companies in the area of Orlando.

We all know that Florida is a favorite state for beach goers, not many remember however that winter there has its own advantages.
May be it is not the best time for sunbathing, but certainly great for exploring Florida's nature and parks.
And when it comes to exploring there is no better solution than RV-ing.
To make it easier, here here's a list of rental companies servicing the area of Orlando.

El Monte RV
3800 W Colonial Dr, Orlando,
FL 32808, United States
+1 407-872-7730

Founded in 1970, El Monte RV is recognized as the premier nationwide RV rental company in America. Following its growth, the company has extended its reach to the rest of the world. Some of the RVs for rent include Class A motor-homes, Class C Cabovers and Class C Slide-Out Cabovers. Travel trailers and temporary housing are also available for rent.

---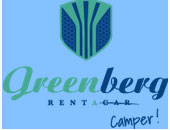 Greenberg Rent a Camper
407 668 8980
Lake Magic Campground Location
9600 US Highway 192
Clermont, FL 34714

As a company that aims to provide quality service, "Greenberg Rent A Camper" provides only the latest and top-of-the-line RVs. Along with this is a fast and easy rental process that can be done online. If you want to go camping at Fort Wilderness, the company will provide the most suitable RV. So make sure to call them to determine which vehicle best suits your camping needs.

---
Camper Travel

Camper Travel is an RV rental company that services a number of locations all over the USA, including Florida. There are 8 motorhome rental operators in Orlando, in offices that are accessible by taxi or bus. The campers for rent vary in types and price, so be sure to browse the company website. You can also use the online Quote Calculator to compare rates and find the best deals.

---
Cruise America
2915 N. Orange Blossom Tr,
 Kissimmee (Mco), FL
(800) 671-8042

Cruise America operates in various locations, including Orlando Florida. Rental RVs are categorized as Standard, Large and Compact, each one having different features, specifications and pricing. A standard RV can accommodate 5 people, including the driver and is equipped with a water heater, refrigerator, cook-top burners, microwave oven, shower, toilet and furnace.

---
Road Bear RV

7276 Narcoossee Rd,
 Orlando, FL 32822, United States
+1 855-926-8727
The Road Bear RV store in Orlando is right across Home Depot and Party City, just few miles from some of Florida's most popular tourist attractions. The company is currently renting 2014-15 RV models, from brands such as Thor and Coachmen. Vehicles are available in four sizes: Class C 19-22', Class C 23-26', Class C 27-30' and Class C 29-32'.

---

Allstar Coaches LLC
2421 SW 41st Ave
Fort Lauderdale, FL 33317
866-838-4465 • 954-530-0884

Allstar Coaches LLC is your source of luxury motorhome rentals, serving all of Florida. Rental vehicles come in a wide range of sizes and models, as well as amazing perks. These include free mileage, 24/7 road assistance and support, unlimited generator usage, and housekeeping and convenience kits. Free delivery is also provided in different cities in Florida and some areas in Palm Beach, Miami and Broward.

---
Motorhome Republic

Motorhome Republic is your source of the most trusted RV rental operators. They guarantee the lowest prices on RV rental fees, ensuring a great outing without spending a lot. What's great about booking with the company is that there are no booking fees and amendments on most rentals are free. As a comparison website, you can also find the best deals on RV rentals through the Motorhome Republic.

Hough's RV Rentals

Hough's RV Rentals is a premier dealer of a travel trailer for rent, providing clean model units at affordable prices. Some of the latest fleet comes with state-of-the-art features that any camping enthusiasts would appreciate. RVs for rent include the 28-foot K-Z Jag and 29-foot Coachmen Catalina Santara. The former sleeps up to 6 people and is equipped with a microwave, refrigerator, oven and cable hook-up, among others.

---
Visitor's story........

Say vacation and Orlando in the same sentence and most people immediately think Disney parks.
A discount camper RV rental Orland Florida FL. will allow you to visit these and many other attractions in the Orlando area.
There are so many parks, museums, amusement parks that you will be hard put to choose which you want to visit.
Some of the RV parks in the area provide shuttle buses to and from the area theme parks, so you can park your mobile home and not have to worry about how to get around.
When you are ready to book a motor coach make sure you ask for your Good Sam Club discount. If you are not a member join now.
In addition to the camper discount, the club offers members discounts on campground sites and a really good roadside assistance program.
It is unlikely that you will take a discount camper RV rental Orlando, Florida FL for less than a week and most rental agencies give a discount if you plan to use one of their mobile homes for at least seven days. The longer your rental contract the larger the discount.
You may want to consider taking your Orlando vacation during the off season which is usually from Labor Day to Memorial Day although rental agencies can set different dates.
A discount RV rental in Alaska (California, Florida) allows you to choose the recreational vehicle of your choice whether you choose from fold out campers or luxury motor homes.
Your discount camper RV rental Orlando Florida FL, can allow you to enjoy a motor coach at an affordable price.
 About Us / Privacy Policy / Resources
Go from Discount Camper RV Rental Orlando Florida FL to Pop Up Campers Trailer Home

RV Camper Rental