Discount Camper RV Rental Seattle, Washington
The best way to explore this part of US is to get a discount camper RV rental, Seattle, Washington, WA.

When most people think of driving cross country or camping out in the wilderness visions of Camper RV's don't always pop up to the forefront.
However, vacationing in a RV gives people the luxury of traveling in a home away from home.
Whether you're camping in the evergreen forests of Seattle, tailgating a Seattle Seahawks game, or enjoying a NASCAR race at Evergreen Speedway, traveling in a Camper RV is definitely the way to go.
Listed below are a few companies that rent RV's in the Seattle area at decent prices.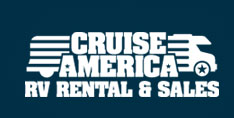 Cruise America

A variety of motorhome rental options are available in sizes that range from small to large. Not only will you be able to sleep up to 7 people depending on the camper but you'll also have plenty of room for luggage storage and recreational equipment as you explore Washington State.

Address: 12201 WA-99, Everett, Washington, 98204
Telephone: Rental Reservations- (800) 983-3186
               Sales & Other Info- (425) 355-8935
Website: http://www.cruiseamerica.com/rv-rental-locations/rv-rentals-seattle-everett/

---
USA RV Rentals

USA Rentals gives you the option of doing a one way RV rental trip which allows you to pick up a vehicle in one state and drop it off in a completely different state. USA RV also makes it easy by giving you a quote for the rental online. This quote also includes all relevant fees and costs related to the vehicle you are renting.
   
Address: Tacoma International Airport, Seattle, WA 98158
Telephone: 1 (877) 778-9569
Website: http://www.usarvrentals.com/

---

Moturis RV

Moturis also offers a relatively inexpensive one way deal on their rental motor vehicles. They also rent out additional equipment such as GPS units, mountain bikes, convenience kits, and camping chairs.

Address: 4650 16th Street East, Fife, WA 98424
Telephone: (800) 526-4165
Website: http://www.moturis.com/RV-Rental-Location/WA/Tacoma/SEA/

---
El Monte RV

El Monte is conveniently located 15 miles from the airport making it easy for you to make your way to the facility. They also include convenience kits for bedding and kitchen gear for a small fee.

Address: 27802 Pacific Hwy S, Federal Way, WA 98003
Telephone: Local- (253) 941-3111
               Toll Free- (888) 337-2214
Website: http://www.elmonterv.com/rv-rentals-seattle/rent/where-you-can-rent-rvs/rv-rentals-location-seattle-rv-rentals/

---
Visitor's memories....

The Seattle area has much to offer visitors and the best way to see it all is to get a discount camper RV rental, Seattle, Washington, WA.
Whether you want to view the Olympic and Cascade Mountains, Puget Sound and Mount Ranier from the top of the world famous Space Needle or stroll through the Pike Place Market, having a motor home to retreat to can help you enjoy your trip more.
There are museums, art galleries, historic homes, sports stadiums and parks in abundance.
There are places to park mobile homes within less than 20 minutes of most Seattle attractions.
If you plan to camp in a mobile home for more than 7 days, you can get a discount.
The amount of your discount depends on the length of your RV trip. If you plan to be gone for two months or more you can negotiate an even bigger discount camper RV rental Seattle Washington WA.
Do you prefer winter vacations? Kids are in school and crowds are generally smaller and fewer people are renting motor homes so you can get great discounts on a motor coach rental. Ski, snowboard, hunt, fish and hike or enjoy the cultural events in Seattle.
Before you finalize your camper rental contract ask if the company honors the Good Sam Club member discount. Besides the trailer discount the club offers campground discounts and an excellent roadside assistance program. There are other benefits available.
A discount RV rental in Alaska (California, Florida) that many people don't know about is the repeat customer discount. If you have rented from a dealer before ask for this discount.
Whether you want a luxury motor coach or one of the fold-out campers, your discount camper RV rental Washington WA is your passport to adventure.
 About Us / Privacy Policy / Resources
Go from Discount Camper RV Rental Seattle Washington WA to Pop Up Campers Trailer Home

RV Camper Rental