RV Camper Rental Winnipeg Manitoba
Load the family into your rental mobile home from any RV camper rental company in Winnipeg....

Make your next camping adventure more convenient and enjoyable than the last one by renting an RV.
Manitoba is a large Canadian province and the best way to explore its secrets and beauty of nature is by taking on the road.

 In Winnipeg, Manitoba, there are several rental companies that provide the right vehicle for your camping needs.


Gil's RV Rentals
Gil's RV Rentals provides a wide selection of RV camper rentals that you can use on your next getaway. Choose from a 2004 27' Wildwood Travel Trailer, 2005 21' Shamrock Hybrid Travel Trailer, and 2008 10' pop up trailers. You can rent any of these units for a minimum of 4 days based on a weekly rate, and a minimum of 3 days for weekend rates. Damage deposit is required upon reservation, but will be returned at the end of your trip, provided that the RV did not incur any damages. Visit their website for more information on the rental terms and conditions.

Ste. Anne, MB 
204-392-0709
http://www.gilsrvrentals.com/

---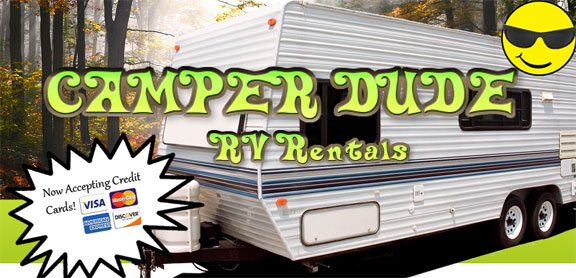 Camper Dude RV Rentals

Camper Dude RV Rentals has made it their mission to provide clients an excellent camping experience by providing them everything necessary to go camping at an affordable price. RV campers can be used for other activities, not just for camping. The company provides a selection of camper that will fit every budget. Choose from a tent trailer, hybrid trailer and travel trailers. Units come complete with dishes, pots and pans, toasters, and coffee makers. Lawn chairs, coolers, BBQ and propane are also included in your rent at no extra cost. What makes Camper Dude RV Rentals different is that they don't add in mileage charges, supplies equalizer hitch, and offers flexible pick-up times. What's even better is that delivery to Winnipeg can be provided.

Camper Dude Box 330 Oakville MB R0H 0Y0
204 230 5811
http://www.camperdude.ca

---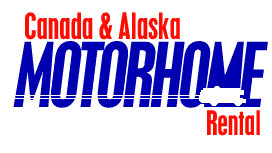 Canada Motorhomes

Canada Motorhomes specializes in RV camper rentals in Canada, Alaska and the U.S. They also offer one-way rentals. Clients from Winnipeg can book a 25' Motorhome, 26' Slide Out Motorhome, 31' Motorhome, 31' Slide Out Motorhome and 34' Class A Slide Out Motorhome. What makes Canada Motorhomes an ideal choice is the price guarantee, unmatched product quality and selection, and the largest destination tour program. Moreover, only one call takes care of all the booking process. Rental also comes with other inclusions, such as 100 km free per day, transfers from and to the Rental Station, and a tour planning service.

PO Box 821650, Vancouver, WA 98682-0038
Email: mail@canadamotorhomes.com
http://www.canadamotorhomes.com/winnipeg.html

---
Sun Valley RV

Sun Valley RV is a long-time dealer of Triple E and Leisure Travel vans as well as RV camper rentals. The company provides 22 to 30-feet tow behind units that comfortably sleeps anywhere from 4 to 6 people. For a bigger option, book their 29' trailer with bunk beds that accommodate up to 8 people. Rental rates vary between camper rentals with or without a slide out, and can be rented for a minimum of 2 days. Upon reservation, a $100 non-refundable deposit is required. If you want the trailer delivered, set up and picked up, there will be a charge of $4.50 per mile from the depot station to your destination. For a problem-free camping, prepare a receiver hitch, an equalizer hitch and electronic brake control.

Should you be interested to buying an RV, Sun Valley RV carries Class A Motorhomes, Class B Motorhomes, 5th Wheels and Trailers. 

Box 969 Morden, MB R6M 1A9
Toll Free: 1-888-461-6240
http://www.sunvalleyrv.com/rentals.htm

---
Visitor's story......

Winnipeg has most of the same kind of attractions as big cities everywhere, museums, shopping, zoos and a discount camper RV rental Winnipeg Manitoba, MB Canada can make exploring it all easier and more comfortable for you.
Load the family into your rental mobile home and head for Winnipeg. Don't miss the Assinboine Zoo which has a long history of breeding endangered Siberian Tigers and other species. You have got to take one of the Paddle Wheel River Rouge dinner and dance cruises.
It is not likely that you would take an RV trip to Winnipeg for less than a week. Most recreational vehicle dealers give 10-15% off for rentals of 7+ days. The longer your rental the larger your discount camper RV rental Winnipeg Manitoba MB Canada.
Don't forget to ask for your Good Sam Club member discount before you sign a rental contract on a motor coach. In addition to the camper discount, the club offers members discounts on campground site rentals and a discounted roadside assistance program.

The club offers discounts that are of interest to owners of mobile homes.
You may need to tow a car behind your camper since most mobile homes can't be parked in the average parking spot, and you will need a way to get around.
If skiing is your passion your discount camper RV rental Winnipeg Manitoba MB Canada gives you access to seven ski resorts in the immediate area. A short trip in your motor coach will give you the opportunity to ski other areas.
Whether you choose from pop up campers or more luxurious motor homes you will love the time you spend in a discount RV rental in Alaska (California, Florida) or Winnipeg. You will surely enjoy the company of other folks staying in RV's.
 About Us / Privacy Policy / Resources
Go from Discount Camper RV Rental Winnipeg Manitoba MB Canada to Pop Up Campers Trailer Home