Fleetwood Campers Parts
Getting parts for the Fleetwood Campers is very easy. They are available from a plenty of sources including the company's own website.

 
1.      Buying Fleetwood camper parts


When you have a Fleetwood camper, you surely don't want to replace parts that are made by other manufacturers.
Fleetwood is known for its high quality products, and changing something for a less quality part will reduce the value of your camper.
In the same time, you also want something that fits with your travel trailer and looks good as well as it is functional. Here are some tips for finding original manufacturer Fleetwood camper parts.


a.      Salvage parts


Some online stores specialize in selling salvage parts for all kinds of trailers. This means that when there is an accident or an RV is damaged by the elements, there are still many parts that can be saved because they are in a perfectly good condition. These parts are then later checked and sold for people who are looking for rare original manufacturer parts for replacement. One of these web pages that you can check out is Visone RV.
b.      Manufacturer original replacement parts


The manufacturer of the RV or camper usually makes extra parts for their vehicles in case someone needs a replacement. You can find the online store of Fleetwood by visiting their web page. Authorized parts of Fleetwood are sold at Shop Fleetwood Parts.com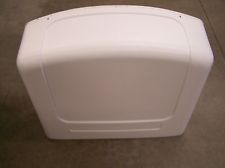 Fleetwood Camper Spare Tire Cover

c.       Dealers
There are many authorized dealers that have connection with Fleetwood and can order you the parts that you need. To find the dealer that can help you out with buying the right parts for your Fleetwood camper you should visit the website of Fleetwood RV and use the dealer locator there.


2.      What parts can you find?



Most stores offer a variety of different replacement parts for Fleetwood campers. Here are some of the things that you can purchase in different places:
a.       Windows and doors– various types of RV and trailer windows
b.      Water tanks – water tanks, grey water tanks and black water tanks are available in many sizes and with various capacities
c.       Lights – LED lights and skylights both for inside and outside
d.      Latches and hinges – for doors and windows
e.       Compartment doors and parts
f.       Kits – tool kits, camping kits and other types of kits that can help you install the parts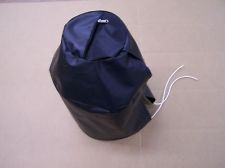 Fleetwood Camper Propane Tank Cover


Visitor's Story:

The campers come with all the modern amenities like TV, refrigerator, cooking burners, sink, bathroom and toilet to provide a totally home-like environment no matter where one is camping. This makes the camper a highly sophisticated unit with a myriad of components and parts.
Fleetwood is one of the major manufacturers of camper trailers, with a long line up of vehicles like travel trailers, RVs, toy haulers and motor homes. The company also provides parts for all their models, including additional accessories like bikes, boats, ladders, screens and pet supplies.
Some of the parts required by Fleetwood owners would revolve around the tent structure used in these vehicles. Most of the company's models have tents that are held in place using a simple arrangement that almost anyone can put up within minutes. The company also sells the screws, nuts and bolts for the tents used in their models at their different stores and on their website.
Caps are another major component in these vehicles, which are provided to protect the cargo. The company manufactures these caps in various shapes and colors to meet different requirements. Some of the most complex components can be found in the bathroom and sinks where water and pipes are used. The company makes all the spares for these units as well as special accessories like wood cabinets storing toiletries like soaps and shampoos. The kitchenette with its gas cylinders, portable stove and plumbing is also a complex unit for which the company provides spare parts.
Owning is Fleetwood vehicle is always a pleasure because all the spares are readily available. The company also sells parts for the Coleman like of campers, which it once marketed under its own name.

Fleetwood Camper Part - Black Water Tank


 About Us / Privacy Policy / Resources
Go from Fleetwood Campers Parts to Pop Up Campers Trailer Home