Pop up Camper Trailer Texas
Find the list of companies that rent and sell pop-up campers in Texas
Are you looking for a pop up camper trailer to buy or rent?
Here's a list of companies that provide the towed recreational vehicles.

Pop Up Campers for Sale

1.    Western Campers
Western Campers is the leading pop up and truck camper dealer in North Texas. Find both new and used vehicles for sale, all of which are priced competitively. The company aims to provide the easiest and most convenient RV shopping experience. Simply choose a brand, click and find the pop up camper that you want. If you need more help in choosing an RV, knowledgeable staff will be happy to serve you.

---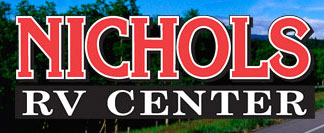 2.    Nichols RV Center
Nichols RV Center is a full service RV dealer in Dallas County. The company not only sells new and used RVs, but parts and accessories as well. They also service all makes and models, including pop up campers. If you're looking for a new pop up camper in particular, Nichols RV Center carries a wide range of brands, including Baja, Jay Series and Select.

3.    Fun Town RV
Located in Cleburne, Texas, Fun Town RV sells new and used RVs, including pop up campers. This is the company to call if you're looking for a tent camper suited for either short or long-term camping. Some campers have a refrigerator, and a heating and cooling system.

4.    RV Outlet Mall
RV Outlet Mall is a premier RV dealer in Georgetown, selling and servicing both new and used RVs. They have a wide selection of pop up campers, including the Fleetwood and Rockwood brands.

5.    Topper's RV
A leading provider of RVs, Topper's RV has been in business since 1967, providing new and used campers, accessories and repair parts as well as RV servicing. When it comes to pop up campers, they offer the best prices. Choose from a wide range of folding campers, including the Rockwood Freedom series.

Pop Up Campers for Rent
1.    Campers 4 Rent
Campers 4 Rent has been servicing North Texas for over 11 years. RV rental comes with everything needed to set up camp, insurance and electric hook-up. Aside from pop up campers, you can rent toy haulers and travel trailers from Campers 4 Rent.

2.    Austin Boat & Camper
The pop up campers from Austin Boat & Camper sleeps 4 to 6 people, and provide lots of room once the slide-out platforms are set in place. Aside from a sleeping room, the tent camper has a dinette that, when lowered, can accommodate 2 more people.

3.    Dependable Camper Rental
The company lives up to its name, providing clients in Austin, Texas, quality and reliable pop up campers. Rent per day varies on the type of the camper hired. Generally, the big ones cost more, what with the amenities that come with it. These include a king and queen bed, stove top burner, refrigerator and hot water heater.

4.    Bennett's Camping Center
Bennett's Camping Center both sells and rents RVs. If you're more interested in hiring a pop up camper, you will be required to put in a deposit when you make a reservation and an additional cash deposit upon pick up. If you'll need propane gas, it will be provided free of charge.

5.    DFW Camper Rentals
DFW Camper Rentals has been renting out RVs for many years, and guarantees a hassle-free rental process. As the company aims to provide a great camper experience, they offer only the best pop up campers. Some of these are Rockwood pop-up campers that sleep up to 6 people, and come with a queen and full bed, dinette sofa, sink and mini fridge. A standalone generator is also available for rent.

Now that you have the details, it's time to start shopping for a pop up camper to buy or rent.


---
Visitor's story....

Now this guy I met had a pop up camper trailer Texas style and van conversion like one I have never seen before.
He then had a screen tent especially made that attached to the van and pop up tent camper with privacy flaps for alone time.
The 2 wheeler was parked one side of campsite and the van was parked on the other.
He was from Reno, NV, had experiences with blowing dessert sands, designed the entire screen outfit himself, and had a company make it for him.
He had thought about getting a five wheeler or a truck camper but decided on the van and the pop up camper trailer Texas style.
He was all decked out with a love seat and a TV stand with a footstool in the screen tent. This was the living area and the pop up and van were for dining and sleeping.
He had a card table for playing cards and outside dining when they felt like it. Pop up camper trailer Texas style was from Nebraska and said he had been traveling all over the country and has had people asking were they can find this type of setup.
When he explains that, he designed the whole thing they are just totally amazed. He sure does make friends wherever he goes because everyone wants to sit with him and enjoy the openness of his living area.
Pop up camper trailer Texas style and his family will be back next year at the same campground and I believe my wife and I will try to be there as well. He has many stories to tell about his experiences since he has been camping his whole life, just like me.
He and his family have become goods friends of ours and we look forward to seeing them again.
 About Us / Privacy Policy / Resources
Go from Pop up Camper Trailer Texas to Pop Up Campers Trailer Home