Where to Buy Truck Campers in Canada

Looking for truck campers in Canada? There are several trustworthy places where you can buy not only campers but also parts, accessories, maintenance service and repairs… 

If you are looking to buy a truck camper in Canada for any reason, you may be feeling overwhelmed as to where to look to get one.
But don't worry, there are many great and reliable sites that offer truck campers of all types.
You can buy new or used one and there are plenty of sizes and types that are just sure to fit your individual needs.

1. Truck Camper Canada (www.truckcampercanada.ca)
Truck Camper Canada is a website that lets you easily browse through popular RV brands and lets you buy them in person. They "Speak RV." They are located in the Oak Center RV Mall. They carry eleven popular and top of the line Truck Camper brands, they are:

•    Adventurer
•    Bigfoot
•    Northern Lite
•    Eagle Cap
•    Palomino (Maverick and Bronco)
•    Northwood Manufacturing (Arctic Fox and Wolf Creed)
•    Lance Campers
•    Host

If you are looking to personalize or specialize your camper to fit your needs exactly, Truck Camper Canada allows you to install special safety and comfort options as well as some accessories.

---
2. CanaDream - (www.canadream.com)
CanaDream allows you to purchase a truck camper from the internet. It also lets you rent truck campers to use for whatever you want. You can also easily see the different sizes of truck campers available and the number of people they can accommodate. With CanaDream, you can easily either rent or purchase an RV to use as you please.

---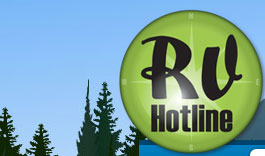 3. RV Hotline (www.rvhotlinecanada.com)

RV Hotline is another popular website to purchase a truck camper from. They let you easily view the models of the RVs on sale as well as their prices. You can also easily buy accessories or special types of campers. They offer campers in all ranges of condition, some new and some more used, and the prices vary as well. The campers on this site are being sold by people through the site, so you will likely have the opportunity to negotiate for a price you think is fair.

---

4. Carefree Coach & RV - (www.carefreerv.ca)

CareFree Coach & RV, unlike some other companies listed here, also offer parts, service requirements and repairs at their dealership. And if you purchase a camper or any other type of RV, if you experience a problem on the road, they are willing to come out and help you to get you back on the path of your adventure. They have a showroom where you can easily see the campers on display before you purchase anything.

---
5. Kijiji -(www.kijiji.ca)

Kijiji is a website that allows people to easily post ads for just about anything - all in one place. So, if you are looking for ads in your area, it's highly likely there will be people looking to sell truck campers. Often you will be able to see the camper yourself before you actually purchase it, so don't worry about not being able to trust the people selling.


---

6. BuySellTrade - (www.buyselltrade.ca)

BuySellTrade is another free classified ads site, but they only allows cars and other products that require motors to be sold on the site. So they are far more specialized. There are plenty of people selling truck campers all across Canada. Many are even selling trucks along with the campers, but a lot of these campers are older and aren't the best for the longest journeys.

---
7. Ebay - (www.ebay.ca)

Last but certainly not least is Ebay. Everyone's favorite site for purchasing little things from around the world. But many people don't make the connection that you can actually buy so much more on Ebay, including truck campers. If you just do a search, many of them are being sold from the United States, but it's easy to refine the searches to Canada only, and you will still get plenty of results. The campers really vary in condition and price, but be patient. It is important to be aware of the fact that on Ebay you could get into a bidding war with someone, while with many other sites that isn't a possibility.

If you are looking to buy a truck camper in Canada, here are some of the places where you can buy one. All these sites offer completely different kinds of campers from all sorts of brands. You can buy ones both old and new, and the prices depend on the quality and usage obviously. So if you are looking to buy a truck camper in Canada, look at this website, see what they have to offer, then purchase the truck camper of your dreams.

 About Us / Privacy Policy / Resources
Go from Truck Campers Canada to Pop Up Campers Trailer Home
Adventurer Truck Campers / Amerigo Truck Campers / Kodiak Truck Campers / Bigfoot Truck Campers / Pop Up Truck Camper Trailer