Beach Camp Parks - Campgrounds Massachusetts (MA)
Paradise for beach and water aficionados – some nicest beach camping parks in Massachusetts.....
Bay View Campgrounds
260 MacArthur Boulevard
Bourne,
MA 02532 508-759-7610

    A beautiful campground that operated starting with the 1st of May and until the 15th of October.
Filled with trees everywhere, it is the best spot for leisure activities and some excellent barbecues under the shade.
Even if you are out camping, you will still have laundry services, Wi-Fi hot spots, firewood, restrooms and warm showers and many other activities and entertainment.
You will love the beach near the campgrounds. You can enjoy the warm sands over miles and the blue waters of the ocean.
The almost white sands are soft and shell-free, and the breeze will naturally relax you. You should know that the campground also has a specially designated place for dogs, so stop leaving your companion at home when leaving for a camping adventure. Your four-legged friends will be able to play and have fun in a unique designated Dog Park. Here you will find everything you need, an active holiday or pure relaxation.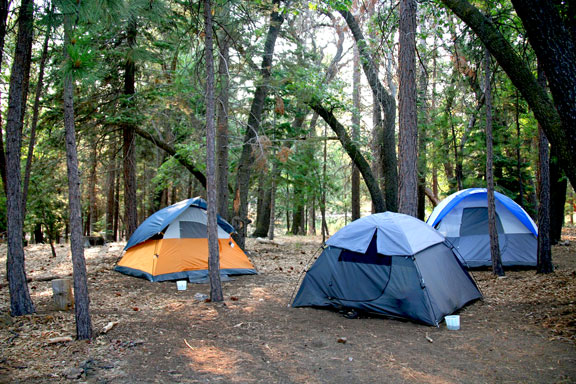 ---
BeachRose RV Park
147 Beach Rd (RT 1A) Salisbury,
MA 01952 978-463-0226

    If you want to camp and feel the ocean breeze at the same time, then Beach Rose RV Park is the place to be. The campground is open from April until November. They have spacious camping grounds for RVs, and they are just minutes away from the beaches of the Atlantic Ocean. The Park will also offer everything you need, from power supplies and wireless internet to laundry and propane services, even heated swimming pools. But on a warm summer day, the beach is where you are supposed to be.
BeachRose has an excellent beach nearby. You can sunbathe, surf, go whale watching, even deep sea fishing if you like. Everything to make you feel most comfortable for the period of your staying here. And this is not all. You can also bring your furry friend because they allow pets inside the Park. You have all the comfort you need for the perfect holiday experience.


---
Visitor's story......

We all know that camping around the country is fun and it takes us to some of most beautiful places we have ever seen.
Whether you camp near a lake or a river, you will surely enjoy the scenery and wildlife that come around to check out the water and excitement.
The most exciting thing I found in Massachusetts was the swan boat rides.
When you ride the boats, you see the beautiful gardens with about twenty-four acres of beautiful color that will leave you breathless. You will see many different types of wildlife that live among the flowers and frolic around as your boat rides by.
If you need more adventure, stop at the Salem Witch Museum, where you will see delightful displays and a picture presentation featuring life size figures. Witches and more witches is what you learn about in Salem.
With a river or a lake to keep you relaxed, you will have no need to venture anywhere if you just prefer to stay at the beach camp parks- campgrounds Massachusetts (MA). These areas are filled with wonderful views of the open waters where you will see everyone having a great time.
Beach Camping Parks in Massachusetts:
Bay View Campgrounds
260 MacArthur Boulevard Bourne,
MA 02532 508-759-7610

BeachRose RV Park
147 Beach Rd (RT 1A) Salisbury,
MA 01952 978-463-0226
 About Us / Privacy Policy / Resources
Find Here Worldwide Beach Camping Parks Directory

Go from Beach Camping Parks - Campgrounds Massachusetts to Pop Up Campers Trailer Home
Beach Camping Parks
Beach Camp Parks - Campgrounds Massachusetts (MA) / Beach Camping Parks - Campgrounds Michigan (MI) / Beach Camp Parks- Campgrounds Minnesota (MN) / Beach Camping Parks- Campgrounds Mississippi (MS) / Beach Camping Parks - Campgrounds Missouri (MO) / Beach Camping Parks - Campgrounds Montana (MT) / Beach Camping Parks - Campgrounds Nebraska (NE) / Beach Camping Parks - Campgrounds Nevada (NV) / Beach Camping Parks - Campgrounds New Hampshire (NH) / Beach Camping Parks - Campgrounds New Jersey (NJ)