Beach Campgrounds Nebraska

Nebraska - known as a state "Where the West Begins" for many can be also a state "where the best begins" at least at beach campgrounds in summer time….

Johnson Lake
1 East Park Drive 25 A
Elwood, NE 68937
308-785-2685

    Johnson Lake is a campground where you will find everything you need for a great camping trip.
Actually you will find there two campgrounds, both having primitive camping sites or some with electric hookups.
The camping sites also have clean water to drink and use for cooking, picnic tables, grills, and shelters.
Modern, clean restrooms and warm showers are available on the campground. The place is great for fishing activities, because the lake abounds in various types of fish. Boating and waterskiing are some of these activities that can be done by those who are not so much into fishing. In the warm season, you will find available sandy beach just excellent for swimming and sitting in the sun.
A playground is also available for the fun of the young ones. The campground's surroundings have beautiful scenery, so it is the best place for hiking or biking. If you want to go out of the campground and explore, you will find in a very short distance shops and dining places.

---
Prairie Oasis RV Park
913 Road B
Henderson, NE 68371
402-723-4310

    A picturesque campground where you and your family will feel great. You can check in with your RV, because they have pull-thru sites will full hookups. Camping in a tent is also a great option, because they have shaded camping sited, with grills for barbecue, picnic tables, and fire pits. Or you can choose to rent a cabin, even an RV if you want to try this experience. Free wireless internet, laundry services, and dump station are also included in the facilities list. The restrooms are clean and modern with warm showers at your discretion.
The local store can supply you with the items you need for camping. The campground is pet-friendly, so bring it along instead of letting your companion home alone. Pedal boats, swimming, and fishing, are some of the activities you can do on the lake. Volleyball, badminton and bean bag toss are some of the games you can play outdoors. The campground is great for reunions, as they have a hall that can host more than 50 people. The room is equipped with a TV, coffee maker, microwave, table, and chairs.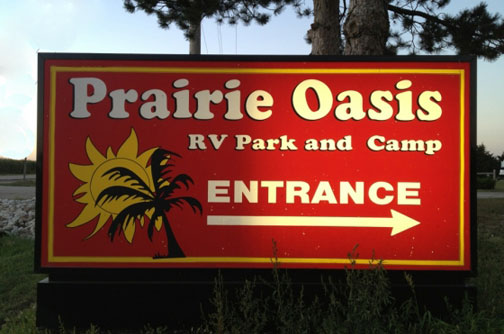 ---
Visitor's story....

The beach camp parks- campgrounds Nebraska (NE) are found all around the area.
You might want to stay by a lake or a river, but wherever you stay, you will surely enjoy yourself. Take a walk on the beach or take a nature trail walk, anything you do will be a memory you will not forget.  You do not need to stay in the popular towns to have a great time when camping in Nebraska, just find your spot and take a road trip to area attractions.
The attraction I found to be the most interesting was the Strategic Air and Space Museum. This was a wonderful experience, which not many people have the opportunity to explore in their lifetime.
The entire family will enjoy the Henry Doorly Zoo with all the animals on display, and the monkeys always make me laugh. They are incredible creatures. If you have the time while staying at one the campgrounds nearby, try to see the attraction that will keep you amazed and amused.
The beach camp parks- campgrounds Nebraska (NE) are available during the year and have everything you need to enjoy your time. With beach parks, you have many types of water sports and other activities that keep you busy if that is what you need. I like to go through the campground and find people to get a friendly game of volleyball going.
Beach Camps Nebraska
Johnson Lake
1 East Park Drive 25 A Elwood,
NE 68937 308-785-2685

Prairie Oasis RV Park
913 Road B Henderson,
NE 68371 402-723-4310
 About Us / Privacy Policy / Resources
Go from Beach Camping Parks Nebraska to Pop Up Campers Trailer Home
Camping Parks in US,  Campground Parks in Canada

Beach Camping Parks - Campgrounds Iowa (IA) / Beach Camp Parks - Campgrounds Massachusetts (MA) / Beach Camping Parks - Campgrounds Michigan (MI) / Beach Camp Parks- Campgrounds Minnesota (MN) / Beach Camping Parks- Campgrounds Mississippi (MS) / Beach Camping Parks - Campgrounds Missouri (MO) / Beach Camping Parks - Campgrounds Montana (MT) / Beach Camping Parks - Campgrounds Nevada (NV) / Beach Camping Parks - Campgrounds New Hampshire (NH) / Beach Camping Parks - Campgrounds New Jersey (NJ)