Beach Campgrounds Utah
Utah is known for its natural bridges, sand dunes, forests, mountains, abundance of parks and water in Colorado River and Lake Powell - so beach campgrounds are not an exception there....

Willard Bay State Park
900 West 650 North
Willard, UT 84340
435-734-9494

    If you want a park that will offer numerous opportunities, then you have to visit the Willard Bay State Park.
Let's start with camping:  tent camping, RV camping and group camping, this site has them all.
The camping sites have drinking water, picnic table, and grills. Clean and modern restrooms are another thing the park is proud off.
You will also find cabanas available for day-use. The park also has a marina, great for fishing and water sports. The campground is opened all year round, but the marina will be closed for the winter period. You can do everything from boating, kayaking, canoeing, power boating or simply fishing. Swimming, water skiing, paddle boating or windsurfing are other fun activities. If you're into nature activities, you will be pleased by hiking trails that will show you all the nature's wonders of the area.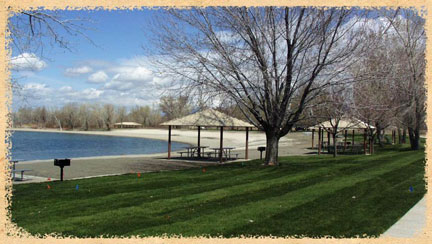 ---
Moab KOA Campground
3225 South Highway 191
Moab, UT 84532
435-259-6682

    Here you will find one of the best camping sites, containing everything you need for a successful camping trip. The campground has tent camping sites, RV camping sites and cabins for rental, so the choice is yours. The camp sites for tents are traditional or with water and electric hookups. The camping grounds for RVs have full hookups and some of them even have cable TV and wireless internet.
The variety of cabins for rental begins with simple cabins, without bathroom, but with minimum facilities and can end up with deluxe cabins equipped with everything you need for a comfortable stay in the campground. You won't find such a great variety anywhere else. And the activities you can do here are not few either. You can go on Jeep and ATV tours, whitewater rafting, horse rides, rock climbing or hot air ballooning. Bikes and canoes are available for renting. For a quiet day, you can enjoy the pool or play an excellent game of golf on the mini course.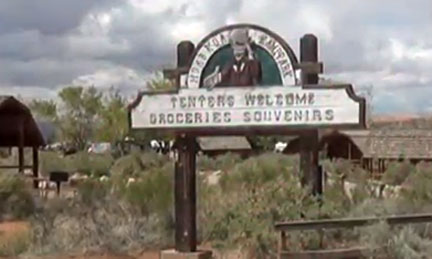 ---
Visitor's story....
On your way to Las Vegas, you might think about stopping at the beach camp parks- campgrounds Utah (UT) offers for great views of the mountains.
Whether you stay around a lake or a river, you will have some spectacular scenery to see while camping.
The campgrounds for the most part are close by, grocery stores and other things you might need.
The best part about traveling is enjoying the camping along the way. You meet new friends and form long lasting friendships.
If you have the chance to do some sightseeing in Utah, visit the Arches National Park or the Zion National Park. You might want to see the delightful and well-known Bryce Canyon National Park. If you happen to be there when it is nice on the bottom of the mountains and snowing on top, you might try your hand at the Brighton Ski Resort. The downhill adventures are intense.
Even with all the things to see and do in Utah you still want to spend time at the campsite when you find the perfect beach camp parks- campgrounds Utah (UT) has available. You might enjoy a day fishing or a day horseback riding if they provide that entertainment. No matter what you do, you will have a great time while traveling and camping around the area.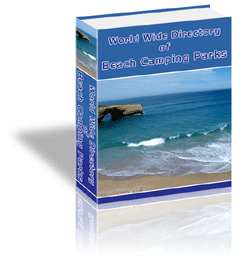 Beach Parks Utah:

Willard Bay State Park
900 West 650 North Willard,
UT 84340 435-734-9494

Moab KOA Campground
3225 South Highway 191 Moab,
UT 84532 435-259-6682
 About Us / Privacy Policy / Resources
Camping Parks in US,  Campground Parks in Canada

 Beach Camping Parks - Campgrounds North Carolina (NC) / Beach Camping Parks - Campgrounds North Dakota (ND) /  Beach Camping Parks - Campgrounds Oklahoma (OK) / Beach Camping Parks - Campgrounds Oregon (OR) / Beach Camp Parks - Campgrounds Pennsylvania (PA) / Beach Camping Parks - Campgrounds Rhode Island (RI) / Beach Camping Parks - Campgrounds South Carolina (SC) / Beach Camping Parks - Campgrounds South Dakota (SD) / Beach Camping Parks - Campgrounds Tennessee (TN) / Beach Camping Parks - Campgrounds Texas / Beach Camping Parks - Campgrounds Vermont (VT) / Beach Camping Parks - Campgrounds Virginia (VA) / Beach Camping Parks - Campgrounds Washington (WA) / Beach Camping Parks - Campgrounds West Virginia (WV) / Beach Camping Parks - Campgrounds Wisconsin (WI) / Beach Camping Parks - Campgrounds Wyoming (WY)
Go from Beach Campgrounds Utah to Pop Up Campers Trailer Home

Beach Camping Parks