Beach Campgrounds Virginia (VA)

Paradise for sunbath and beach lovers – best Beach Camping Parks and Campgrounds in Virginia....

Bethpage Camp-Resort
P.O. Box 178 Urbanna,
VA 23175 804-758-4349
Get a full hookup RV campsite or choose to rent a cottage.
Whatever you want to do, the Bethpage camp-resort will offer only the best services.
Electrical services are going up to 50 amp, modern laundry rooms, internet, and cable TV.
It is a place where both adults and children will have their best time ever. A Cowtopia themed course awaits the young ones in the resort. The local Ice Creamery will attract them like a magnet. Swimming pools, playgrounds, sandy beaches with both fresh and saltwater, will make a great summer vacation for you and your family.
You can go crabbing or fishing, in both fresh and saltwater. You can rent a bike, golf cart, kayak, paddle boat or even a movie, for a quiet evening. A list of fun activities will go on, so you will not have time left to get bored. Make your reservation in the resort and experience the great things it has to offer.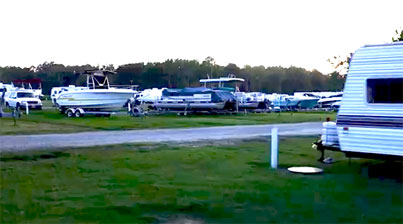 Water and Beach obliges so campground also includes the large area for boats

---
Americamps Lake Gaston
9 Lakeside Lane
Bracey, VA 23919

          Try out this unique campground and the great facilities they offer, which are open all year round. You can find camping sites with water, electricity, and sewer or rent a cabin, for a minimum 2 nights stay. You will also find laundry services, firewood, and propane refills. Fishing is one of the most appreciated activities on this campground, because the lake is filled with numerous fish species, which make a fishing session full of surprises.
In the morning, you can enjoy the local coffee and have lunch or dinner at one of the many restaurants located around the lake. The local convenience store has all kinds of supplies, so don't be afraid if you ran out of something. For other fun activities, you can rent a boat, swim in the local swimming pool, or play different sports, like badminton, volleyball or soccer. A unique local attraction might be the Rosemont Vineyards, for a nice wine tasting session.

Campground amenities include:


Fishing
Convenience store on the lot
Free coffee until 10am
A variety of sports like horseshoes, volleyball, basketball, soccer, baseball and badminton areas
Swimming pool 
Putt putt
Laundry area
Restaurants around the lake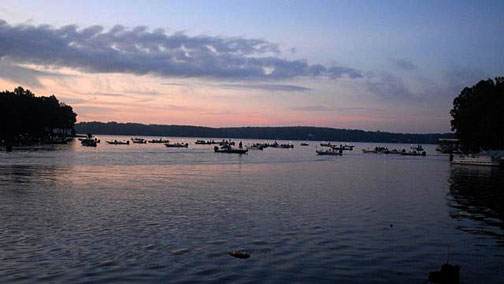 A lot of water to enjoy the water sports.....

---
Visitor's story....

Beach camp parks - campgrounds Virginia (VA) and the attraction find people traveling to Virginia for some fun during the vacation months as well as for people who travel all year round.
One thing I remember about Virginia is the campgrounds around a lake or river usually have some wildlife that come around and some beautiful beaches.
If you find yourself wondering about what to do, you might try some area attractions that you will find everywhere you stay.
The Cape Henry Lighthouse has a spectacular view and people come to see this attraction for its historical elegance.
Visit the Arlington National Cemetery or take an Adventure Cruise, but before you leave Virginia, visit the amazing Caverns in the area. The mountain views and the warm weather always offer campers a great time while enjoying the day.
When you find the attractions, you want to see, find the beach camp parks- campgrounds Virginia (VA) offers and stay in style while spending your days sightseeing. Visit old town Williamsburg or the Virginia Beach area, but do not forget to enjoy the lake or river in the area of your campground for some real outdoorsy fun.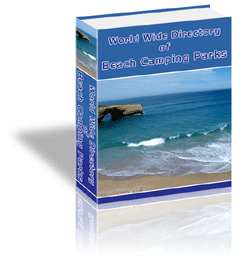 Beach Parks South Carolina:

Americamps Lake Gaston
9 Lakeside Lane Bracey,
VA 23919 434-636-2668

Bethpage Camp-Resort
P.O. Box 178 Urbanna,
VA 23175 804-758-4349
 About Us / Privacy Policy / Resources
Camping Parks in US,  Campground Parks in Canada

 Beach Camping Parks - Campgrounds North Carolina (NC) / Beach Camping Parks - Campgrounds North Dakota (ND) /  Beach Camping Parks - Campgrounds Oklahoma (OK) / Beach Camping Parks - Campgrounds Oregon (OR) / Beach Camp Parks - Campgrounds Pennsylvania (PA) / Beach Camping Parks - Campgrounds Rhode Island (RI) / Beach Camping Parks - Campgrounds South Carolina (SC) / Beach Camping Parks - Campgrounds South Dakota (SD) / Beach Camping Parks - Campgrounds Tennessee (TN) / Beach Camping Parks - Campgrounds Texas / Find Here Beach Camping Parks - Campgrounds Utah / Beach Camping Parks - Campgrounds Vermont (VT) / Beach Camping Parks - Campgrounds Washington (WA) / Beach Camping Parks - Campgrounds West Virginia (WV) / Beach Camping Parks - Campgrounds Wisconsin (WI) / Beach Camping Parks - Campgrounds Wyoming (WY)
Go from Beach Campgrounds Virginia to Pop Up Campers Trailer Home

Beach Camping Parks