Beach Camping Parks - Campgrounds West Virginia

Despite the fact that West Virginia is a Mountain State, it also has large rivers and with them water and beaches; see best campgrounds for relaxing, sunbathing and swimming.....

Big Bear Lake
Route 3
Bruceton Mills, WV 26525
304-379-3027
    One of a kind camping site you will definitely not forget. The camping grounds are usually closed just for winter holidays, being available for the rest of the year. The management is proud to welcome you with rustic camping sites for tents, RV camping grounds and cabins for rental. The sites for RV have standard hookups with electric services;  you can choose a full hookup with water, electric and sewer services.
The thing that makes this camping site different from the rest is that you can own a property in the area if you like it. The park's real estate agent will provide you all the information you need. There is plenty activities waiting for you here.  It is a great spot if you have children, because they will not have time to get bored. A miniature golf course and the game room will give them a thrill. Outdoor sports like tennis, volleyball or baseball are also available. Or, if you want to enjoy the nature, pick one of the trails for hiking.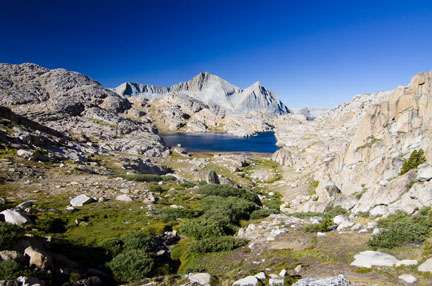 ---
Five River Campground
730 Walnut Street
Parsons, WV 26287
304-478-3515

    A beautiful campground opened all year round. You will find here spots with excellent grass for tents and campsites for RVs. The RV sites have complete services, starting with water, electric and sewer, to TV and wireless internet. The campground has a central bathhouse, which includes clean restrooms, hot showers, and laundry services.
The campgrounds are very close to the shores of the nearby river. So a fishing trip might be great in this spot. In the summer, you can even sunbathe or swim in the river. The Five River campground is also pet-friendly, as long as your furry friend is well-behaving. Also, they recommend keeping your pet on a leash and cleaning after it. If you are looking for an adventure out in the nature, or a quiet spot where you can relax, this is it. The campground is the center for various outdoor experiences, for all tastes and preferences.

Beautiful scenery in the park....

---
Visitor's story....

When you visit West Virginia, you will want to stay at one of the beach camp parks- campgrounds West Virginia (WV) has and have some great adventures.
The nights around the fire talking with your neighbors and enjoying a few drinks, sharing stories and adventure you all have experienced while camping can last all night.
Everyone has favorite campgrounds and a lake or river they love to stay at when camping. You learn about many different campsites this way.
Whichever lake or river you stay by, you will still have plenty of wonderful attractions to visit.
You might want tot see the Good Evening Ranch or the New River Gorge Bridge. The golfers around the campgrounds enjoy a day of golf at the Big Bend Golf Course while the kids enjoy the Valley Worlds of Fun. If the entire family needs a little together time, visit the Capital Music Hall or the Blackwater Falls State Park for a day of hiking.
With all the attractions and the beach camp parks- campgrounds West Virginia (WV) offers you, you will never want to leave the area. The golfers especially, they will want to spend many days at the golf course. It is one of most appealing in the area. Enjoy camping near a lake or river and find plenty of things to do.
Beach Parks West Virginia:

Big Bear Lake
Route 3
Bruceton Mills, WV 26525
304-379-3027
Five River Campground
730 Walnut Street Parsons,
WV 26287 304-478-3515
 About Us / Privacy Policy / Resources
 Beach Camping Parks - Campgrounds North Carolina (NC) / Beach Camping Parks - Campgrounds North Dakota (ND) / Beach Camping Parks - Campgrounds Oklahoma (OK) / Beach Camping Parks - Campgrounds Oregon (OR) / Beach Camp Parks - Campgrounds Pennsylvania (PA) / Beach Camping Parks - Campgrounds Rhode Island (RI) / Beach Camping Parks - Campgrounds South Carolina (SC) / Beach Camping Parks - Campgrounds South Dakota (SD) / Beach Camping Parks - Campgrounds Tennessee (TN) / Beach Camping Parks - Campgrounds Texas / Find Here Beach Camping Parks - Campgrounds Utah / Beach Camping Parks - Campgrounds Vermont (VT) / Beach Camping Parks - Campgrounds Virginia (VA) / Beach Camping Parks - Campgrounds Washington (WA) / Beach Camping Parks - Campgrounds Wisconsin (WI) / Beach Camping Parks - Campgrounds Wyoming (WY)
Camping Parks in US,  Campground Parks in Canada
Beach Camping Parks

Go from Beach Campgrounds West Virginia to Pop Up Campers Trailer Home