Beach Camping Parks - Campgrounds Wisconsin (WI)
Beach Camping Parks - Campgrounds Wisconsin (WI)

West Bay Camping Resort
4330 South Shore Drive
 Rhinelander, WI 54501
715-362-3481

    Here you will find excellent forest scenery and a great place to set your camp.
They have full hookups, which means water, electric and sewer.
It is impossible not to find a proper camping site for your tent under so many trees.
They have restrooms and shower and access to a pool. There is also a nice lake nearby, great for fishing or swimming, although there isn't any pier, and the lake looks very natural. The campsite is pet-friendly and also has an excellent children playground. The area is very quiet and intimate, so it is the best site to get a relaxing and refreshing vacation.

---
Scenic Ridge Campground
W7991 R&W Townline Rd
Whitewater, WI 53190
608-883-2920

    Get your piece of camping in this gorgeous campground. They have plenty of spaces, with green grass and shady trees, to place your tent on. They can accommodate RVs, regardless of size. Cottages and RVs for rent are also available on site. You can find here wireless internet, laundry services, restrooms and showers for free. You can also visit the local snack bar for some delicious snacks.
If you like hiking, this campground will offer you a great natural scenery. Or you can spend a great time on the sandy beaches near the campground's lake. Boat rental is also available, if you want to explore the beauty of the lake. A beautiful playground will give fun moments for your children. Water-skiing, minicamp car, and volleyball played on sand are other great activities that will make your time be spent in a fun way.

---
Visitor's story......

If you find yourself in Wisconsin, you need to visit the various water parks around the entire state.
You have the Blue Harbor Resort in Sheboygan and the Cedar Resort in Rothschild to name a few. You will find the beach camp parks - campgrounds Wisconsin (WI) everywhere you decide to stay.
Wisconsin, well known for all the lake and river areas they have, has plenty of attractions and beautiful family beach campgrounds. If you need to do some nature hiking, you might want to stay around the Kettle Moraine State Forest.
The area is filled with many things to do, but if you happen to stay in the Kettle Moraine area, you might visit the Old Wade house, which is a historical place offering so much history. The Kettles themselves offer hiking trails of various miles and Parnell Tower, which is very high in the sky. If you need more excitement, many campgrounds have activities and a saloon for some nighttime enjoyment indoors.
The beach camp parks- campground Wisconsin (WI) offer a peaceful night of sleeping as you are soothed by the wildlife sounds that make you feel at rest. If that is not enough, during the summer months you can find stock car racing throughout the state. Just pack up the family and head towards Wisconsin for fun and adventure.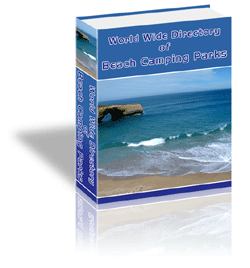 Beach Parks Wisconsin:

West Bay Camping Resort
4330 South Shore Drive Rhinelander,
WI 54501 715-362-3481

Scenic Ridge Campground
W7991 R&W Townline Rd Whitewater,
WI 53190608-883-2920
 About Us / Privacy Policy / Resources
Camping Parks in US,  Campground Parks in Canada

 Beach Camping Parks - Campgrounds North Carolina (NC) / Beach Camping Parks - Campgrounds North Dakota (ND) /  Beach Camping Parks - Campgrounds Oklahoma (OK) / Beach Camping Parks - Campgrounds Oregon (OR) / Beach Camp Parks - Campgrounds Pennsylvania (PA) / Beach Camping Parks - Campgrounds Rhode Island (RI) / Beach Camping Parks - Campgrounds South Carolina (SC) / Beach Camping Parks - Campgrounds South Dakota (SD) / Beach Camping Parks - Campgrounds Tennessee (TN) / Beach Camping Parks - Campgrounds Texas / Find Here Beach Camping Parks - Campgrounds Utah / Beach Camping Parks - Campgrounds Vermont (VT) / Beach Camping Parks - Campgrounds Virginia (VA) / Beach Camping Parks - Campgrounds Washington (WA) / Beach Camping Parks - Campgrounds West Virginia (WV) / Beach Camping Parks - Campgrounds Wyoming (WY)
Beach Camping Parks
Go from Beach Campgrounds Wisconsin to Pop Up Campers Trailer Home