Directory of Campgrounds: Tent and RV Camping Parks Idaho (ID)
Idaho is a very diverse state, covered by plains, hills, mountains, rivers, lakes and hot springs as well.

The state is full of curious attractions and an abundance of things which can only be found uniquely in Idaho.
And the best way to experience any of them is through camping.
Fortunately Thanks to some great campgrounds in national and state parks which are extraordinary in their own virtues it is easy to get out and enjoy the nature.
Flowing over with history and natural attractions, Idaho has a lot of interesting places to see. Craters of the Moon National Park is a fascinating area which was carved with hot lava pouring from the Great Rift.
If you are interested in geographical history or bizarre landscapes, this park is the place to go, stretching over many miles.
Another geographical marvel and natural wonder is the Shoshone Ice Caves. The cave was melted in the 1940's due to an access tunnel which was poorly placed. The attraction centers around a long lava tube of about 1000 feet, filled with ice up to between 8 and 30 feet in height. An air current flowing through the tubes keeps the ice frozen.
You can't leave Idaho without stopping by some spud-related attraction in order to see what the potato frenzy is all about. Try going to the Idaho Potato Museum where you can experience all if Idaho's most famous potatoes.

---
Ponderosa State Park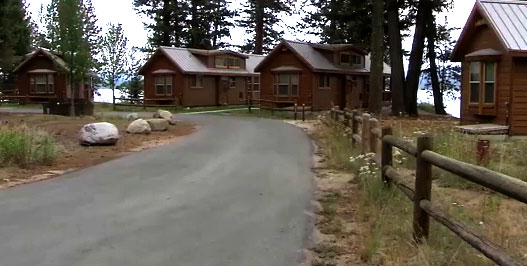 One of Idaho's most popular year-round destinations, Ponderosa State Park has adventures for any time of year. Whether you're interested in hiking, kayaking or canoeing, snowshoeing, Nordic skiing, or numerous other activities, you will doubtless find something fun to do. Whether you are going along in a tent, RV, or are seeking a cabin, this park has what you need. Complete with 1000 acres and a lake, there is little wonder this campground is such a popular destination.

1920 N Davis Ave, McCall, ID 83638
Phone: (208) 634-2164

---
Hell's Gate State Park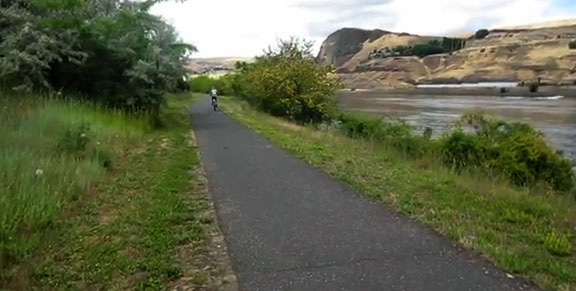 This park is situated in an interesting location, as it rests on riverbed of an ancient river. It was also once the site of a Nez Perce village which is now for the most part gone except for a few scattered remains. The south side of the park features basaltic columns which originated millions of years ago from the Pomona flows. There are numerous water activities in addition to hiking trails and horseback riding hosted in the campground.

5100 Hells Gate Rd.
Lewiston, ID 83501
Phone: (208) 799-5015

---
Black Rock Campground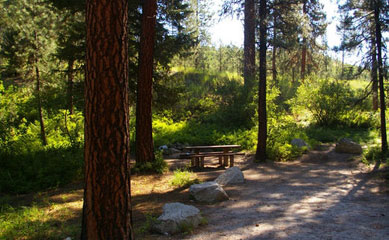 Located only 20 miles from Idaho City, this campground is a beautiful place to enjoy nature. At an altitude of 4,300 feet right off the North Fork Boise River, there are a number of outdoor activities to enjoy. Swimming, rainbow trout fishing, hiking and mountain biking are all common ways to experience this beautiful natural setting. Wildlife is abundant throughout the campground.

1249 S. Vinnell Way, Suite 200
Boise, ID 83709
Phone: (208) 373-4100

---
City Of Rocks National Reserve Campground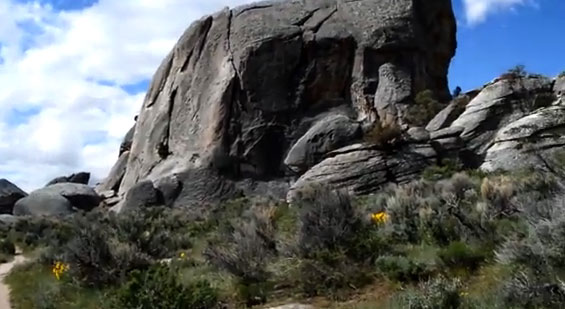 Because City of Rocks National Reserve Campground is so popular, (especially between April and November), reservations are often recommended. Whether you are tent camping or have an RV there are wonderful spaces available for camping. This destination is a massive attraction for many reasons. One of the most popular is auto touring which allows visitors to experience the park in all of its history and beauty. It is a renowned spot for rock climbing with hundreds of routes and more than 22 miles of hiking trails. Aside from all this, it is a great place for mountain biking, wildlife viewing, hunting, photography, and horseback riding.

3035 Elba-Almo Rd, Almo, ID 83312
Phone:(208) 824-5519

---
Lava Hot Springs KOA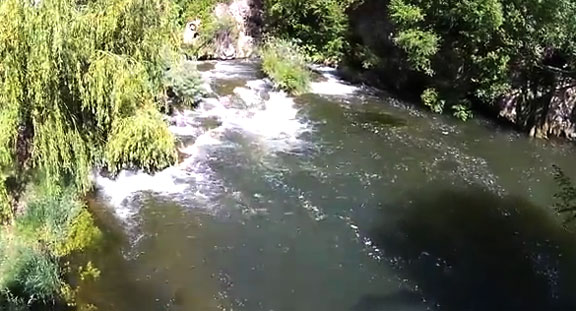 The KOA campground is located just a short walk away from downtown Lava Hot Springs, right along the river. This campground offers a playground, outdoor kitchen, laundromat, new shower facilities, and other fun activities like volleyball, horseshoe pits. Water activities include inner-tubing and fishing, and aside from that many people staying at Lava Hot Springs KOA also go zip-lining. What really makes this such an attraction is its proximity to the world famous natural hot springs.

100 Bristol Park Ln, Lava Hot Springs, ID 83246
Phone:(208) 776-5295

---
Visitor's story.....

If you want to see a pop up camper and a motorhome trailer set up and people having a great time, campgrounds around Idaho has just that.
The directory of campgrounds: tent and RV camping parks Idaho (ID) lists campgrounds that people go to enjoy the outdoors and some excitement.
You will see a mobile home, a motor home, and other recreational vehicle types.
Find a beach camp for camping and have some fun. If you need water activities, you will find some nice little lake campgrounds that have swimming and boating.
You will find places to camp near some of the attractions in Idaho such as the Evil Knievel canyon jump site by Twin Falls. So many things to do and so many thing to see while camping.
Here are some of the campgrounds around the area:

Neat Retreat RV Park
2700 Hwy 95
Fruitland ID 83619
208-452-4324


Caldwell Campground & RV Park
21830 Town Cir No 34
Caldwell ID 83607-7853
208-454-0279


AAA Valley RV Park
10555 Horseshoe Bend Rd
Boise ID 83714
208-939-8080


Aspen Acres Golf Club & RV Park
4179 E 1100 N
Ashton ID 83420
208-652-3524


Bambi RV Park
3113 N Government Way
CoeurD'Alene ID 83815
208-664-6527
 About Us / Privacy Policy / Resources
Go from Directory of Campgrounds: Tent and RV Camping Parks Idaho (ID) to Pop Up Campers Trailer Home
Directory of Campgrounds: Tent and RV Trailer Camping Parks USA / Tent and RV Camping Parks Missouri (MO) / Tent and RV Camping Parks Montana (MT) / Tent and RV Camping Parks Nebraska (NE) / Tent and RV Camping Parks Nevada (NV) / Tent and RV Camping Parks New Hampshire (NH) / Tent and RV Camping Parks New Jersey (NJ) / Tent and RV Camping Parks New Mexico (NM) / Tent and RV Camping Parks Ohio (OH) / Tent and RV Camping Parks Oklahoma (OK) / Tent and RV Camping Parks Oregon (OR) / Tent and RV Camping Parks Pennsylvania (PA) / Tent and RV Camping Parks Rhode Island (RI) / Tent and RV Camping Parks South Carolina (SC) / Tent and RV Camping Parks South Dakota (SD) / Tent and RV Camping Parks Tennessee (TN) / Tent and RV Camping Parks Texas (TX) / Tent and RV Camping Parks Utah (UT) / Tent and RV Camping Parks Vermont (VT) / Tent and RV Camping Parks Virginia (VA) / Tent and RV Camping Parks Washington (WA) / Tent and RV Camping Parks West Virginia (WV) / Tent and RV Camping Parks Wisconsin (WI) / Tent and RV Camping Parks Wyoming (WY)

Directory of Campgrounds: Tent and RV Trailer Camping Parks USA