Beach Camping Parks- Campgrounds Idaho (ID)
Find Idaho's beach camping parks around some of the most beautiful attraction in the state that will keep you busy day and night.
Water's Edge RV Resort
620 N Main Street
Cascade, ID 83611
(800) 574-2038
    A cozy and welcoming resorts that await you with the desire of offering a quality vacation. You can opt for the camping grounds, or you may want to camp with your RV in the available resort's sites.
The campsite has special place designated for barbecues. The RV sites have an equipped cooking area and open grills, and you can also choose from a multitude of views available in Water's Edge Resort. They also have warm showers and covered picnic areas for rainy days. You can also bring your four legged friend as they have a special area designated for walking dogs.
In the Resort, you can go fishing, bird watching, hiking or visiting the local natural hot springs. You can also find a more modern part of the Resort with shops, restaurants, café bars, movie theater, and as a bonus -  the local airport.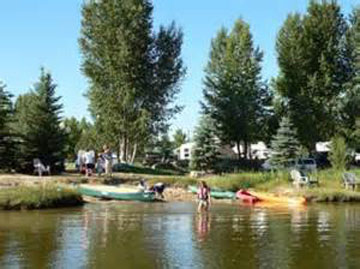 ---
Village of Trees RV Resort
I-84 Exit 216
Declo, ID 83323
(800) 777-9121

    The Village of Trees Resort will offer you a luxurious camping experience. They have full RV camping sites, and grass grounds for the ones who prefer camping in a tent.  For the pickiest, they also have two cabins with lovely views towards the river. The resort is opened year round, and they allow pets inside the campground. The only condition for pets is to wear them on a leash.
The Village of Trees Resort has an extensive list of on-site amenities starting with internet access, laundry services,….  During your stay here, you can enjoy a hot tub, swimming pool, dinner and snack bar and a family park. Among the activities that can keep you busy inside the Park are fishing, water-skiing, barbecues, hiking, bird watching and the playground for your children. It has all the facilities to replenish your RV's supplies. So you have no reason not to be here, as there are many more amenities that wait to be discovered and  explored.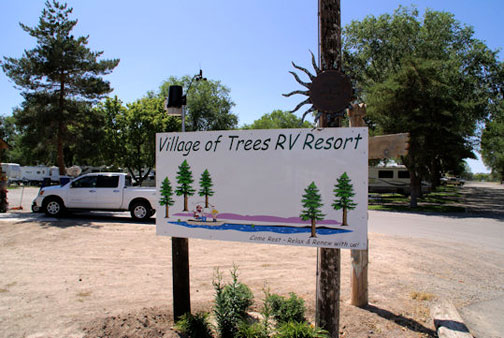 ---
Visitor's story......

You never have a lost for something to do while camping here.
The campgrounds are close to many family attractions as well as some things for the adults.
You never run out of things to do while camping, including swimming, sunning and having the nightly fires.
While camping is great, people love to see some attractions of the area and Idaho sure does give you many different attractions to view. The kids love the amusement parks with there high and curvy roller coasters.
The adults like me, like the beautiful lit casinos at night. The hot springs are a spectacular site along with all the other historical sites around. Some other areas around the campgrounds are old mining towns and the largest theme park around these parts.
If these attractions are of interest, just think of all the things you can do while camping. You might go hiking, bike riding or take part in some of the daily activities that the campgrounds offer. The local beach camp parks- campgrounds Idaho (ID) offer enough room for your RV or your pop up camper and all have fire rings and hook ups.
Beach Parks Idaho:
Water's Edge RV Resort
620 N Main Street
Cascade, ID 83611 (800) 574-2038

Village of Trees RV Resort
I-84 Exit 216
Declo, ID 83323 (800) 777-9121
 About Us / Privacy Policy / Resources
Find Here Worldwide Beach Camping Parks Directory

Go from Beach Camping Parks- Campgrounds Idaho (ID) to Pop Up Campers Trailer Home

Beach Camping Parks Campgrounds Alabama / Beach Camping Parks - Campgrounds Alaska / Beach Camping Parks - Campgrounds Arizona (AZ) / Beach Camping Parks & Campgrounds Arkansas (AR) / Beach Camping Parks - Campgrounds California (CA) / Beach Camping Parks - Campgrounds Colorado (CO) / Beach Camping - Campground Parks Connecticut (CT) / Beach Camping Parks Campground Delaware (DE) / Beach Camping Parks Campgrounds Florida (FL) / Beach Camping Parks Campgrounds Georgia (GA) / Beach Camping Parks- Campgrounds Hawaii (HI) / Beach Camping Parks - Campgrounds Illinois (IL) / Beach Camping Parks - Campgrounds Indiana (IN) / Beach Camping Parks - Campgrounds Iowa (IA) / Beach Camping Parks - Campgrounds Kansas (KS) / Beach Camping Parks - Campground Kentucky (KY) / Beach Camping Parks - Campgrounds Louisiana (LA) / Beach Camping Parks - Campgrounds Maine (ME) / Beach Camping Parks - Campgrounds Maryland (MD)