Beach Camping Parks - Campgrounds Kansas (KS)
Plains, hills, forests and rivers with sandy beaches – that's what you will find when staying on campgrounds in Kansas....
Water Sports Campground & RV Park
500 Cherry Street
 Dodge City, KS 67801
(620) 225-9003

    It is the RV campground you have been looking for.
They have everything you need with full hookups and wireless internet available.
You don't even have to worry about running out of supplies since they have an on-site store equipped with everything you need.
Campers are also welcomed, as they have excellent sites for tents, with picnic areas, hot showers, and a quiet atmosphere.
It's just what you need for a complete relaxation. The campground is pet-friendly and will also offer laundry services and barbecue facilities.
They have a great number of water sports, playground for children, a pool tables and a beautiful sandy beach where you can enjoy the sunny days.

---
Fort Scott Campground/RV Park
2162 Native Road
Fort Scott, KS 66701
(800) 538-0216

    Fort Scott Campground is a very quiet and intimate place for RVs and tents. It is perfect if you want a relaxing camping spot, with water and electricity. The campsite allows pets, since it is a wonderful area where you can walk your companion. The site is not too far from the center of the Fort Scott town, where you can find some lovely shops. It is a very safe area, great for biking, with playgrounds for the young ones.
The campsites have picnic areas and restrooms. You can go fishing for trout, or you can tent some paddle boats and canoes for a different kind of entertainment on the water. The great nature's scenes and wooden terrain will make the perfect background for your camping experience.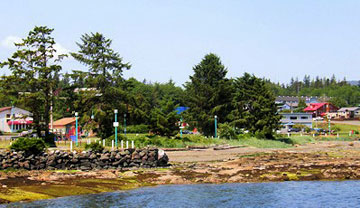 ---
Visitor's story......

With all the beach camp parks- campgrounds Kansas (KS) has for you, you will surely have hours of fun in the sun.
Relax on the beach or take a swim. If water-skiing or paddle boats intrigue you, then you sure will pick the right campgrounds when selecting a beach camp. Different areas offer some great attractions nearby campgrounds that the entire family will enjoy.
If you are in need of excitement for the day, the Kansas Cosmosphere and Space Center is the must see attraction in Kansas. It has affiliations with the Smithsonian and has a huge collection of spacecrafts such as the Apollo 13 and others for viewing. The Sedgwick County Zoo has so many animals that you will want to spend an entire day to see all the creatures living at the zoo.
Although the attractions are great to see, you will want to spend plenty of time at one of the many beach camp parks- campgrounds Kansas (KS) for fun and excitement. Plan a day away and a plan a day to sunbath and enjoy the weather Kansas has to offer you as you stay at the campgrounds. So many campers enjoy this way of sightseeing when planning their travels.
Beach Parks Kansas:
Water Sports Campground & RV Park
500 Cherry Street
Dodge City, KS 67801 (620) 225-9003

Fort Scott Campground/RV Park
2162 Native Road
Fort Scott, KS 66701 (800) 538-0216
 About Us / Privacy Policy / Resources
Go from Beach Camping Parks - Campgrounds Kansas (KS) to Pop Up Campers Trailer Home
Camping Parks in US,  Campground Parks in Canada

Beach Camping Parks Campgrounds Alabama / Beach Camping Parks - Campgrounds Alaska / Beach Camping Parks - Campgrounds Arizona (AZ) / Beach Camping Parks & Campgrounds Arkansas (AR) / Beach Camping Parks - Campgrounds California (CA) / Beach Camping Parks - Campgrounds Colorado (CO) / Beach Camping - Campground Parks Connecticut (CT) / Beach Camping Parks Campground Delaware (DE) / Beach Camping Parks Campgrounds Florida (FL) / Beach Camping Parks Campgrounds Georgia (GA) / Beach Camping Parks- Campgrounds Hawaii (HI) / Beach Camping Parks- Campgrounds Idaho (ID) / Beach Camping Parks - Campgrounds Illinois (IL) / Beach Camping Parks - Campgrounds Indiana (IN) / Beach Camping Parks - Campgrounds Iowa (IA) / Beach Camping Parks - Campground Kentucky (KY) / Beach Camping Parks - Campgrounds Louisiana (LA) / Beach Camping Parks - Campgrounds Maine (ME) / Beach Camping Parks - Campgrounds Maryland (MD)