Pop Up Camper Rentals New Hampshire (NH)
The best way to explore New Hampshire with its diversified landscape and wilderness is by RV-ing; find here state's best RV rentals

New Hampshire is located in the northeastern part of the United States.
The state has beautiful landscape and abundant nature. 
Numerous lakes, rivers and streams provide opportunities for fishing, swimming, canoeing and kayaking.
The state also is famous for its mountains where visitors can enjoy hiking and climbing.
And what is important - New Hampshire offers vacationers countless outdoor opportunities during all four seasons!
Let's start with numbers - the state of New Hampshire has 142 parks and forests. These include the famous White Mountain National Forest covering an area of 724,000 acres. The scenic White Mountains are a popular tourist destination; several resorts located in this area offer facilities for mountain biking, hiking, golf, swimming and horseback riding. Those with a more adventurous spirit can go snowshoeing, dogsled rides, ice skating, and horse drawn sleigh rides in winters.
New Hampshire also provides several seaside getaways like Hampton Beach which is the highlight of the vacationing in this state. But the most beautiful and the most romantic place in New Hampshire is probably the Lakes Region. It is the gorgeous place where whole family can relax and spend a wonderful time.

RV-in in White Mountains....

Travelers searching thrilling adventures with much of adrenaline must visit Mount Monadnock.  . Here, there are over 40 miles of clearly marked foot trails leading all the way up to the rock summit. Scenic views and hiking challenges may offer you the hiking experience of your life!
 If you travel through New Hampshire with your kids, the best place to visit is Polar Caves Park. This is a place where kids can get up "close and personal" with some animals.
Very popular is The Kancamagus Highway known as The Kanc, a 34,5 mile drive that provides some of the most spectacular views throughout Northern New Hampshire. Another great place for the extreme adventurers is Loon Mountain which offers a one-of-a-kind skiing experience.
In short, New Hampshire with its diversified geography and wilderness attracts many visitors. All those who like to see and experience nature at her best and practice recreational activities, should rent a camper and hit the road.


---

Source: www.rvsolutionsrents.com

Leisure RV Rentals is a family owned company providing quality, well maintained motor homes, travel trailers and pop up campers which can be rented at very reasonable prices. The rental vehicles are fully equipped with bathroom and kitchen area enabling you to spend your vacation in very relaxed and "home-like" atmosphere.

Leisure RV Rentals
Loudon, NH
(877)-402-7736
Website: rvsolutionsrents.com


---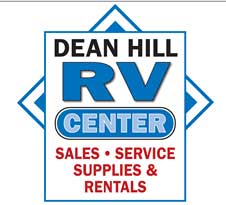 Source: www.deanhillrvcenter.com

Dean Hill RV Center is a combined - sales, service and rental company located in Charlestown. They rent pop ups and travel trailers equipped with all the amenities needed for enjoyable travel. The rates range from $330 to $475 depending on the model of the vehicle you want to rent. The company is also selling new and used recreational vehicles so if you "fall-in-love" with the rented one, it may have it home….

Dean Hill RV Center
3791 Claremont Road Route 12
Charlestown, NH 03603
(603)-542-6767
Website: nhvtrv.com


---
Source: www.northeastrv.com

Northeast RV Rentals
5 Fieldstone Dr
Bow, NH 03304
(603)-410-6440
Website: northeastrv.com


---
Visitor's story.....

Can you imagine anybody sleeping in open parks these days?
Is it possible to enjoy sleeping in tents with disturbing noises all around?
Birds chirping early in the morning and sound of running water making you feel like you are in some laundry store.
When my friends heard my point of view they tied my hands with strings (I am not exaggerating) and took me camping to New Hampshire with pop up camper rentals New Hampshire.
Well! To my amazement trip begun with an interesting highway sounding almost like tongue roller kancamagus Highway. You can undoubtedly enjoy the most beautiful views on your way.
We camped at lakes region and it was quite an awesome place. It had lot of distinct entertainment for different age groups perhaps if you are a sport you can enjoy them all with gusto. There is a fun park that has go karts and batting cages. One can have fun outdoors moving on a safari to view great sights from hills.
The fun never ceases here as we visited few popular attractions like The old man of the mountain, ski museum, Santa's village and Ruggle mines made us try our luck looking for semi precious gems. Polar caves were most splendid amongst other attractions as it has an array of glacier-carved caves and channel for guests to travel around. Even Christa Mc Auliffe was a great planetarium showing amazing facts about stars.
Together we did not missed even a single moment of fun as we were always besides each other. Camping had made this trip so convenient and economical that this prospect had thousands of weekend trips popping in my mind.
Most of all our time was utilized to absorb even lasting minutes of fun. Hey! I take back all I had said about camping. It was quite an awesome experience, and this is only with my experience of camping with pop up camper rentals New Hampshire.
 About Us / Privacy Policy / Resources
Go from RV Camper Rental to Pop Up Campers Trailer Home
/ Pop Up Camper Rentals Alaska / Pop Up Camper Rentals Arizona / Pop Up Camper Rentals Arkansas / Pop Up Camper Rentals California / Pop Up Camper Rentals Colorado / Pop Up Camper Rentals Connecticut / Pop Up Camper Rentals Delaware / Pop Up Camper Rentals Florida / Pop Up Camper Rentals Georgia / Pop Up Camper Rentals Hawaii / Pop Up Camper Rentals Idaho / Pop Up Camper Rentals Indiana (IN) / Pop Up Camper Rentals Iowa / Pop Up Camper Rentals Kansas / Pop Up Camper Rentals Kentucky / Pop Up Camper Rentals Louisiana (LA) / Pop Up Camper Rentals Maine / Pop Up Camper Rentals Maryland (MD) / Pop Up Camper Rentals Massachusetts (MA) / Pop Up Camper Rentals Michigan (MI) / Pop Up Camper Rentals Mississippi (MS) / Pop up Camper Rentals Missouri MO / Pop Up Camper Rentals Montana (MT) / Pop Up Camper Rentals Nebraska (NE) / Pop Up Camper Rentals Nevada (NV) / Pop Up Camper Rentals New Jersey (NJ) / Pop Up Camper Rentals New Mexico (NM) / Pop Up Camper Trailer Rental